A Dirty Secret About Medical Device Training
A Dirty Secret About Medical Device Training
This confession from a medical device rep is downright alarming. Is it an industry-wide problem?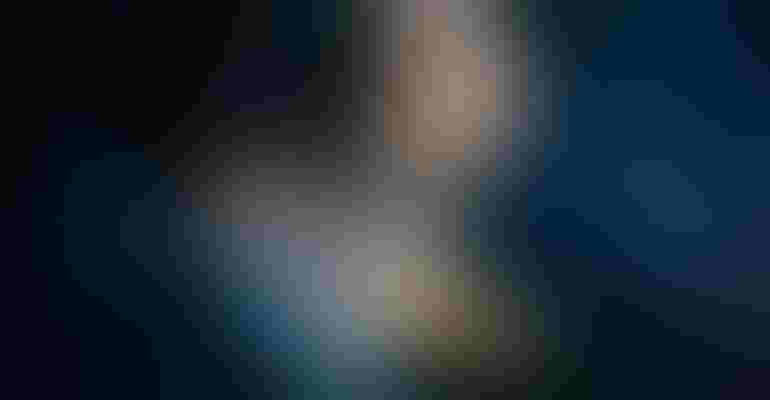 Image courtesy of Westend61 GmbH / Alamy Stock Photo
A recent Buzzfeed list has me questioning everything I thought I knew about how surgeons are trained on new medical devices, and how adequately the medical device reps themselves are trained on new products.
"Medical device rep here. You know that complicated spine surgery you just had? There's a good chance that critical aspects of your care were performed by your surgeon using specialized tools for the very first time, and were directed from someone like me, in real time, with no special medical training, and with maybe a week of product training," reads the first of 19 Caretaker Confessions.
It's no secret that medical device reps often attend surgery and other medical procedures, and that they are allowed to provide information regarding the safe and effective use of their company's products. After all, field reps are expected to be experts on the products they sell, and until now I've never really questioned whether or not medical device reps have been adequately trained on those products.
"Often knowing more about their devices than the surgeons who use them, medical device sales representatives have therefore become commonplace in operating rooms across the United States," Lisa Rice and Katie Stricklin, partners at Walsworth with expertise in life sciences litigation, writes in an article MD+DI published in 2017 that questions whether medical device sales reps in the operating room are an asset or a liability.
According to Rice and Stricklin, manufacturers have seen an increase in products liability claims based upon their sales reps' alleged representations or actions during medical procedures. "There is a fine line that, when crossed, turns a sales rep from an asset to both manufacturers and surgeons into a potential liability for third-party claims," they write.
Such liability concerns are, in part, the reason most reputable medical device companies have corporate policies detailing expectations for field reps. Take Medtronic's global business conduct standards policy, for example.
It describes the company's field personnel as "highly trained on the operation and safe and effective use of Medtronic technologies," and goes on to read that they must be trained on the specific technology for which they are providing support. The document also spells out what reps are and are not allowed to do in the operating room. For example, the rep is not allowed to interfere with the surgeon or operating room staff's independent clinical decision-making, but they are supposed to speak up if a healthcare professional plans to use a company product in a manner that poses a risk to patient safety.
Similarly, Stryker's policy on attendance at surgery explicitly prohibits reps from handling or providing advice for any product manufactured by another company or even another Stryker division other than the medical device on which they have been trained. Stryker reps also are required to complete and regularly renew a Stryker-sponsored training program related to attendance at surgery.
Neither of these policies seem to define, however, exactly how much training is considered adequate, and I imagine that's because the learning curve would vary from one medical device to another. It's not unreasonable to believe that a week of training is sufficient for some types of products. For more advanced technologies, however, I would hope that reps receive significantly more than a week of product training. Or am I being naive?
The pandemic has put the kibosh on medical device reps attending surgery to some extent, but many hospitals and medical device companies are using remote collaboration tools like Zoom to compensate. One of MD+DI's predictions for 2022 medtech trends was that there would be a continued focus on remote training.
"With the abundance of innovation and new medical devices and technologies in healthcare, the need for extensive training for surgeons is becoming more and more necessary," Chris Luoma, senior vice president of global product management at GHX, told MD+DI. "With continued restrictions on who can enter the operating room, there needs to be a remote training option to assist in training medical device sales reps and surgeons."
Luoma mentions Explorer Surgical, a cloud-based platform that helps reps and doctors remotely join surgeries to train on them from anywhere in the world. "They have experienced tremendous success in the past year as remote training options prove to be a permanent solution for giving surgeons and reps access to the OR," he said.
Justin Barad, MD, CEO and co-founder at Osso VR, also pointed to the ongoing hospital staffing shortages as a driving factor behind the accelerated need for remote training and assessment. "Initially the concern was that trainees such as residents and fellows were falling behind given decreased case volume and sick leave. But now we are starting to see a worrisome trend of burnout and early retirement, especially in the nursing space," Barad said. "We need to secure our supply chain with a more efficient and rapid process to develop our HCP workforce in addition to ensuring a minimum level of proficiency that can provide consistent and outstanding outcomes for patients."
Virtual reality technology is becoming an increasingly popular training surgical training tool, and more and more studies are suggesting that VR training actually improve surgical proficiency compared to traditional surgical training methods.
Gamification technologies are also finding its way into surgical training. Level Ex has launched Virtual Technique Guides, described by the company as a "collaborative surgical training platform [that] applies the multiplayer interactivity of cloud gaming to enable surgeons to perform virtual procedures with medical device sales representatives over the same web conferencing platform."
Using Level Ex's technology, reps can send a link or a QR Code to surgeons that takes them to a cloud-based virtual surgery for a virtual patient that is "totally interactive," Sam Glassenberg, founder and CEO at Level Ex, told MD+DI in 2020. "We can just jump in there and do a surgery."
My hope is that the medical device rep who shared their dirty little secret about product training with Buzzfeed is either exaggerating the lack of training involved with new products, or they are describing a worst-case scenario. My fear, however, is that their confession may point to a widespread problem in the industry.
Are you a medical device rep or other industry expert with insight about this topic? Share your thoughts with me at [email protected]. Please put "medical device training" in the subject line.
Sign up for the QMED & MD+DI Daily newsletter.
You May Also Like
---