Does VR Training Really Improve Surgical Proficiency?
Does VR Training Really Improve Surgical Proficiency?
A newly published study examines surgical proficiency in orthopedic procedures with and without VR training. The results may surprise you.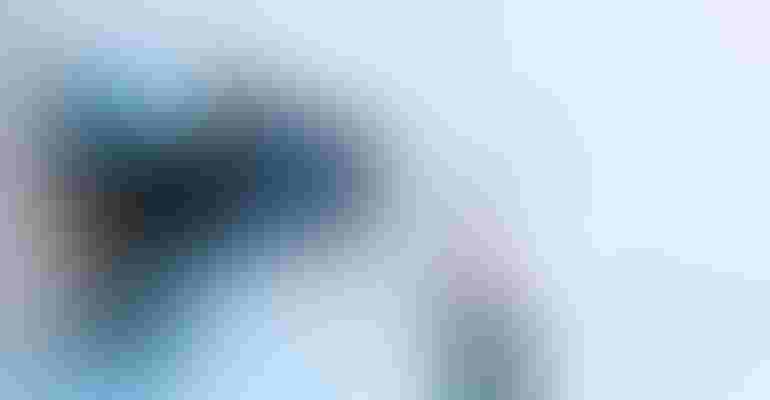 Image by velimir - Adobe Stock
Virtual reality technology is becoming an increasingly popular training surgical training tool, both for medical students as well as veteran surgeons learning to use new medical devices. The most obvious benefits of VR training for surgical procedures is the wider range of anatomical viewing angles compared to studying a two-dimensional textbook image, and the ability to repeat a VR training simulation countless times, unlike the cadaver training method. But does VR training actually improve surgical proficiency compared to traditional surgical training methods?
Turns out it does — by quite a lot.
A new study published online by Clinical Orthopeadics and Related Research found that VR training for medical students significantly increased procedural accuracy and completion rate of an intramedullary (IM) tibial nail procedure when compared to using a technique guide alone.
Researchers at the University of Illinois College of Medicine at Chicago (UIC) conducted the randomized, blinded validation study using the Osso VR platform.
For the study, 25 first-year and second-year medical students, without prior exposure to an IM tibial nail insertion procedure, were recruited. According to the researchers, this participant group sets the study apart from other studies on VR in surgical training as to ensure participants had largely the same skill level. Participants were randomly assigned to the technique guide control group, the VR group, or the VR and technique guide group. In the control group, participants were given an online document with wording and images directly from a tibial nail technique guide, which they were able to use at their discretion. Participants in the VR experimental groups went through Osso VR's simulation in three separate sessions, at a set interval of three to four days apart. After 10-14 days of preparation, all participants performed an IM nail on a SawBones tibia.
In the technique guide group, two of eight participants (25%) successfully completed the procedure. Both VR groups demonstrated significantly increased procedural completion rates (p < .05) with the VR group having a six of eight (75%) completion rate, and the VR technique guide group having a seven of nine (78%) completion rate. The number of normalized incorrect steps displayed a significant difference between both the VR and VR technique groups when compared to the technique guide group (p = .02).
"The use of augmented reality, mixed reality, and virtual reality have become more prevalent in surgical preparation in recent years, and through learning more about its uses I became interested in putting technology to the test to understand how they could contribute to surgical proficiency," said Mark Orland, head of the VR research study at UIC. "I was first introduced to Osso VR, specifically, through its use with medical students at the University of Illinois' College of Medicine and saw how the students were using it to practice surgical steps or learn new procedures. The results of this study demonstrate the effectiveness of VR and how it can be particularly impactful in improving procedural accuracy and completion rates."
As MD+DI reported in August 2019, a previous Osso VR validation study from August 2019 conducted by the David Geffen School of Medicine at the University of California Los Angeles showed a 230% improvement in the participants' overall surgical performance when prepared with the company's VR training.
"This is another exciting study further exhibiting the significant impact VR is able to have on surgical proficiency and patient outcomes on a global basis," said Justin Barad, MD, CEO and co-founder of Osso VR. "We repeatedly cite a University of Michigan study showing that upon graduation from residency, after 14 years of education, 30% of surgeons were still unable to operate independently. We truly believe that the safe and repeatable environment of VR, combined with a realistic immersive environment, has the capability to change that outcome in the years to come."
MicroPort and Osso VR launch a new VR training module 
The publication of the UIC study follows the recent news of a partnership between MicroPort Orthopedics and Osso VR. The two companies launched a VR training module for MicroPort's SuperPath Hip Technique and Evolution Medial-Pivot Knee System.
The new VR training scenario (shown below, courtesy of Osso VR) allows surgeons to experience the SuperPath method of total hip replacement and the Evolution Medial-Pivot total knee replacement. Surgeons can train and assess themselves on the intuitive workflow of the procedure at their own pace, allowing them to rapidly become proficient in these techniques, the companies noted.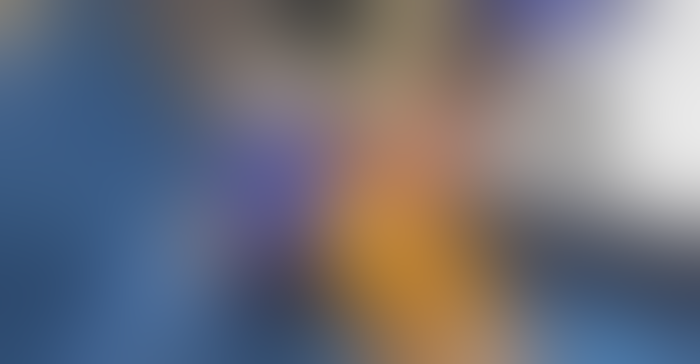 Osso VR says its technology provides realistic, haptic-enhanced interactions in an immersive training environment. The company's surgical training technology is designed provides on-demand, cinematic quality educational experiences that are effective, repeatable, and measurable to help surgeons reach proficiency in cutting-edge procedures.
"We're committed to improving outcomes for patients through democratized access to high value systems like SuperPath and Evolution. This partnership with MicroPort Orthopedics increases access to a wider library of surgical techniques while also supporting controlled, high quality outcomes for patients," Barad said. "As we face unprecedented challenges in the 'new normal' in the COVID era, remote VR training and assessment has proven to be a critical tool in ensuring healthcare professionals continue to have safe access to the highest value techniques for their patients."
MicroPort's Evolution Medial-Pivot Knee System is designed to replicate the natural stability and motion of the knee delivering a functionally-restorative design that offers surgeons an innovative solution to problems such as instability, anterior knee pain, and functional limitations.
Sign up for the QMED & MD+DI Daily newsletter.
You May Also Like
---