Medtech's Biggest Problem Right Now: Hospital Labor Shortages
Medtech's Biggest Problem Right Now: Hospital Labor Shortages
Here's what executives at three large medical device companies have to say about hospital labor shortages and how that macroeconomic issue could impact procedure volumes going forward.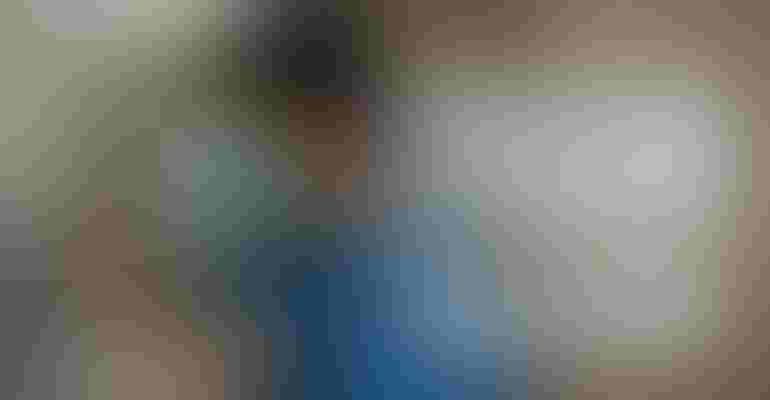 By this point in the pandemic, hospitals have gotten pretty good at managing surges in COVID-19 cases, and medical device companies have gotten better at predicting how those surges will impact procedure volumes. Now the industry has to learn how to deal with other macroeconomic challenges that could be considered offshoots of the pandemic, such as supply chain problems, and hospital labor shortages.
According to a recent letter the American Nurses Association (ANA) sent to the Department of Health and Human Services, nursing shortages are being reported all over the country. The letter points to some depressing stats: Mississippi has seen a decrease of 2,000 nurses since the beginning of 2021; hospitals in Tennessee are operating with 1,000 fewer staff than at the beginning of the pandemic, prompting the state to call on its National Guard for reinforcements; Texas is recruiting 2,500 nurses from outside the state, a number that is expected to fall short of demand; Louisiana had more than 6,000 unfilled nursing positions open across the state even before the Delta variant created a surge in COVID-19 cases (the ANA also noted that Louisiana's hospital labor shortage may be even more severe in the aftermath of Hurricane Ida); and Nebraska has gone so far as to recruit unvaccinated nurses to address hospital labor shortages in the state.
"These current circumstances have only exacerbated underlying, chronic nursing workforce challenges that have persisted for years," wrote Ernest Grant, president of the ANA, in the letter. "Since the nation began COVID-19 mitigation and response efforts, much focus has been placed on nurses facing shortages of equipment to appropriately care for patients. Now, it is imperative that the administration acknowledge and take concrete steps to address a more dire shortage: a crisis-level human resource shortage of nurses that puts our ability to care for patients in jeopardy."
For the medical device industry, hospital labor shortages in the United States could soften procedure volumes just as the healthcare industry is finally learning how to manage surges in COVID-19 cases. The topic has also come up during every earnings call that MD+DI has covered so far during the current earning season.
During Boston Scientific's third-quarter earnings call Wednesday, Danielle Antalffy, a senior research analyst covering medtech at SVB Leerink, asked CEO Mike Mahoney about the hospital labor shortages. Antalffy said the labor shortages seem like "a tougher nut to crack, as far as when that will resolve," and suggested that it's not something that can fix itself overnight.
"I've been in the field a lot recently, and it is an issue for hospital CEOs, no doubt about it," Mahoney said. "They've had to increase their wages and labor force expenses to accommodate increasing wages for nurses and staff, and so forth."
The Boston Scientific CEO did sound optimistic about this challenge, however, as he touted the resiliency of hospitals.
"Hospitals, just like anybody else, they innovate, and they find a way," Mahoney said. "... I think the (COVID-19) surges will calm, and the staffing shortages will likely linger a bit. But hospitals are pretty resilient in figuring out ways to drive volume."
Some things that Boston Scientific and other medical device companies are doing to help with the hospital labor shortages issue is by pushing the use of telemedicine and pre-screening for patients, along with introducing technologies that drive efficiency and staff productivity.
Boston Scientific also doesn't consider itself a surgery company, Mahoney said, because the company is not driving procedures that require multi-day hospital stays.
"The portfolio shift, the shift to interventional medicine, is helpful for hospitals, and it gets patients in and out of the clinic or outpatient setting typically in the same day. And you see more of our complex procedures because of the capabilities and the technology we have augmented by imaging moved to more outpatient settings," he said. "... So I think a combination of telehealth, combination of outpatient orientation, and same-day procedures is very helpful for our product mix."
Despite the surge in COVID-19 cases, hospital labor shortages, and other macroeconomic headwinds the medical device industry is dealing with, Boston Scientific still managed to see 4% organic growth during the third quarter compared to the third quarter of 2019.
"Four percent is not a great number, but it's not a bad number ... given the Delta surge," Mahoney said during the call.
Ashley McEvoy, executive vice president and worldwide chairman of medical devices at Johnson & Johnson, said J&J expects hospitals to continue to face labor shortages.
"I don't expect that to get better in quarter four, nor in 2022, but they've been quite masterful on how to manage patient flows," McEvoy said. "When I talk to hospital systems over the past three weeks, in particular in the United States, they are ramping up again and resuming elective procedures."
She added that J&J's medical device business is also keeping an eye on vaccination rates, patient sentiment, and other dynamics that could impact procedure volumes going forward.
Intuitive Surgical is also tracking the hospital labor shortages. Marshall Mohr, Intuitive's chief financial officer, said that these shortages, along with supply chain issues, are challenging some hospital capacities and could impact deferrable procedures, including da Vinci robotic procedures, going forward. These challenges come at a time when the robotic surgery pioneer is also learning to navigate a changing competitive landscape with newcomers to the market like Medtronic's Hugo system.
Jamie Samath, Intuitive's senior vice president of finance emphasized during his comments on the company's recent earnings call the company's current forecast for 2021 procedure growth does not reflect hospital labor shortages, or a resurgence of COVID-19.
"We've had anecdotal inputs from some customers that they're facing staffing shortages, Other customers have said to us that they're able to overcome those risks," Samath said, adding that there's no clear evidence yet in terms of the staffing shortages impacting procedures.
What are medtech executives saying about the supply chain problems?
In addition to hospital labor shortages, the supply chain has been another hot topic during recent medical device earnings calls.
"The global supply chains have not been able to keep up with the strong demand out there," Robert Funck, chief financial officer at Abbott, said during the company's recent earnings call. "And so, like others, we're seeing some increased input cost across areas of our business. We're experiencing some higher shipping costs and, in some cases, higher commodity costs.... In some areas, we have flexibility to adjust pricing a bit and we plan to do that. In other areas, that flexibility doesn't exist. And so, we're working to mitigate the impacts we're seeing, such as looking at other manufacturing costs."
Funck added, however, that Abbott has a strong procurement organization, and that Abbott's suppliers understand the critical nature of its products.
"And so, we've been successful in terms of ensuring that we're able to get what we need to support the business," he said.
Intuitive's Mohr didn't hold back on how tough the supply chain issue has become.
"The environment as it relates to supply chain has deteriorated, gotten more difficult over time," Mohr said. "And as we said, we've dedicated substantial resources to dealing with those shortages and has not to date created an issue with us supplying customer demand. But there is a risk, and it's a real risk."
From a cost perspective, Mohr said Intuitive did encounter increased material costs in the third quarter, although he said they were not significant. The company also incurred some expediting fees associated with freight, but those were not significant either. Going forward, he said Intuitive does expect increased cost that will probably hit the margin in the fourth quarter of 2021, or the first quarter of 2022.
"It's a difficult environment right now," he said.
Sign up for the QMED & MD+DI Daily newsletter.
You May Also Like
---