Medtronic Hugo Gets a Green Light in Canada
Medtronic Hugo Gets a Green Light in Canada
The Hugo robotic-assisted surgery system now has a Health Canada license for use in urologic and gynecologic laparoscopic surgical procedures, which make up about half of all robotic procedures performed today.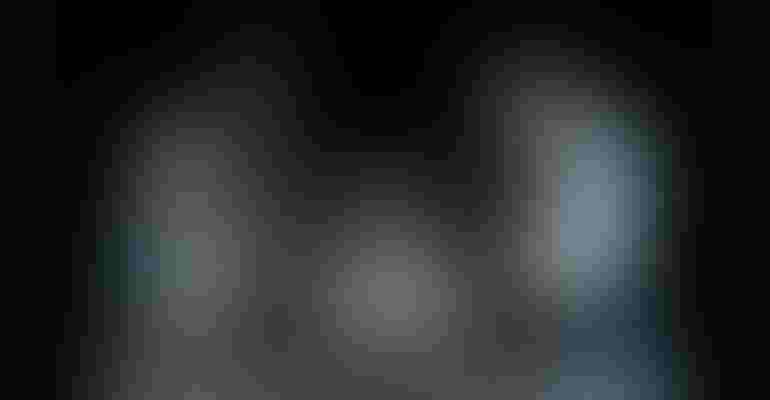 Image courtesy of Medtronic
Medtronic hit a major milestone in surgical robotics last month when it received a CE mark for the Hugo robotic-assisted surgery (RAS) system. Now, the company's Canadian subsidiary has received a Health Canada license for the Medtronic Hugo RAS system for use in use in urologic and gynecologic laparoscopic surgical procedures, which make up about half of all robotic procedures performed today.
During Medtronic's Q2 2022 earnings call in November, CEO Geoff Martha revealed that the company has encountered some supply chain issues and some initial manufacturing issues during the limited release phase of the robotics platform, which will mean Hugo revenue for the fiscal year will come in below target. Martha said the company is focused on working through those issues, and making sure that the initial surgeon experiences with the technology are positive. It's not clear from Tuesday's news release if those same manufacturing and supply issues will impact the commercial launch of the Hugo RAS system in Canada. Martha emphasized at the time of the earnings call, however, that these issues meant the broader commercial launch was "off schedule ... not off track."
"This license ushers in a new opportunity for healthcare in Canada, bringing the benefits of robotic-assisted surgery to more patients by addressing the historic cost and utilization barriers that have stifled robotic surgery adoption for two decades," said Megan Rosengarten, president of the surgical robotics business, which is part of the medical surgical portfolio at Medtronic. "We're beginning to see what the Hugo RAS system can do in the hands of clinicians in Latin America and Asia Pacific, and we're excited to see the possibilities it creates in Canada."
A modular, multi-quadrant platform indicated for urologic surgical procedures and gynecologic laparoscopic surgical procedures, the Hugo RAS system combines wristed instruments, 3D visualization, and a cloud-based surgical video capture option in Touch Surgery™ Enterprise with dedicated support teams specializing in robotics program optimization, service, and training.
"Minimally invasive technology has a role to play in addressing the backlog of surgery in Canada. It can help optimize our precious healthcare human resources when patients spend less time in and out of the hospital, " said Neil Fraser, president of Medtronic Canada. "Today in Canada, only [1% to 2%] of surgeries are performed with robotic assistance. I'm proud that the launch of the Hugo system means we can help change that, and, more importantly, help to improve the patient and healthcare provider experience. Our first step will be to work with hospital partners to identify the best candidates for RAS based on patient outcomes and cost."
Sign up for the QMED & MD+DI Daily newsletter.
You May Also Like
---