Sterigenics Slapped with $363M Jury Verdict
Sterigenics Slapped with $363M Jury Verdict
Should other medical device firms with ethylene oxide facilities be concerned about a ripple effect from Sterigenics' big loss?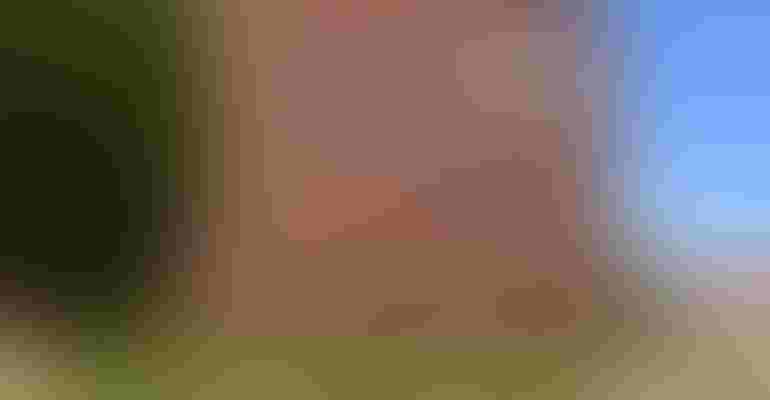 Image courtesy of Amanda Pedersen / MD+DI
Sterigenics plans to appeal a $363 million guilty verdict awarded to Willowbrook, IL resident and cancer survivor Susan Kamuda. It is the highest jury verdict on record for an individual plaintiff in the state of Illinois, and even exceeds the $346 million Kamuda's lawyers asked for in closing arguments last week against Sterigenics, parent company Sotera Health and its corporate predecessor Griffith Foods.
Ethylene oxide (EtO) continues to be king of medical device sterilization for everything from wound dressings to stents. The reason this flammable, colorless gas is such a popular method in this industry is because for many devices, sterilization with ethylene oxide may be the only method that effectively sterilizes without damaging the device in the process. Medical devices made from certain polymers (plastic or resin), metals, or glass, or that have multiple layers of packaging or hard-to-reach places (for example, catheters), are likely to be sterilized with EtO.
According to FDA, more than 20 billion devices sold in the United States each year are sterilized with ethylene oxide, accounting for roughly 50% of devices that require sterilization. These devices range from wound dressings to more specialized devices, such as stents, as well as kits used in routine hospital procedures or surgeries that include multiple components made from different materials. Inadequate sterilization can lead to life-threatening infections in patients undergoing a wide range of medical procedures.
The problem is that breathing air containing elevated EtO levels over many years has been linked to increased risk of some types of cancers, including cancers of the white blood cells (such as non-Hodgkin's lymphoma, myeloma, and lymphomatic leukemia). It also has been found to cause breast cancer in women. That's why the U.S. Environmental Protection Agency (EPA) regulates sterilization facilities that emit ethylene oxide to ensure that they protect the public from significant risk.
Sterigenics had been operating in Willowbrook, IL since 1999. The facility has not operated since the State of Illinois issued a seal order on Feb. 15, 2019.  On Sept. 30, 2019, Sterigenics announced that it would be discontinuing operations at the Willowbrook facility.
In 2018, EPA monitoring indicated high concentration of EtO in the nearby air. Prior to the shutdown, the EPA worked with Sterigenics to address emissions of EtO from the facility. In July 2018, the company installed additional pollution controls to capture EtO emissions, and subsequently received a permitEXITEXIT EPA WEBSITE from Illinois EPA to install additional controls, before the company decided to discontinue operations in Willowbrook.
Sterigenics still faces more than 1,000 additional lawsuits related to its EtO levels. In July, MD+DI Senior Editor Amanda Pedersen traveled to Willowbrook, IL and made note of several schools and at least one daycare center located within a two-mile radius of the Sterigenics plant, including Hinsdale South High School, a large public high school in the southwestern suburbs of Chicago. A Red Roof Inn hotel is also located nearby. A recent ABC News report estimated that about 20,000 residents live within a mile of the now-shuttered Sterigenics facility.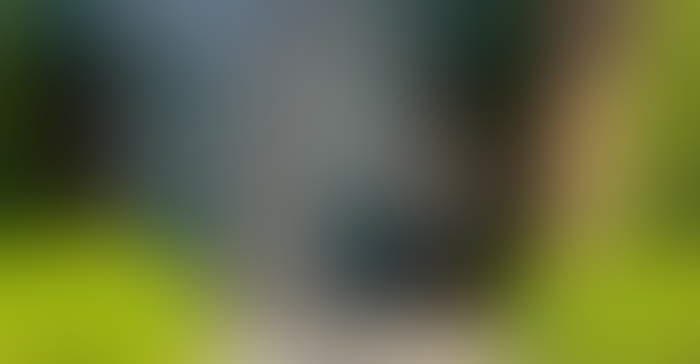 In August, the EPA, which regulates industrial facilities to ensure unsafe emissions levels are not released into the environment, announced plans to propose an air pollution rule later this year to address emissions of ethylene oxide at commercial sterilizers. As part of its proposal, the EPA has conducted a risk assessment which identified 23 commercial sterilizers in several states that were found to emit high levels of ethylene oxide.
Sterigenics' big loss could have a negative ripple effect across the medical device industry
In a report issued Friday, medtech analysts at Needham & Co. said the lawsuit against Sterigenics and parent company Sotera Health has raised concerns about similar litigation risks at other medical device and sterilization companies. The Needham analysts expect Sotera to file an appeal and think it's possible that the damages are significantly reduced, either through the appeal process or a settlement.
"We are concerned that the successful lawsuit against [Sotera] could lead to increased aggressiveness on the part of attorneys in pursuing lawsuits against other companies with EO sterilization facilities," the analysts said.
Based on information publicly available on the EPA website, the Needham analysts note the locations of 96 ethylene oxide sterilization facilities around the country and U.S. territories, including a subset of public medical device companies with ethylene oxide sterilization facilities, several of which have EtO emissions at or above the level of 100 additional cancer cases per million people exposed. This latter group includes the following:
Becton Dickenson: Four ethylene oxide facilities, two of which have EtO emissions at or above the level of 100 additional cancer cases per million people exposed (Sandy, UT and Columbus, NE)

Edwards Lifesciences: One ethylene oxide facility, located in Añasco, Puerto Rico, with EtO emissions at or above the level of 100 additional cancer cases per million people exposed

Medtronic: Six EtO facilities, including one located in Villalba, Puerto Rico, with EtO emissions at or above the level of 100 additional cancer cases per million people exposed
Interestingly, Sotera currently operates eight EtO facilities, none of which have EtO emissions at or above the level of 100 additional cancer cases per million people exposed.
What is FDA doing about EtO emission concerns?
FDA said it shares concerns about the release of ethylene oxide at unsafe levels into the environment and has been working with medical device sterilizers to reduce the amount of EtO they use while still effectively sterilizing products to help ensure they meet the EPA's standards for ethylene oxide emission levels. The regulatory agency has also been working with medical device companies on the development of new sterilization methods to replace the use of ethylene oxide.
Among the steps FDA has taken in recent years to reduce the industry's reliance on EtO, the agency launched the EtO sterilization master file pilot program for premarket approval (PMA) holders of high-risk devices that enables certain changes between sterilization processes and facilities that reduces the amount of ethylene oxide concentrations used to sterilize medical devices without compromising safety and effectiveness. To date, 11 sites and 28 class III devices are included in the pilot. FDA said multiple organizations have also expressed interest in a recently announced 510(k) master file pilot program, which exponentially expands the number of medical devices that are eligible for pilot participation.
The agency has also launched innovation challenges that have resulted in new strategies to reduce EtO emissions. Early observations suggest that some facilities have cut emissions ranging from 20% to 35%, with the potential to impact millions of devices. In general, manufacturers are targeting an ethylene oxide cycle concentration that is 11% to 66% less than the typical ethylene oxide concentration range. In addition to reducing emissions by lowering the EtO cycle concentration, FDA says challenge participants are exploring the potential for using alternative sterilization methods, such as vaporized hydrogen peroxide, supercritical carbon dioxide and nitrogen dioxide for certain types of medical devices. In some cases, device manufacturers are working collaboratively with contract sterilizers to validate new or different sterilization methods as well as the feasibility for scale up, FDA noted.
While signs of innovation are promising, other methods of sterilization cannot currently replace the use of EtO for many devices, the agency said. Back in 2019, the agency found itself scrambling to prevent shortages after shutdowns of two facilities (one being the Sterigenics facility in Willowbrook, IL) that use ethylene oxide for medical device sterilization.
"To that end, we are equally concerned about the potential impact of shortages of sterilized medical devices that would result from disruptions in commercial sterilizer facility operations," FDA said. "Our supply chain program is ready to work with industry to help prevent and mitigate potential shortages due to reduced supply of certain ethylene oxide sterilized medical devices."
Medical device sterilization: 4 alternatives to EtO
For the first innovation challenge FDA issued to industry in 2019, focused on identifying alternative sterilization methods for medical devices, the agency received 24 applications from companies large and small. Of those, FDA selected four participants and five submissions:
NovaSterilis - supercritical carbon dioxide sterilization (scCO2) 

STERIS - accelerator-based radiation sterilization

STERIS - vaporized hydrogen peroxide sterilization

TSO3, now a part of Stryker - vaporized hydrogen peroxide sterilization
FDA said it considered a number of criteria for the challenge. One of the main criteria was that the method or technology be compatible with a large cross-section of materials used to make medical devices as well as packaging materials or sterile barriers. The materials, devices, and barriers of particular interest were those that are compatible with EO sterilization. The second main criteria was that the method or technology be scalable, and allow for the effective sterilization of large volumes of devices.
See this MD+DI story, published in May 2021, for a detailed report on each of these alternative medical device sterilization methods.
Sign up for the QMED & MD+DI Daily newsletter.
You May Also Like
---