Surgical Robotics Pioneer Intuitive Surgical Builds up the Walls of Its Competitive Moat
Surgical Robotics Pioneer Intuitive Surgical Builds up the Walls of Its Competitive Moat
This month marks the 20th anniversary of FDA clearing the da Vinci surgical robotics system for laparoscopic procedures.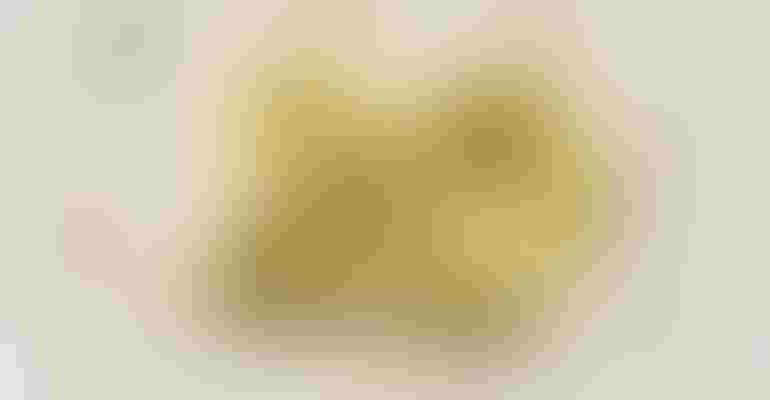 Image by rcfotostock - Adobe Stock
This month marks the 20th anniversary of Intuitive Surgical's FDA clearance for the da Vinci surgical robotics system to for use in laparoscopic surgical procedures and the company's market position is stronger than ever — even in the face of mounting competition.
The surgical robotics pioneer already has a fairly strong competitive moat, and it plans to reinforce the wall around said moat by introducing an extended use program later this year. CEO Gary Guthart announced during the company's second-quarter earnings call that Intuitive will introduce an updated set of select and Arista instruments for use with da Vinci X and Xi, that will enable increased use beyond the current 10-year lifespan as part of a new extended use program.
Guthart said extended use will vary from two to eight additional uses per instrument and is the result of continuous and significant investment in the design and production of Intuitive's instrument technologies, which have boosted the instruments' quality and durability. The Sunnyvale-CA based surgical robotics company also plans to drop the price of some other instruments that are most commonly used in lower acuity (and lower reimbursement) procedures, like cholecystectomy, inguinal hernias, and benign hysterectomies
Canaccord Genuity analyst Cecilia Furlong noted in a report that the extended use program and planned price reductions will further entrench Intuitive within its customer base ahead of impending competition, as well as expand the company's robotic procedure total addressable market, "further raising the walls of [Intuitive's] competitive moat."
"We continue to invest in our high priority programs, recognizing that high quality [minimally invasive surgery] is likely more important in the coming years post-COVID not less so," Guthart said during the call, according to SeekingAlpha transcripts of the call.
Guthart said some under-risk instruments are used in every procedure, so the extended use program is designed to help all customers, especially those performing lower acuity cases, which are among the fastest growing procedures. As the program rolls out, instrument and accessory (I&A) cost for customers performing lower acuity surgical robotics procedures will be highly competitive, he said, with non-robotic minimally invasive surgery (MIS) approaches.
"Our extended use program has been years in the making, and its timing is fortuitous relative to COVID," Guthart said. "We're pleased to bring it to our customers now. The program will negatively impact our near-term revenue, but not substantially impact our gross margin for affected instruments. It is the right decision for our customers and therefore for Intuitive long-term."
Some da Vinci Xi surgical robotics instruments are shown below.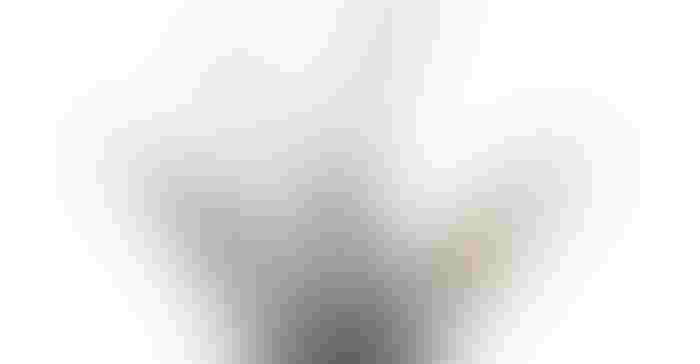 Intuitive Surgical CFO Marshall Mohr said the extended use program will bring select X and Xi instruments to 12 to 18 uses, compared to the instruments only being good for 10 uses currently. These extended use instruments represent our higher-volume instruments excluding stapler, monopolar, and advanced energy instruments that are used in a broad set of procedures, he said.
"The extended use instruments will generally be priced higher than our [10-procedure] life instruments, reflecting the investments we've made, but the cost per use will be lower for our customers," Mohr said.
The CFO said that overall, extended use instruments and lower instrument pricing will result in lower I&A revenue per procedure to Intuitive. For example, had the extended use instruments been available and the lower instrument pricing been in place for all of 2019, revenue for 2019 would have been $150 million to $170 million less than reported, and I&A INA per procedure would have been 7% lower. Mohr said the impact of these actions on future revenue will depend on procedure volumes, instrument usage, mix, and whether cost elasticity will enable greater penetration into available markets.
Long-term outlook for surgical robotics pioneer has never been stronger
Notwithstanding near-term dynamics, Canaccord's Furlong said the long-term outlook for Intuitive Surgical has "never been stronger" and the analyst said she continues to like the surgical robotics company's setup and potential.
"The company has shown it is willing to use its treasure chest of a balance sheet to support its customers, employees, and suppliers during this period of uncertainty," Furlong said. "While procedure volume will likely continue to fluctuate near term closer to pre-COVID levels, we think capital sales/placements will likely experience a longer road back to growth as hospitals deal with excess system capacity today as procedures restart and ramp, as well as contemplate capital allocation in the current rapidly changing environment."
A remarkable anniversary for surgical robotics ... but the field is still in its infancy 
Despite the recent anniversary of Intuitive Surgical's da Vinci FDA clearance, the surgical robotics field is, in many ways, still in its infancy.
"There's no university program on robotic-assisted surgery today," said Sal Brogna, former executive vice president and the chief operating officer at Intuitive, in an exclusive MD+DI interview back in 2018. Brogna has since transitioned out of that role after 20 years with the company. "We're at the early stages of creating a whole new technology sector. I assume someday you'll go to universities and they'll have robotic-assisted surgery courses, but we're creating it now."
Intuitive's da Vinci became the first robotic-assisted surgery system to be cleared for general laparoscopic surgery back in 2000. Today, the surgical robotics leader is on its fourth-generation da Vinci system that is designed to be a comprehensive surgical device and can serve multiple surgical specialties, from urology and gynecology to general surgery, thoracic surgery, and even ear, nose, and throat surgeries. As of the end of 2019, Intuitive had 5,582 surgical robotics systems installed worldwide, and more than 7.2 million da Vinci procedures completed.
"It's been a great journey for us, very rewarding," Brogna told MD+DI. "We obviously started in a very simple place that was a very compelling story, 'let's make robotics help cardiac surgeons by doing bypass surgery without cracking open the chest.' That was a very compelling story. We never fulfilled all the requirements for cardiac surgeons, but as we moved in and other people saw the technology – and that's been the fun part about the business – as other surgeons saw the technology emerge, they found applications that were relevant, the urologists being the first ones that brought it into prostate [procedures]. Over the years, it's been a great learning experience because we work closely with surgeons and as more and more specialties came to us, we had to add features and capabilities that the prior generations didn't have."
The fourth-generation family of da Vinci surgical robotics products, specifically the da Vinci Xi platform, was strongly targeted toward the general surgery market, Brogna said. He described general surgery as a rich marketplace with about a handful of subspecialties within it and the surgeons in those subspecialties had very unique and demanding requirements for a robotic-assisted surgical system. That's why the da Vinci Xi has many capabilities that previous generations of the system just didn't have.
Intuitive Surgical enjoyed a long run as the only company with a robotic-assisted surgical system cleared for general laparoscopic surgery in the United States. Today, the market pioneer is faced with competition from more than a dozen newcomers that are exploring various configurations and approaches to robotic-assisted surgery, including heavy hitters like Medtronic and Johnson & Johnson. Investors would also be wise to keep an eye on some of the smaller-but-innovative newcomers like XACT Robotics, and Virtual Incision. And then there's TransEnterix, which received FDA 510(k) clearance earlier this year for its Intelligent Surgical Unit (ISU). The ISU is designed to enable machine vision capabilities on the Senhance Surgical System, and the regulatory milestone came earlier than expected. TransEnterix found out the hard way that bringing a surgical robotic system to the U.S. market is an uphill climb for TransEnterix, but just like "The Little Engine That Could," persistence paid off. FDA cleared the company's Senhance Surgical Robotic System, formerly known as the ALF-X System, in 2017.
So, how has Intuitive Surgical responded to these competitive pressures? Surprisingly well.
In 2017, Intuitive's leadership began emphasizing the importance of investing in product development to prepare for new entrants to the surgical robot market. In May, the company received FDA clearance for its da Vinci SP surgical robotics system for urologic procedures that are appropriate for a single port approach. Brogna said designing a system that brings four robotic arms through one singular 25mm port was a "really compelling and hard challenge."
"We didn't have to do it, we chose to do it," he said. "We said if we could do that there will be derivative technologies that flow across the product line, and that's what has happened. There is technology from our da Vinci SP that we're just releasing that is already in our Xi product that was released four years ago. It took us 12 years to get to da Vinci Sp and it was a tremendous learning challenge."
Brogna also touched on the company's flexible catheter program, designed to allow surgeons to navigate through the body through natural orifices without the need for a surgical incision.
Raynham, MA-based Medrobotics received FDA clearance to market its Flex Robotic System for colorectal procedures, making it the first such system to reach the U.S. market for that indication. The technology, which has been described as slithering like a snake, is expected to give colorectal surgeons new treatment options that may not be possible with traditional instruments.
"Many of the ideas that we see coming from competitors are ideas that we have attempted and, in some instances, have rejected, whether it is for workflow improvements, or safety requirements, or cost-effectiveness," Brogna said. "Each of them are nice and novel, and we salute their inventiveness and we welcome the challenge that they bring to the marketplace."
Competition is good for the sector, he added, in part because it encourages Intuitive to rise to the occasion and strengthen its own product lines.
"We follow the competition, we hope that they can get to the market, because it validates a market that we took 23 years to really get established, and it's encouraging to see," Brogna said. "In the end, I think all patients will get better outcomes and less variability, and I think robotic-assisted surgery is clearly going to be the future of all surgery. It's just a matter of how long it takes for us to evolve and give surgeons everything that they need."
Sign up for the QMED & MD+DI Daily newsletter.
You May Also Like
---