The Problem with FDA's Warning to Abiomed
The Problem with FDA's Warning to Abiomed
This week in Pedersen's POV, our senior editor addresses a controversial FDA warning letter and its broader implications for medical device manufacturers.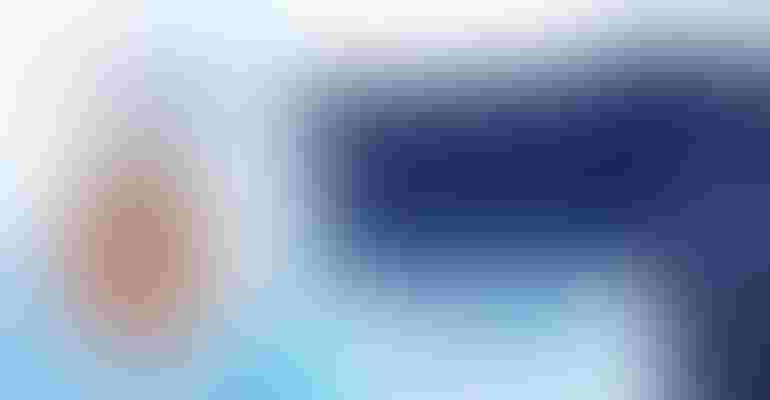 FDA appears to be making an example out of Abiomed, now owned by Johnson & Johnson, with a warning letter that comes about a year after the agency issued controversial guidance on its regulation of clinical decision support (CDS) software and medical device data systems (MDDS).
The problem isn't with the warning letter per say, but with the guidance itself, which has drawn criticism from some industry experts. In fact, the CDS guidance is the subject of two citizen's petitions asking the agency to go back to the drawing board and draft new guidance on the topic.
At issue in Abiomed's case is the Impella Connected System, which comprises a web-based user portal (software) and a remote link module (hardware) designed to work with the Automated Impella Controller (AIC), which is part of a medical device system that provides temporary ventricular support to help a patient's heart to pump blood in a critical care setting. The Impella Connect System allows users to remotely monitor the performance of an individual AIC pump or multiple pumps and view case information on demand, as well as to filter notifications by alarm status.
Abiomed claimed these features are non-device CDS functions because they support a healthcare provider by providing a "concise and user-friendly view of active AIC case status" and concise notifications, but FDA disagreed. The agency argues that the notifications and view of the active AIC case status provide time-critical alarms with patient-specific medical information intended to trigger potential clinical intervention to assure patient safety. This, the agency says, makes it a device requiring premarket authorization.
"FDA has started to enforce its flawed guidance on clinical decision support," wrote Bradley Merill Thompson, an attorney and chief data scientist focused on FDA, FTC, and AI regulation. "This involves one of the most ambiguous elements of the CDS guidance, namely the definition of 'time critical.' FDA says in its CDS guidance that software that does nothing more than analyze information and flag situations as requiring attention may not meet the third statutory criteria of CDS ... That time critical element is found nowhere in the CDS statute. When asked in public to define time critical, FDA basically responds that they know it when they see it."
In a LinkedIn post, Thompson said he first thought FDA was taking the position that the software was an accessory to the pump.
"FDA has, of course, long said that they regulate alarms and alerts generated by bedside devices such as infusion pumps that are time critical," he noted. "But those alarms don't spring from any complicated analysis, but rather simply alert healthcare professionals when a given value exceeds a threshold. When then I read the letter more carefully, I didn't see any suggestion by FDA that it thought the software was an accessory to the pump. Indeed, they seem to concede that some of the software is nothing more than MDDS."
While the agency frames the issue as whether the alerts are time critical alarms, Thompson argues in his post that the statute doesn't give FDA any authority to inject that additional criterion.
"Several years ago, the CDS Coalition (where I was the scribe and general counsel) wrote some guidelines interpreting the statute as having a time element to it, but only insofar as the [healthcare provider] must have an adequate amount of time to evaluate the basis for alert," Thompson wrote. "The whole premise of the statutory CDS provision is that [healthcare providers] remain responsible for their decision-making so long as they can evaluate the underlying basis for a recommendation that comes from software. To me, that's the question. Not some abstract time critical feature that FDA chooses to arbitrarily impose beyond what the statute says."
 
FDA has two citizens petitions on its docket asking the agency to rescind and revise the CDS guidance. One of those petitions (filed by Thompson) has been on the docket since February, and the agency has taken much more than the 180 days required by its own rule to respond. 
"FDA should not be enforcing a flawed guidance but instead should be addressing the flaws in the guidance," Thompson wrote.
As Jonathan Amaya-Hodges, director of technical services at Suttons Creek, acknowledged in the comments section of Thompson's post, there is clearly a lot more to this situation than is described in the letter.
"A couple of items in particular: did the manufacturer have any engagement with FDA on this topic (regulation/classification of this software) prior to the (rather lengthy) inspection? And what is the algorithm and level of complexity behind the green/yellow/red notifications? Besides the 'time criticality angle, I suspect there may be other attributes that may affect its regulatory status per the CDS definition within the statute (e.g., the transparency of the algorithm). Also, there seem to be extenuating circumstances involved to precipitate a warning letter on this topic (e.g., lack of cooperation)," Amaya-Hodges wrote. "Finally, this involves an implanted/indwelling device with notifications of potentially significant events, so FDA clearly picked this situation for a reason (vs. the many software packages with significantly less risk, albeit not zero)."
Also in the comments section of Thompson's post, David Pudwill raised the concern that companies, in an attempt to comply with FDA's position, will not implement additional functionality that, like Abiomed's CDS functions, will improve patient safety overall. FDA is misaligning incentives with its current approach to the issue, says Pudwill, a medical device regulatory consultant who calls himself "Mr. Regulatory."
I agree with Pudwill, and I'm scratching my head as to why FDA is enforcing a regulation that has been called into question via two separate citizen petitions before addressing those concerns. The agency would garner far more respect if it would address potential flaws before making an example of a particular technology or company.
Sign up for the QMED & MD+DI Daily newsletter.
You May Also Like
---