FDA Warning Letter to J&J's Abiomed Has Broad Implications for Medtech
FDA Warning Letter to J&J's Abiomed Has Broad Implications for Medtech
The warning letter follows through on the agency's promise to regulate medical device software tools more closely.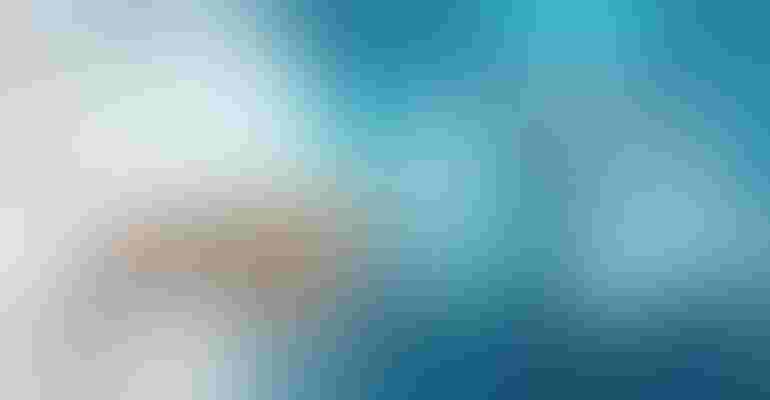 Image credit: NanoStockk / iStock via Getty Images
FDA is making an example out of Abiomed, which Johnson & Johnson bought last year for $16.6 billion. In a warning letter that comes about a year after the agency issued guidance on its regulation of medical device data systems (MDDS), FDA reprimanded the company for not seeking approval of its software before putting it on the market.
Abiomed makes the Impella heart pumps, which were subject to two separate recalls earlier this year, following an FDA inspection of the company's Danvers, MA facility in March and April.
There appears to be disagreement between the company and the agency over whether Abiomed's Impella Connect System should have gone through the premarket approval (PMA) process before going to market. The warning letter notes that the Impella Connect System comprises a web-based user portal (software) and a remote link module (hardware) that are designed to work with the Automated Impella Controller (AIC), which is part of a medical device system that provides temporary ventricular support to help a patient's heart to pump blood in a critical care setting.
The Impella Connect System allows users to remotely monitor the performance of an individual AIC pump or multiple pumps and view case information on demand, as well as to filter notifications by alarm status.
Abiomed told FDA in a May 3 written response the agency's Form 483 observations that the device functions of the Impella Connect System are non-device clinical decision support (CDS) software functions or non-device medical device data systems. Abiomed's response to FDA noted that the software provides clinical users with the ability to receive email notifications based on the AIC alert trigger data that is streamed to the cloud. Also, Abiomed contended that the Impella Connect Software System enables clinicians to view case tile pump metrics, which displays information equivalent to what is communicated on the AIC, and that each individual case tile includes a color indicative of the AIC/case.
"You assert that these features are non-device CDS functions because they support a healthcare provider 'as it provides a concise and user-friendly view of active AIC case status' and 'concise notifications.' We disagree," FDA said in the warning letter. "These notifications and view of the active AIC case status provide time-critical alarms with patient-specific medical information intended to trigger potential clinical intervention to assure patient safety. By functioning as a secondary alarm system with color-coded tiles and pre-set thresholds to notify users by email of alarms issuing from the AIC, the Impella Connect System fails to meet criterion 3 of non-device CDS software in section 520(o)(1)(E)(ii) because it does not support or provide recommendations to a healthcare professional about prevention, diagnosis, or treatment of a disease or condition."
FDA went on to say that though some functions of the Impella Connect System may be non-device medical device data systems, the case tile displays color coded to alarm state and email notifications of alarms provide patient-specific medical information to detect a life-threatening condition and display time-critical alarms intended to notify a healthcare provider. This, the agency says, makes it a device requiring premarket authorization.
In September 2022, FDA issued guidance regarding its regulatory oversight of medical device data systems (MDDS), medical image storage devices, and medical image communication devices. FDA said it did not intend to require approval for hardware functions that are considered to be MDDS, medical image storage devices, or medical image communication devices as long as the hardware function is limited to assisting the following software functions: electronic transfer, storage, conversion of formats, or display of medical device data and results. Software functions that are solely intended to transfer, store, convert formats, or display medical device data and results, including medical images, waveforms, signals, or other clinical information, are not devices and are not subject to FDA regulatory requirements.
FDA's warning letter to Abiomed has stirred up quite a bit of discussion on LinkedIn over the past week, as it signals the agency's intent to enforce its regulatory oversight of medical device data systems that go beyond electronic transfer, storage, conversion of formats, or display of medical device data and results. This should be of particular interest to companies that make wearable medical devices or patient monitoring technologies.
"Abiomed's FDA warning letter is critical for makers of wearable tech," Sarah Moeller, president and CEO of The Greenlight Group, wrote in a LinkedIn post. "...FDA reviewed the medical data / status alerts as well as the full path and data integrity for data intake, transmission, upload into the cloud, analyses environments, the company website, user training instructions, and use of this software for medical decision making and rightfully concluded this is indeed a medical device subject to premarket authorization."
Moeller advised her network to "Keep this in mind as we push ever further into the exciting space of wearable tech, remote assessments, and medical decision making not just in standard of care but also including decentralized trials. All information must be consistent and put patients first. This should also be a good example when considering industry feedback on the recent draft software guidance — FDA sort of answered their own concerns with this letter."
John Giantsidis, president and CEO at Veridat and CyberActa, noted on his LinkedIn post that September 2022 will be remembered as a seminal turning point in digital health with the issuance of the FDA's final guidance on clinical decision support software (and medical device data systems).
"We have been working extensively with clients to proactively address CDS expectations to make updates to the information shared by their software and set a regulatory strategy that would afford trade secret and intellectual property protection," Giantsidis wrote.
Sign up for the QMED & MD+DI Daily newsletter.
You May Also Like
---