Zimmer Biomet's Smart Knee: A Surgeon's Perspective
Zimmer Biomet's Smart Knee: A Surgeon's Perspective
In a fireside chat hosted by BTIG's medtech analysts, an orthopedic surgeon shared his perspective on Persona IQ, Zimmer Biomet's recently-launched "smart knee" implant.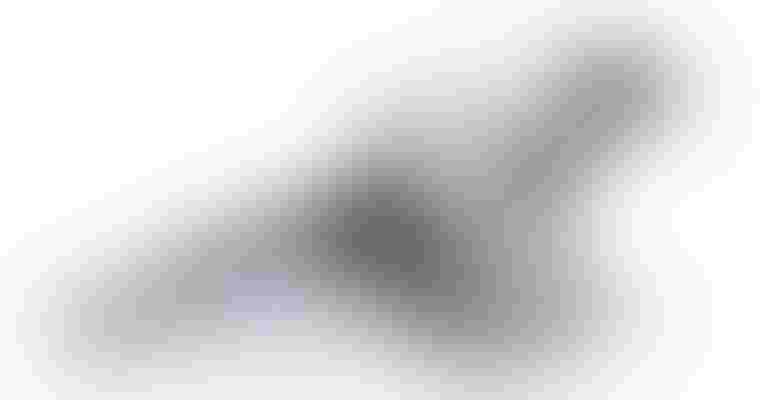 Image courtesy of Zimmer Biomet
BTIG medtech analysts recently hosted a fireside chat with Jeff Yergler, MD, an orthopedic surgeon who specializes in joint reconstructive surgery and is based in South Bend, IN. According to a report from BTIG's Ryan Zimmerman, Yergler is among the earliest adopters of Persona IQ, Zimmer Biomet's recently-launched "smart knee" implant, with more than 200 procedures already under his belt.
"We wanted to get Dr. Yergler's perspective on the knee implant itself, the procedural considerations, the benefits (and challenges) of the data the implant generates, and how Dr. Yergler sees smart implants growing in the future," Zimmerman wrote. "We came away from the call with the view that inside the operating room, Persona IQ, is just another knee implant (in a positive way). There are no trade-offs clinically, no extra time needed in surgical technique, and it pairs well with Rosa ... Outside the OR there are still some early logistical hurdles to work through in order to make Persona IQ seamless between [Zimmer Biomet's] broader patient ecosystem (i.e. myMobility)."
Zimmerman added that he expects Persona IQ (shown in the featured image at the top of this story) to become more harmonious with each software update and tibial stem/sensor iteration. Perhaps more importantly, the analyst said the longer-term potential of "smart knees" and other implants is significant. He noted that Canary Medical, Zimmer Biomet's partner on Persona IQ, is working to generate data that can provide predictive analytics in order to boost clinical outcomes.
"Consistent with Dr. Yergler's view, we believe 'smart knees' will become ubiquitous within orthopedics, much like robotics, but it will take time to prove out the clinical benefits with large longitudinal studies."
Zimmerman also reported from the call with Yergler that it is sometimes challenging to get patients set up on the base station, the device designed to upload data from the smart knee implant to the cloud, because it is an older patient population that doesn't always have WiFi or a computer. However, once properly set up with the technology, the data allows the surgeon to track patients much further out, following the operation.
How Zimmer Biomet is approaching remote patient monitoring
The pandemic forced the entire healthcare industry and its stakeholders into a more remote environment. Although the industry was slowly moving toward remote patient monitoring, COVID-19 accelerated the trend by years.
"We were forced to go remote with everything that we were doing, and so people innovated quickly, and looked at what potentially they could do to be able to reach patients and make sure they were getting the best care possible even if they couldn't come into the office," Liane Teplitsky, president of global robotics and technology & data solutions at Zimmer Biomet, told MD+DI in a September 2021 interview. "I know we did a pretty quick turn on our mymobility platform to make sure that it was just more easily accessible to any surgeon out there."
Zimmer Biomet partnered with Apple a few years back to develop the mymobility digital care management platform that uses iPhone and Apple Watch to help orthopedic surgeons deliver support and guidance to patients through a more connected experience. Mymobility is designed to deliver continuous data and patient-reported feedback to facilitate care, outcomes, and patient satisfaction about surgical preparation and recovery. So, when COVID-19 hit, the company made sure its physician customers had that patient engagement component to deliver pre-op care, and even post-op physical therapy remotely.
A second major driver of the remote patient monitoring trend is that consumers are becoming increasingly tech savvy.
"If you look at where we have been historically, typically patients just took the word of their physician or surgeon, right? And whatever they told them would go, and they would follow along that path," Teplitsky said.
That still happens today, she said, but with the added component of patients being more aware and more educated about their healthcare options. Today, patients are quick to do their own homework online to learn what types of procedures are being done for their particular issue, and they're looking up information about their surgeon in advance so that by the time they go in for their pre-op appointment, they're already pretty aware of what solutions are out there.
"They're just used to having technology at their fingertips ... they're starting to expect it in healthcare as well," Teplitsky said.
Of course, advancements in sensor technology is also a driving factor in the remote patient monitoring trend. As mentioned above, Zimmer Biomet partnered with Vancouver, British Columbia-based Canary Medical on Persona IQ. The technology combines Zimmer Biomet's Persona knee implant  with Canary Medical's implantable canturio te tibial extension sensor technology that measures and determines range of motion, step count, walking speed, and other gait metrics. Persona IQ is designed to work together with Zimmer Biomet's remote care management platform, mymobility with Apple Watch, as well as other components of the company's ZBEdge Connected Intelligence Suite.
To learn more about the secret sauce behind leading remote patient monitoring devices, including the Persona IQ, see this story.
Sign up for the QMED & MD+DI Daily newsletter.
You May Also Like
---