Learn the Secret Sauce Behind Leading Remote Patient Monitoring Devices
Learn the Secret Sauce Behind Leading Remote Patient Monitoring Devices
Zimmer Biomet and Medtronic are setting an example worth following in this rapid growth sector.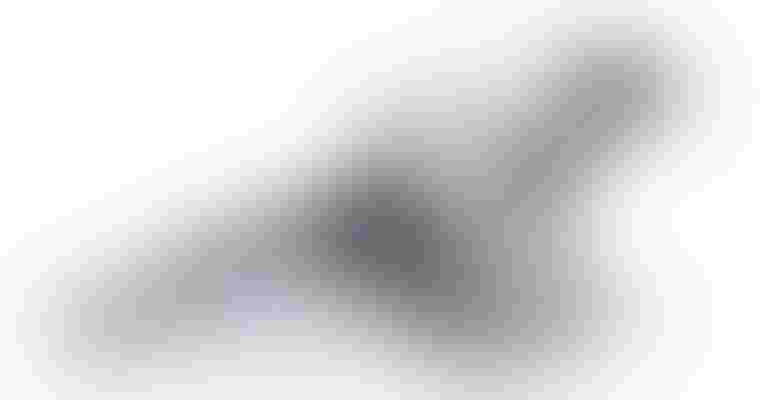 Image courtesy of Zimmer Biomet
Editor's note: This is the second installment of a two-part series on remote patient monitoring. Click here for the first installment.
Remote patient monitoring is sizzling hot right now, and it seems every company in medtech wants in. As we previously covered, there are a lot of factors driving this trend from COVID-19 to consumer savviness and advancements in enabling technologies like sensors. Now it's time to dig into what remote patient monitoring strategies seem to be working, specifically for Zimmer Biomet and Medtronic.
How Is Zimmer Biomet approaching remote patient monitoring?
Zimmer Biomet's strategy in remote patient monitoring is to change the standard of care in orthopedics more holistically, said Liane Teplitsky, vice president and general manager of worldwide robotics at Zimmer Biomet. To do that, the company is focused on bringing objective measures across the entire continuum of care through a suite of integrated technologies, which the company has branded ZBEdge, Teplitsky told MD+DI. These technologies have been purposely engineered to deliver data-powered clinical insights that are then shared seamlessly across the patient journey, she said.
"We think about data in four ways. Data quantity, data quality, data integration, and data ease of use," she said.
For the data quantity aspect, Teplitsky said it's about collecting objective measures as well as additional pieces of information including subjective data such as patient pain scores.
"Every product that we're launching, and every new component of ZBEdge we're bringing to the market will either collect data or generate data that we can then pull back in together," she said. "And obviously it can't just be data for data's sake, it has to be date quality data that we're collecting. ... A whole bunch of numbers that are held in a spreadsheet somewhere aren't that useful."
Being able to remotely monitor pre-operative steps and post-operative steps, for example, is important for understanding patient preparation before surgery as well as their recovery.
"We're looking at 'how do we connect everything together?' And that really enables us to provide these overarching insights across that entire continuum of care," Teplitsky said.
Finally, the company is looking at data from an ease-of-use perspective.
"If you can make sure that [the data you're collecting] is, again, as we expect it in consumer technology, and bring that ease-of-use factor into what we're doing in medical technology, then I think we're going to be in really great shape," Teplitsky said.
Zimmer Biomet partnered with Apple a few years back to develop the mymobility digital care management platform that uses iPhone and Apple Watch to help orthopedic surgeons deliver support and guidance to patients through a more connected experience. Mymobility is designed to deliver continuous data and patient-reported feedback to facilitate care, outcomes, and patient satisfaction about surgical preparation and recovery.
Traditionally, a patient would get a binder of paperwork prior to surgery but most patients never take the time to look through it all, or if they do, they don't have an easy way of engaging with their surgeon before the operation to ask questions about the information they've been given. With the mymobility app, Zimmer Biomet and Apple are giving patients and their surgeons an open line of communication, not to mention notifications with appointment reminders and prep instructions.
Teplitsky said it's a "fun and engaging tool" as well as an opportunity for the patient's care team to check up on them to make sure they are doing their pre-op or post-op exercises, etc.
More recently, the company launched the first "smart" knee implant on the market for total knee replacement surgery, which was recently cleared by FDA. The Warsaw, IN-based company partnered with Vancouver, British Columbia-based Canary Medical, a medical data company, on the technology. The Persona IQ (shown in the featured image at the top of this story) combines Zimmer Biomet's Persona knee implant  with Canary Medical's implantable canturio te tibial extension sensor technology that measures and determines range of motion, step count, walking speed, and other gait metrics. Persona IQ will work together with Zimmer Biomet's remote care management platform, mymobility with Apple Watch, as well as other components of the company's ZBEdge Connected Intelligence Suite.
One key measure that the Persona IQ enables that the mymobility app doesn't is range of motion to help the patient's care team get a more complete picture of their recovery. It's an opportunity to have an "always-on data collection" similar to a pacemaker. The patient goes home after surgery with a base station and every evening the data from the implant goes to the base station, and from there it is uploaded into the cloud, and then integrated into the mymobility platform.
"It's a really great opportunity now to not only get the information that we were already getting from our mymobility platform, but this sort of always-on, 100% data collection compliance that we now get with Persona IQ," Teplitsky said. "[What] I think is really fantastic with Persona IQ, and we're going to learn a whole lot as we go forward here, is just an opportunity for a longer bandwidth of information coming to us."
The Persona IQ has an expected battery lifetime up to 10 years, which will enable a deeper understanding of a patient's trajectory beyond the initial 90-day follow up.
In time, as the company makes more connections in the data points, Teplitsky said the next step is to provide insights to help surgeons improve outcomes for their patients through associations made in the data. Then, from those insights, the company will be able to make more personalized recommendations based on larger data sets.
How Is Medtronic approaching remote patient monitoring?
As with all of Medtronic's strategies, Charlie Covert, vice president and general manager of the pain therapies business at Medtronic, said the company's approach to remote patient monitoring starts with the patient.
"Because ultimately, if we want to get the information from the patient, they have to be willing to engage," he told MD+DI. 
The second prong of the company's strategy in remote patient monitoring centers around ensuring that connectivity happens.
"We've got to be able to get that insight from the patient, and then to make sure we can move that data into a more connected world," Covert said. "So technologies like consumer handsets, or off-the-shelf technologies that can talk to our devices, our patients interfacing with that device to give that device information that can then be fed to a system that allows our clinical teams or field representatives or clinicians to be able to see that data can help lead in better healthcare outcomes.
One recent example of what Medtronic offers in terms of remote patient monitoring is the CareGuidePro for spinal cord stimulation therapy, which the company launched in May. CareGuidePro is a mobile application and web portal designed to serve as a virtual guide for patients throughout their spinal cord stimulation therapy journey, Covert said. The patient's care team, including physicians as well as Medtronic, may also use the platform to help manage and support the patient's experience with spinal cord stimulation. The app also allows patients to record their pain relief and provide other feedback directly into the app, providing detailed patient-reported outcomes to ensure timely, essential information is recorded and accessible even outside of the traditional care setting.
"Think about it as a really easy way to stay connected with our team, our team then informing clinicians around those insights, and the ability to navigate through those stages ... and we'll be engaged with a patient along the line as they report that feedback on ways that we can help them continue to, say, adjust the therapy, or make that therapy most comfortable for them," he said.
CareGuidePro is particularly useful when a patient is trying out spinal cord stimulation on a trial basis.
"What the solution can do is really serve as a companion to that patient over the course of that trial where we can understand, connect with them, and educate them on how they're doing," Covert said.
He noted that CareGuidePro is really just one example of the company's commitment to digital health, but there are other types of devices, such as Medtronic insulin pumps, pacemakers, and even ventilators that can be remotely interrogated for actionable insights.
"Overall, I think as Medtronic looks at this space, we really believe that we're transforming the way patients can be assessed, the way they can be monitored, and ultimately treated," he said.
Looking ahead, Covert says he sees Medtronic's remote patient monitoring strategy including partnerships with tech experts.
"We need to be identifying where we've got strengths and competencies around our therapies and products, and partnering with the right technology experts to stay at the forefront of this," he said.
Sign up for the QMED & MD+DI Daily newsletter.
You May Also Like
---