Can Globus Flip Investor Sentiment Toward Merger?
Can Globus Flip Investor Sentiment Toward Merger?
Investors have not reacted positively to the pending merger of Globus and NuVasive.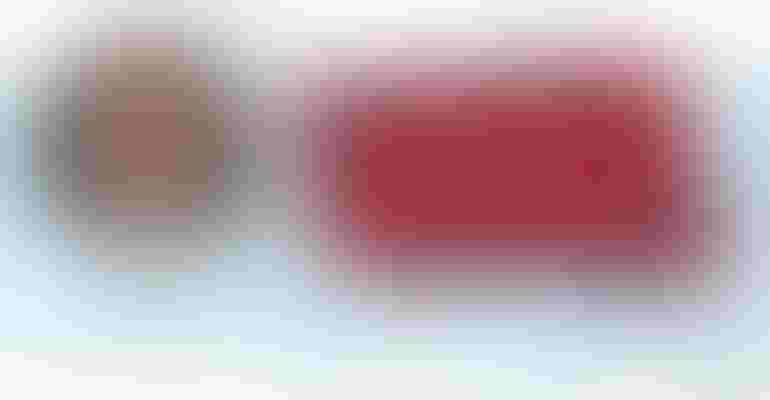 Updated to include analyst thoughts on whether NuVasive shareholders will approve the merger with Globus Medical, and comments from NuVasive's earnings call.
Wall Street has not responded kindly to the pending merger between Globus Medical and NuVasive. This week, during Globus Medical's fourth quarter earnings call, analysts pressed management for additional insight on the deal, and how Globus will keep its sales reps from jumping ship ahead of the merger.
To put investor sentiment into perspective, Globus Medical's shares have dropped roughly 23% since the merger announcement, and NuVasive shares have dropped nearly 8%. Several analysts that follow the spine market have also downgraded Globus in response to the news, noting the spine market's track record of integration challenges and sales force disruption.
"I can't speak for Wall Street, they'll point to several unrelated deals and look at that, but that's okay. It's certainly their prerogative to do it," CEO Dan Scavilla said, according to Seeking Alpha transcripts of the Globus Medical earnings call.
The pending merger, which Globus expects to close mid-year, would create the second largest player in the $13 billion spine market behind Medtronic. The all-stock structure of the pending merger preserves cash to deleverage the company and accelerate investment in assets to fuel growth, Scavilla said. He also touted the minimal territory overlap between the two companies.
"Over the past several months, it has become clear to me that both organizations have more in common than they are different," Scavilla said. "The complementary strengths of Globus engineering with NuVasive certain relations, education, and training will combine for a truly potent innovation company. We will continue to outpace the market growth where we compete and gain share while maintaining financial discipline to drive sales growth, continue mid-30s EBITDA, accelerate [earnings per share] growth and increased cash flows for our investors."
CFO Keith Pfeil said Globus anticipates that the merger with NuVasive will result in $170 million of cost synergies, of which the company expects to achieve 50% by the end of year one, 75% by the end of year two, and 100% by the end of the third year.
How will Globus minimize sales force disruption?
Several analysts on the call noted that a big concern investors have about the deal is the dissynergies and sales rep turnover that have historically followed mergers and acquisitions in the spine market. So, how does Globus plan to convince its reps not to jump ship?
"It's human nature in the state of change to have some discomfort," Scavilla said. "So, the best thing to do is communicate because we don't need to beg here with this. Keep in mind that we, as Globus and what we intend to do as the bigger company, is pay strongly for our reps, and we've been doing that historically without change, unlike other companies."
Globus management has also discussed the combined portfolio with its field team so that they understand the portfolio strengths they will be gaining from the NuVasive side, and Scavilla said NuVasive management is in the process of having similar conversations with its reps.
"So, we're talking about strong compensation, arguably the strongest offering for products in the spine market with that," Scavilla said. "And then our enabling technology, along with the [NuVasive] Pulse system can really become a powerful tool, and I think everybody can see that. ... A rep that is long-term focused and wise can recognize that within 12 months, they're going to have at their fingertips the most powerful offering in the industry."
The company's goal is to maintain all its current sales reps, Scavilla said.
"We have enough space, enough growth, enough opportunity to do this," he said. "So it's not really about a rep rationalization. And what we're signaling out to the market is we believe that this is a very favorable thing for the deal that will minimize disruption."
What does the merger mean for Globus' strategic direction?
"I think part of the reaction in the stock was kind of the adjustment to the strategic direction of the business that I think most were anticipating, because you [were] kind of more diversifying away from spine, now you are doubling down more," said Matthew O'Brien, a medtech analyst at Piper Sandler. "Is this part of a bigger push for the company longer term, double down on spine, get big there, get a lot of cash flow, and then invest in other areas of ortho to become a much bigger entity?"
Scavilla said it was an interesting question because investors have been asking for eight years what Globus planned to do in terms of M&A. Now that the company has announced a huge deal, investors seem to have taken a step back.
"But the fact is we've been patient, we've looked, we've analyzed, we decided this is the right time to do it," Scavilla said. "We've looked through multiple scenarios throughout our portfolio and really came back to this being the strongest opportunity now to go do this."
To O'Brien's point, Scavilla said the combined company will be stronger than Globus Medical or NuVasive individually. The combined cash flow will also be significant enough to allow the company to move on to other larger acquisitions over time, he said.
"Doesn't mean that we've just shifted and won't create innovation and launch organically," he said. "We're just saying we want to use the financial strength to our benefit as well as our engineering prowess."
Will NuVasive Shareholders Even Approve the Merger?
Meanwhile, NuVasive shareholders hold all the cards, as BTIG's Ryan Zimmerman puts it.
"We do not expect shares to move much until after shareholders vote on whether to consummate the merger – and why would they at this point? Since the deal announcement with Globus Medical ... [NuVasive's] share price reaction has been negative," Zimmerman wrote in a report Wednesday. "What started out as an offer at $57.72 has been wiped out. We don't know whether [Globus] will increase its offer for [NuVasive], it's never had its feet held to the fire like this, but the transaction will be decided by [NuVasive] shareholders."
The medtech analyst noted that NuVasive management expects to hit the road soon to convince shareholders that the merger is in the best interests of the company.
"I couldn't be more excited about our combination with Globus Medical as it brings together two well-regarded technology companies in the musculoskeletal industry," NuVasive CEO Chris Barry said during NuVasive's earnings call Wednesday. "The combined company will have an incredible commercial scale, an exceptional portfolio of clinically proven solutions supported by strong commercial and clinical professional development teams, and excellent capabilities to serve our customers effectively."
When asked about the internal reaction of NuVasive employees to the proposed merger, Barry focused his response on the similarities between the two companies, rather than the differences.
"Now clearly, change is challenging, but I've been uniquely impressed at the – I don't want to say the ease, but how the differences have melted away and people have really gotten behind it. Now clearly, we've got a ways to go. ... I like to say that we don't have contradictory cultures. We have complementary cultures with complementary capabilities that we can drive together."
Sign up for the QMED & MD+DI Daily newsletter.
You May Also Like
---