Globus and NuVasive Send Shockwaves Through Spine Market
Globus and NuVasive Send Shockwaves Through Spine Market
The companies are merging to form the second largest player in spine behind Medtronic.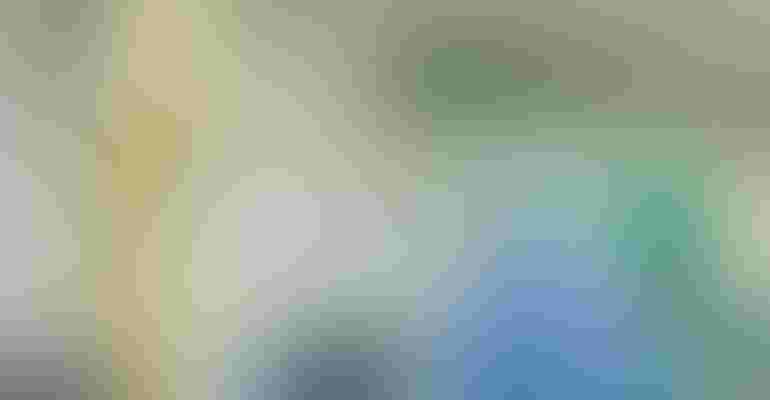 Image credit: Arctic-Images / Stone via Getty Images
A 2021 rumor that Globus Medical and NuVasive were trying to reach a deal has become reality in 2023. The companies announced plans Thursday to merge in an all-stock transaction that will create the second largest player in the $13 billion spine market behind Medtronic.
"Unconfirmed reports of a pending transaction had been afloat for some time, but we didn't believe that [Globus] would want to combine with [NuVasive], as both companies have a different approach to commercialization, profitability, and corporate culture," Ryan Zimmerman, a medtech analyst at BTIG, wrote in a report Thursday.
Zimmerman also raised the question of whether there anti-trust issues that could potentially derail the merger.
"We acknowledge that the spine market is highly competitive, with a number of companies (100-plus), but in the current environment we imagine it will weigh on investors' minds," Zimmerman wrote, adding that management could only say at this point that the lawyers are reviewing everything.
The merger terms call for NuVasive shareholders to receive 0.75 of a share of Globus Medical class A common stock for each share of NuVasive common stock owned at the closing of the transaction. Based on this exchange ratio, the implied share price for NuVasive would be $57.72, an equity value of $3.1 billion, based on Globus Medical's closing share price on Wednesday. Following the close of the transaction, NuVasive shareholders will own roughly 28% of the combined company, and Globus Medical shareholders will own about 72%, on a fully diluted basis.
"This transaction reflects our mission to become the leading musculoskeletal technology company in the world by developing products that promote healing in patients with musculoskeletal disorders," said Dan Scavilla, president and CEO at Globus Medical. "With NuVasive, we can help support more patients through leading innovation and expanding our commercial reach to provide superior service to our surgeon and hospital partners. We look forward to combining the NuVasive and Globus Medical teams to capitalize on the many opportunities to improve patient care and create sustainable shareholder value."
NuVasive CEO Chris Barry said the combination joins two companies with "highly complementary" capabilities, geographic footprints, and customer bases.
"The new company will be well-positioned to deliver value creation for shareholders, further support our surgeon partners — and most importantly, change the lives of more patients," Barry said.
The merger is expected to close in the middle of 2023. The combined company will have an eleven-member board composed of all eight directors from Globus Medical's board and three directors from NuVasive's board. David Paul, chairman of the Globus Medical board, will serve as chairman of the combined company's board; Scavilla will serve as the combined company's CEO and as a board member; Globus CFO Keith Pfeil will serve as CFO, and Barry will support integration planning of the combined company.
Bigger isn't always better in the spine market
History suggests that bigger isn't always better in the spine market, which is full of deals that have not been as beneficial as the companies involved had hoped.
"While [Globus management] noted limited U.S. geographic sales overlap that would result in revenue dissynergies, the history of spine transactions has been challenging to preserve sales force stability," Zimmerman wrote. "While we sound skeptical as we write this, we acknowledge that there are clear benefits to scale in the spine market, and [Globus] and [NuVasive] have historically been the most innovative companies in the space for many years, but closing the gap, from a profitability perspective ... will be a challenge."
For better or for worse, bigger does seem to be the current trend in the spine market. In October, Orthofix and SeaSpine announced plans to merge. That all-stock merger of equals created a new company that is expected to achieve $1 billion in revenue by the end of 2025.
Globus and NuVasive said that both leadership teams will be actively involved in integration planning. Integration efforts will be focused on ensuring continued sales and innovation execution, retaining critical talent, and delivering on growth and cost synergies, according to the companies.
The companies also noted the following strategic and financial benefits of the merger:
Complementary global scale and expanded commercial reach. The transaction accelerates each company's globalization strategy to target the $50 billion musculoskeletal market, which includes spine, orthopedics, enabling technology, power tools, biologics, and more. Together, Globus and NuVasive will have a presence in more than 50 countries with more than 5,000 employees. The new organization's larger commercial sales organization will enable it to further penetrate existing and future markets.

Comprehensive and innovative portfolio in spine market and orthopedics. The transaction pairs Globus Medical's and NuVasive's complementary spine and orthopedic solutions and enabling technologies to create one of the most comprehensive, innovative offerings in the industry.

Continued commitment to product development and surgeon education. Globus and NuVasive both have strong records of developing technology that solves unmet clinical needs for the treatment of musculoskeletal disorders. Globus will continue to prioritize collaboration with healthcare professionals to develop these ground-breaking products and solutions to treat the full continuum of care from planning to execution to postoperative data.

Expands operational capabilities. The company will leverage operational capabilities to further unlock manufacturing capacity and asset utilization to support the commercial organization. Globus and NuVasive will benefit from their respective operational advantages — including Globus Medical's strong, in-house manufacturing capacity, and NuVasive's global distribution networks.

Compelling upside revenue potential. The combined company expects to serve more surgeon customers with more solutions in more geographies around the world, creating compelling growth opportunities over the long-term.

Strong financial profile and value creation opportunity. The combined companies have strong track records of delivering above-market net sales growth, through their innovation and commercial channels. The company will leverage Globus Medical's financial rigor and discipline as it aims to deliver a mid-30-percent EBITDA profile over the next three years, which includes roughly $170 million in identified cost synergies.
Sign up for the QMED & MD+DI Daily newsletter.
You May Also Like
---