How Will the COVID-19 Pandemic Impact Medtech Careers?
How Will the COVID-19 Pandemic Impact Medtech Careers?
Medtech recruiters and career experts share their perspectives on the path ahead.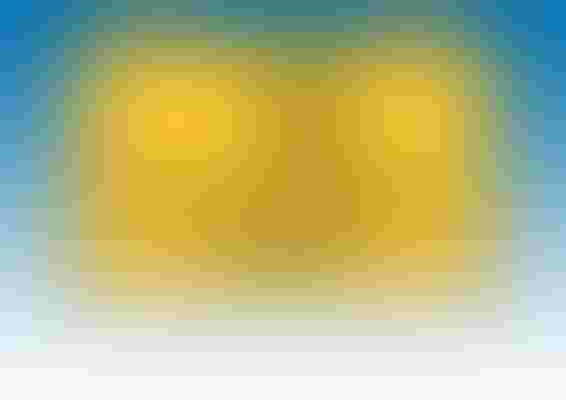 Image by Gerd Altmann from Pixabay
The medical device industry has traditionally provided stable careers for engineers and other professionals, with many working in it for decades, sometimes at the same company. 
But could the COVID-19 pandemic overturn such stability? Medtech has already experienced employee furloughs, delayed trials, paused demand for elective procedures, cancelled deals, and even closures. At the same time, the industry has also seen increased market opportunities from skyrocketing demand for PPE, diagnostics, telemedicine and remote patient care and monitoring, and other products. What could this all possibly mean for medical device professionals looking for—or trying to maintain—promising medtech careers? With stay-at-home recommendations still evolving, what will the return to normal look like?
MD+DI reached out to several medtech recruiters and career experts for their outlook on the path ahead.
COVID-19 Pandemic's Impact on Medtech
"When we were in the midst of shutdowns and the stoppage of nonemergency procedures, a large percentage of companies froze hiring," Michael Travis, Principal, Travis & Company Inc., told MD+DI. Travis primarily focuses on recruiting at the executive level. "A smaller percentage of companies increased hiring because the pandemic upped demand for their products."
Given such varying impact on industry sectors, "the pain is wildly uneven," said Travis. "Companies that make products for non-emergency procedures saw huge declines in revenue. And others, especially those who have anything that's essential for treating COVID-19, are thriving. In recent weeks there have been signs of recovery, and if we're lucky this will normalize in the coming months, so it should be temporary. I'd advise employees at companies that are suffering due to short-term shutdowns on elective procedures to sit tight until the smoke clears. They should also be opportunistic and listen when presented with new opportunities.
"For healthy companies, the crisis presents a great opportunity to upgrade their executive teams," he continued. "The labor market is more favorable to employers than it's been in years. Companies can hire talent that wasn't available just a few months ago."
One thing is for sure—the pandemic has impacted the medical device industry like nothing before. "Even in the great recession, orthopedics companies were able to generate revenues—surgeries still happened," explained Brian Cole, founder and managing partner of MedTech Executive Search Inc., a boutique search firm dedicated to the medical device industry. Since the shutdown, orthopedic and aesthetic sectors seem to have been the ones suffering the most, he said. "Even trauma procedures are down," he said.
"In general, new jobs are on hold, and some people are furloughed, with some notable exceptions," said Phil Nachman, founder of Nachman BioMedical, a biomedical search and placement firm. "The current situation is an aberration. I continue to think of the medical device industry as a safe haven because it rarely gyrates and is fairly steady, never with a huge drop off and there is always technology being developed." (Nachman will be speaking in the August 6 BIOMEDevice Digital Express webinar on navigating changes in the medical device job market.)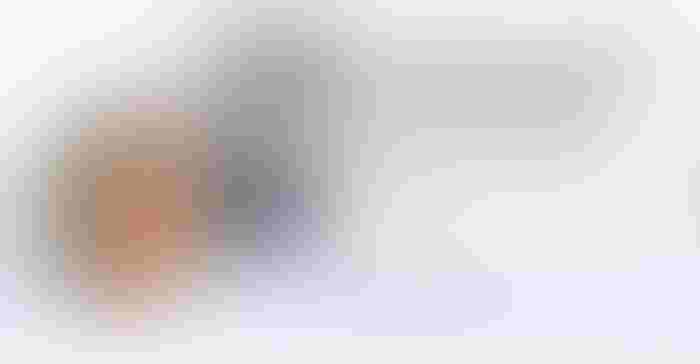 Background image credit by sittinan – Adobe Stock
Joe McClung, president and COO of Floodgate Medical, said that he "hasn't seen one company unscathed."
However, while Cole called the short-term impact to these markets "painful," he cautioned against the assumption that the long term will bring about huge shifts in product demand. For certain medical supplies urgently needed during the pandemic such as masks, he calls it a "short-term bump." 
"It has been a commodity market," he added. "I don't see how it lasts much longer than a year, even masks." He does, however, see opportunities for companies with "a better mousetrap or a less-expensive one."  
Theoretically, "ortho companies will make up revenue," Cole said. And "surgeons will be working long hours to get through their backlogs. It doesn't mean, though, that patients will be ready or the anesthesiologists will be willing to work those longer hours."
A resumption of procedures "won't go from 0 to 100 mph," he added. "Patients could still be reluctant. But it will slowly happen."
The crisis may have also revealed existing cracks in some companies' foundations. "The real losers are companies that were unstable going into the COVID-19 crisis. Companies that need to raise money and those with weak balance sheets are in big trouble," said Travis. "Many, maybe even most of them will go under. People who work at those companies should aggressively explore other opportunities.
"As for the long term, it's too early to know what the impact will be. It depends on how quickly the economy and the industry recover. Right now, projections are all over the map," continued Travis.
Development-Stage Companies and Beyond Still Moving Along
"For companies mostly in development mode or those not quite commercial, as long as they have funding, it [has been] business as usual, with distancing," said Cole. "They are not producing revenues, so the shutdown did not materially affect them."
McClung from Floodgate said that "R&D is usually looking two years down the line, with the exception being the companies that are underfunded and can't continue to resource at reduced revenue levels."
"If you have products in the medical device side in development, you don't want to stop," said Jan Hudson of Surf Search Inc., a recruiting firm specializing in healthcare, medical devices, pharmaceutical, and biotech positions throughout the United States. 
The slowdown may have also given companies in research and development mode more opportunity for that development. With fewer medical procedures being performed, "key opinion leaders such as surgeons are more accessible," Cole explained. Companies seeking their input on medtech projects "could get ahead."
For those companies just beginning commercialization, many of them have recently hired sales teams, so these companies need to get to market and generate revenues," added Cole.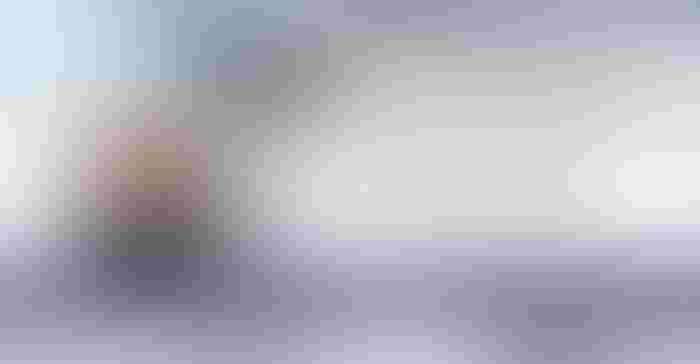 Companies Seeking M&A or Venture Capital or Government Funding 
Companies "with venture capital funding could continue to hire," said Nachman.
However, the COVID-19 pandemic may have presented some challenges for future deals. "M&A ground to a halt because no one knows what anything is worth right now," said Travis. "I've seen many deals that were in process fall apart."
"As for VCs and PE investors, they tell me they've put a hold on new investing until they figure out how much cash they need for companies they already own," continued Travis. "Companies that need to raise money in the next few months are looking at a tough road."
And McClung from Floodgate said that "companies that are undercapitalized couldn't stomach 30 to 60 days burn without revenue."
Who May Be Hiring
The good news is that some companies have continued to hire.
"I have a few companies hiring," said Cole. "When they turn the water back on, they have a lot of revenue to make up." He added that "the hiring that we are seeing is not necessarily related to a particular sector—rather it is a combination of their financial strength, where they are at specifically with their commercialization efforts, and the necessity of the position being filled."
Added Hudson: "Half of our people are in a holding pattern, others are full speed ahead." She said that she and her team have made several placements in the last few weeks. "Of note, all placements were via Skype, with no in-person interviews."
Nachman points to a few product growth areas. "There is, of course, great interest in analytical instruments and consumables for diagnosing COVID-19," he says, indicating there could be opportunities for scientists and engineers. These companies may also see "federal funding as well as venture capital. I imagine it will ramp up tremendously specifically due to the pandemic."
Nachman also sees opportunity for technologies supporting pharmaceutical applications. ""There have been investments linked to drug discovery, and now there is likely to be more demand if the application is for COVID-19 vaccines and therapies," he said. And he calls combination products and drug-delivery products as well as orthopedic devices with biological components "growing areas." 
Hudson also sees opportunity in drug-delivery systems, particularly those involved in diabetes treatment or pain relief. "Anything delivering a product will grow at a tremendous rate," she said, pointing to implantable drug-delivery pumps. She also sees promise for companies involved in neurostimulation. 
Companies treating ruptured discs and degeneration continue to grow as the population continues to grow, Nachman says, but they "are very sensitive to revenue," and one such company he works with "has put hiring on hold. . . . Ultimately that will come back, I hope." 
And telemedicine may finally be on its way. "There had been resistance to telemedicine because of reimbursement issues and questions about its limitations, but it's now being shown to be effective and useful. Interest has been there, especially for elderly patients to minimize the need to go to the hospital," Nachman said.
AR/VR/MR/AI technologies are "very hot" right now, added Cole. "Telehealth, diagnostics, and IoT will begin to see higher adoption," he said.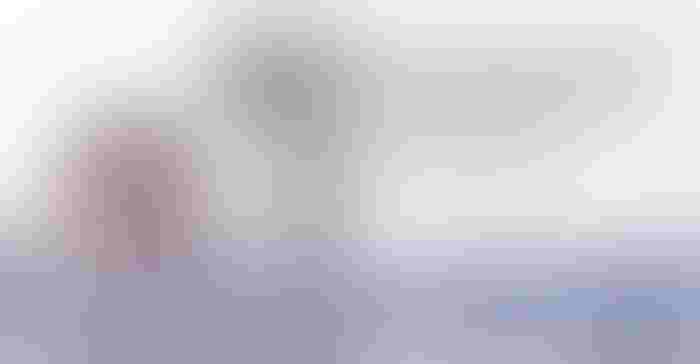 Background image by ASDF – AdobeStock
Who May Not Be Hiring
Nachman points to "makers of capital equipment aside from those that are COVID diagnostic related." Robotics could face some struggles, he suggested. And demand for any products used for elective procedures, whether capital goods, disposables, or consumables, is down, and therefore hiring in those areas is down, he said.
Added Cole: "Companies may still be reluctant to hire because some say it could happen again, a second wave. And I think several companies will be forced to liquidate."
Companies may also be doing more with less, said Cole, and they may "stay lean for a while. If we don't have a second wave or we find a vaccine, they'll feel more comfortable, and hiring will ramp up slowly."
Said Travis: "Until this crisis clears, there will be fewer opportunities. Young people who have only known a hot employment market are in for a rude awakening." 
Outlook for Engineers
"There will be opportunity, but it will be limited," said Cole. "Engineers are always in high demand. It could take them a few months to get hired, though. Lower-level engineers are more likely to find opportunities quicker. The problem will be with director-level positions and above, because a number of companies will close, so there will be fewer positions." 
Nachman anticipates "less demand for mechanical engineers than for software engineers," however, "as everything involves more and more software. Mechanical engineers aren't going out of style, but there are more hiring opportunities for software engineers." He points to the enormous amounts of data associated with wearables. "There are all sorts of interest in it," and therefore opportunities for software and algorithm engineers.
And there is "always demand for QA engineers and regulatory professionals—their stock has gone up, I know it has," added Nachman. "As regulations change, companies have to get up to speed."
Design engineers "should enhance their experience in CAD programs," recommended Hudson. She also advises engineers to "work through ASQ programs with CQE certification. If you are a quality engineer and don't have a CQE—now is the time."
And when applying for entry-level positions, "it is important to have degrees from accredited universities," she added.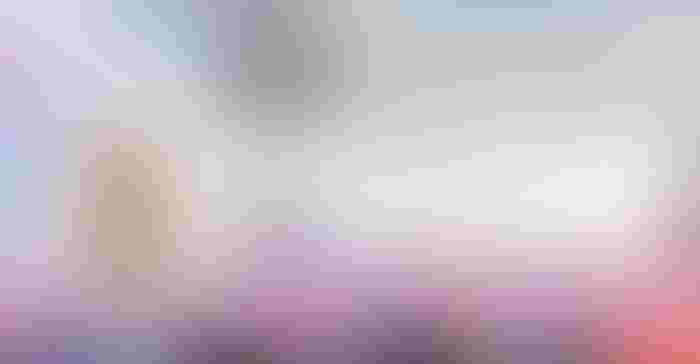 Background image by PRASERT - AdobeStock
Outlook for Project Managers
Nachman expects the job category of project or program managers to grow as well as that for systems engineers. These professionals are needed because they can manage "complex projects involving disparate disciplines that typically don't talk to each other," he said. Such skills are needed to keep projects on track, because "if part A isn't ready at the same time as part B, it could delay the whole project."  
Outlook for Directors
Directors will have to be "a little more aggressive" because there could be fewer jobs," Cole predicts. They also need to be a "visionary and leader rather than just a hands-on engineer," he said. "Startups do want hands-on leaders, while the larger companies don't necessarily."
He advises director-level job seekers to "tap into their own networks," acknowledging that "this is not always a comfortable thing for engineers to do. Engineers are often more introverted, but they are more analytical; I've seen them put Gantt charts together to make career decisions."
Outlook for Sales Professionals
"If I'm a sales representative, I'm nervous," said Cole. He believes the shutdown has been "a great opportunity for big companies and big hospitals to push sales people out of the OR or at least limit their presence there. Hospitals have been saying, 'let's pick a few medical device companies and be done with it.' And if there are contracts with hospitals in place, companies need fewer sales people." 
McClung, whose firm primarily works with professionals on the commercial side of the organization, from chief commercial officers to sales reps, acknowledges the crisis has impacted these professionals. "With the shutdown, people haven't been able to get into healthcare facilities, so their access has been impacted [and] this has accelerated changes such as telehealth, which had already been a trend but now is mainstream. There will be a halo of less access, but we're just not sure how much. The best companies are already offering educational webinars and other forms of digital engagement instead of lunches or dinners for key opinion leaders."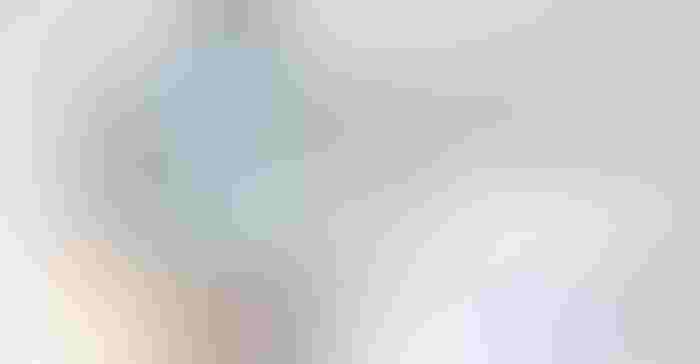 Image by Murrstock – AdobeStock
Could COVID-19 Change Needed Skills? 
"The pace of change in the last few months has been incredible. Above all, companies need employees who are nimble, work hard, and keep a positive attitude in the face of daunting circumstances and constant change," explained Travis.
In terms of whether the COVID-19 pandemic has escalated adoption of any technologies or technical skills, the obvious change is the ability to work remotely.
"Companies have been warming to remote work for the last decade," said Travis. "Then, all of a sudden, it was forced on everyone. Clients, even those who never liked the idea, tell me it's working pretty well. It will be interesting to see how attitudes to remote work change once we get back to normal."
Cole believes that medical device companies "may be more open to remote working. Now that we have been forced to do this, we may have found it to be more tolerable."
Said Hudson: "People are getting a lot of work done remotely. Collaboration is a thing—but do employees need to be in offices five days a week? I think a lot of work can be done remotely. You do have an issue with firewalls for sensitive information, but people have been figuring it out. CAD etc. are all done online anyway. There is some hands-on prototyping, but there are ways to make it work."
The crisis may be an unwelcome opportunity in developing job-seeking skills. "A lot of professionals haven't looked for a job in 20 years," said McClung, "so we are providing that educational support. They need to train themselves in how to search for a job. Our mission is to help great people find great companies. This is a challenge in the best of times, and now there are more great people on the market than in the last 8 to 10 years."
Job seekers "have to stand out in a crowded field, and they have to develop a value proposition better than everyone else," he continued. They need to "be proactive and have conversations with people who may not be hiring now but may be in the future." And for experienced professionals, "they have to think of themselves as a product that has been built over the years. What are their value propositions that make them different? Make sure it is visible, both digitally and on their resumes."
Added Hudson: "Right away you need a robust profile on LinkedIn. Spruce up your resume and post it to LinkedIn along with your email address. The more active you are on LinkedIn, the more you will come up."
Developing a Game Plan for Medtech Careers
"If you've got a good job, keep your nose to the grindstone and focus on doing great work," said Travis. "If you have to look for something new, start by calling everyone you know. Connections always matter, but they matter more than ever in a tough market."
Added Nachman: "Sit tight, more than anything. Or go into growth areas, such as systems engineering."
McClung said while some companies "have had their employees sitting on their hands, most have been training teams to be prepared for getting back, and some are using this time to find the type of impactful talent that is seldom on the market."
When it comes to finding a new job, Cole said that "when these guys call me, I tell them to find a sector they are passionate about. I say, 'if you love spine, stay in spine.' I say stick with the sector in which you have experience in order to develop into an expert within that sector. Hiring managers want professionals with specific sector experience. Jumping from sector to sector ultimately makes you a generalist. Your value to a company is much more significant as an expert. If a company is looking for a 6-year spine guy, they won't hire just anyone. There could be an opportunity going to another sector, but the value you bring is not as strong as the professional with more experience in that sector."
And Cole said it's important to consider the region. "My job is to make sure I put people in a company where they would stay long term—I have to figure out what motivates them."
Job seekers need to "think like a hiring manager," he adds. These managers "want employees to jump in and hit the ground running."
For employees that need to "recreate themselves," Hudson pointed out the rise of data-driven positions in biostatistics and data science. "A lot of the recent new hires we have helped have data-driven jobs," she said. And "we are working on four different data scientist positions." She offered the following application as an example of a data-focused role. "An inhaler in clinical trials may be gathering data, and that data is sent to the company and physician and then needs to be translated and sorted. This will just get hotter."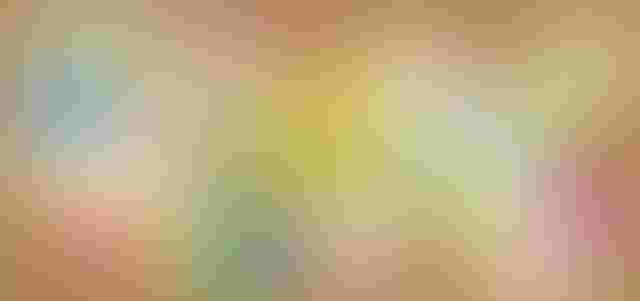 Recovery
"Every time the economy has had a rough time, innovation has solved issues," says Cole. "There have to be some winners." 
As mentioned earlier, remote work would be one winner.  "One thing we've all learned is that we can work from home," said Nachman. "Things that don't require a lab can be done from home. Zoom and all its equivalents are booming. Managers used to doubt whether teams were working, but that's changing.
"The net result could be less demand for office space—and that could have an effect on real estate," he said.
Hudson tells job seekers to "just don't panic—take a deep breath and evaluate how you could be more marketable. Be pragmatic and not reactionary."
The healthcare system could see some changes that may change who medical device companies serve. Ambulatory surgery centers, for instance, will grow, said Cole. "Surgery centers have gotten big—it will be interesting to see how big they will grow. The smaller environment may feel more comfortable for patients," he said.
And there may be room for optimism in terms of business. "Most companies are still exceeding their post-COVID revenue projections, which is great news," continued Cole. "Very little travel occurring and not incurring those additional expenses helps somewhat offset the reduced revenues. Companies continue to be cautious but optimistic. The reality is that most of the postponed surgeries are deferrable surgeries and can only be postponed for a period of time. Deferrable is not the same as elective. Elective surgery theoretically never has to happen, whereas deferrable suggests that it could be postponed but still needing to be performed in the future."
Concluded McClung: "We have started to see the market improve as patients return for elective procedures. However, this emergence of COVID in certain areas of the country could stall that recovery."
Sign up for the QMED & MD+DI Daily newsletter.
You May Also Like
---