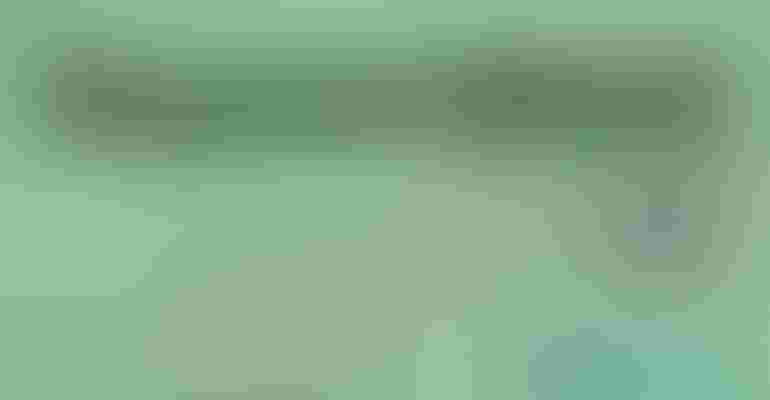 Graphic by Amanda Pedersen
Theranos is back in the news this week as jury selection began for the upcoming fraud trial of the now-defunct company's founder Elizabeth Holmes. For MD+DI's coverage on the upcoming trial and a colorful look back at the company's rise and fall and the larger-than-life Holmes, click here.
This story and the accompanying graphic focuses on the astonishing valuation history of the company. Yes, we packed quite a bit of information into one relatively small graphic, but we hope it provides you with an interesting visual of the financial aspect of the Theranos story. Below is a more detailed run-down of the developments noted on the graphic.
Funding history of Theranos
June 15, 2004: Theranos raised $500,000 in seed funding from Threshold, bringing the company's valuation to about $30 million, according to Investopedia
Feb. 11, 2005: The company raised $5.8 million in a Series A round from Rupert Murdoch
Feb. 21, 2006: The company raised $9.1 million in a Series B round from ATA Ventures
Nov. 17, 2006: The company raised $28.5 million in a Series C from ATA Ventures and 3 other investors
2007: Theranos was valued at $197 million after additional early-round funding, according to Investopedia
July 8, 2010: Theranos raised $45 million in a Series Unknown round, bringing its valuation to $1 billion, according to Investopedia
Sept. 9, 2013: The company raised $50 million in a funding round from Walgreens
Feb. 1, 2014: Theranos raised $198.9 million in private equity, bringing its valuation to nearly $9 billion, according to Investopedia
March 1, 2015: The company raised $348.5 million in private equity from from B.J. Cassin and 7 other investors
July 2, 2015: FDA cleared Theranos' finger stick and venous blood test for herpes simplex virus-1
October 2015: The Wall Street Journal (WSJ) published a scathing investigative report that in many ways, looking back, signals the beginning of the end for the company that was once a widely-celebrated unicorn. Following the WSJ report, Theranos came under scruitny by both FDA and the Centers for Medicare and Medicaid Services, and Walgreens cut ties with the company.
Dec. 23, 2017: Theranos received $100 million in debt financing led by Fortress Investment Group.
Debt Financing. That was the last known funding round for the company.
September 2018: Theranos ceased operations
Sign up for the QMED & MD+DI Daily newsletter.
You May Also Like
---