Elizabeth Holmes's Federal Trial Kicks into High Gear with Jury Selection
Elizabeth Holmes's Federal Trial Kicks into High Gear with Jury Selection
After numerous delays, the fraud trial of the former CEO of the now-defunct Theranos begins with jury selection. Opening statements for the trial are set for Sept. 8th.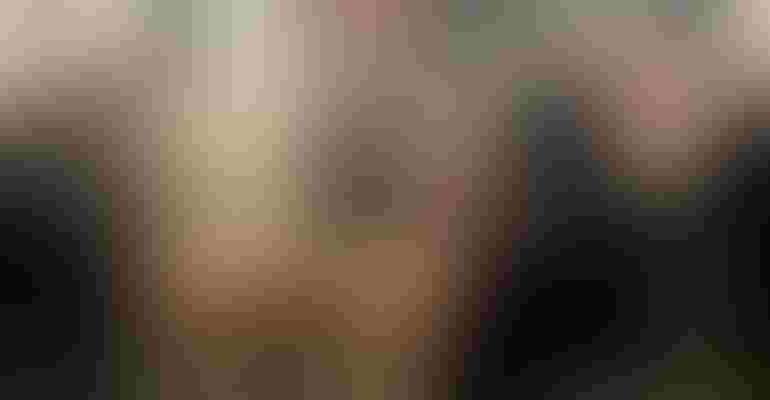 Jury selection for the fraud trial of Elizabeth Holmes, former Theranos CEO, began earlier this week, signaling the beginning of the final chapter of one of medtech's biggest scandals in recent history.
Holmes was indicted in 2018, on multiple federal fraud and conspiracy charges over allegations she knowingly misrepresented Theranos's technologies testing ability. The 37-year-old, who is the subject of podcasts, an upcoming documentary set to air on Hulu, and a potential movie, has pled not guilty to the charges. If she's convicted, she could face up to 20 years in prison.
The trial start date has been delayed a few times because of the pandemic and the birth of Holmes's child in July of this year, according to a CNBC report. 
On Tuesday there were about 39 juror candidates and 14 were excused for a wide variety of reasons, according to a report from CNN. About 46 new potential jurors came on Wednesday for questioning, CNN reported.
Holmes's attorney's could go with the defense that her ex-boyfriend and former Theranos President and COO, Ramesh "Sunny" Balwani, emotionally and sexually abused her, which could have impaired her thinking at the time of the alleged crimes, according to a recent report from NPR.
Balwani is set to go on trial next year and is facing 10 counts of wire fraud and two counts of conspiracy to commit wire fraud.
Opening statements for Holmes's trial are set for September 8th.
The Rise and Fall of Elizabeth Holmes
The concept behind Theranos's test, Edison, was simple and ambitious. Holmes wanted to provide consumers access to cheap, fast, and high-quality diagnostic tests that used just a drop of blood from a fingerstick. At the time, she credited her fear of needlesticks as the inspiration behind Theranos's technology.
Holmes wasn't the typical entrepreneur. She was a larger-than-life figure who wore black turtlenecks, emulating her hero, the late Steve Jobs, and spoke with an unnatural baritone voice.
She was so committed to her vision that at the age of 19 she dropped out of Stanford University to work on the technology that would form the basis for Theranos.
And Holmes was able to drum up support for her vision.
She was able to form a board that included the likes of Sam Nunn, a former U.S. senator; James Mattis, a retired US Marine Corps general who went on to serve as President Donald Trump's secretary of defense; and Henry Kissinger, former U.S. secretary of state, to name a few.
Edison gained its first FDA clearance, which was for a herpes simplex virus test, in 2015. Holmes made MDDI's list of Medtech Billionaire's that same year.
Her star was bright, and Theranos had secured some significant partnerships including one with Walgreens that involved launching Edison testing centers in numerous locations.
There was only one problem – Theranos's Edison test didn't work. Executives from the company were overstating Edison's effectiveness.
Things began to unravel for Theranos in October 2015 after a Wall Street Journal exposé called into question the accuracy of Theranos's tests. The Centers for Medicare and Medicaid Services (CMS) found numerous deficiencies at Theranos's Newark, CA, lab, and CMS imposed sanctions on the company in July 2016.
Walgreens would eventually want to end the partnership with Theranos and sued the company for $140 million. However, the two reportedly came to an agreement that would have Theranos paying Walgreens less than $30 million.
Holmes's connections and mystique began to dry up, too. In August of 2016, she stepped down as an entrepreneurial ambassador for the Obama administration.
In the HBO Documentary, Inventor: Out for Blood in Silicon Valley, it was revealed that to compensate for Edison's ineffectiveness the company used testing technology from Siemens.
The company would hit rock bottom in 2018.
Holmes was charged with defrauding investors out of more than $700 million by the Securities Exchange Commission. To settle, Holmes agreed to a $500,000 fine, gave up her voting control of the company, reduced her equity stake significantly, and was blocked from being able to serve as an officer or director of a public company for 10 years.
In April of 2018, nearly all of Theranos's staff was let go. Theranos officially closed its doors in September of 2018. The company once worth $9 billion – distributed its remaining $5 million to creditors. Those who invested in the company were said to not have received anything. 
Sign up for the QMED & MD+DI Daily newsletter.
You May Also Like
---