The Double-Edged Sword of the Telemedicine Boom
The Double-Edged Sword of the Telemedicine Boom
The pandemic accelerated the adoption of telemedicine and remote-monitoring technologies by leaps and bounds. But there are some unintended consequences to be aware of as the telemedicine boom continues.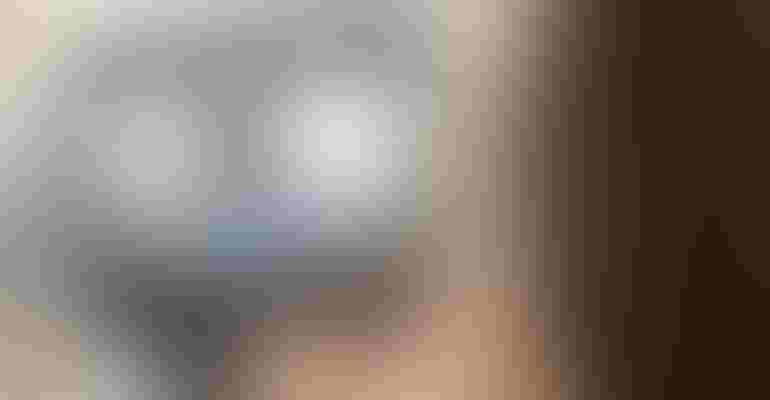 Image by fizkes - Adobe Stock
This might sound a bit crass, but from a financial opportunity and market perspective, COVID-19 was really good for telemedicine, and other sectors of the digital health industry.
Social distancing guidelines — along with emergency reimbursement changes and regulatory waivers — rocket-launched the adoption of telemedicine and remote-monitoring technologies. This boom has opened a significant number of market and investment opportunities and paved the way for some major improvements in patient care.
Many experts have said the pandemic simply super-charged a trend that was already on its way.
"The need for delivery of care in atypical locations has pre-existed COVID," said Ian Meredith, MD, global CMO and an executive vice president at Boston Scientific, during a summit in November, hosted by Veeva Systems. "With the aging of the population, and the rise of non-communicable diseases, it was becoming increasingly clear that the traditional models of healthcare delivery needed to change to adapt to this aging population with multiple non-communicable diseases. COVID has simply accelerated some of those changes that we knew were coming."
Mercom published a report in April that helps to put some recent statistics around digital health boom. These are just some of the key findings from the report:
Global venture capital funding came to a record $7.2 billion in 179 deals

The top-funded categories in Q1 2021 were: telemedicine, mHealth apps, analytics, clinical decision support, and wellness.

A total of 547 investors participated in funding deals in Q1 2021

Six digital health companies went public in Q1, raising a total of $1.1 billion

In Q1 2021, there were 63 M&A transactions involving digital health companies 
The chart below, courtesy of Mercom Capital Group, offers a good overview of what the VC funding trends were like on a quarterly basis, beginning with the first quarter of 2020 and ending with the first quarter of 2021.
According to a study the CDC published in October 2020 on telehealth trends during the emergence of the COVID-19 pandemic, policy changes and regulatory waivers from the Centers for Medicare & Medicaid Services implemented in March 2020 was a major driver of telemedicine adoption. The authors of the report also noted the provisions of the U.S. Coronavirus Aid, Relief, and Economic Security (CARES) Act as a factor in these trends.
"These emergency policies included improved provider payments for telehealth, allowance for providers to serve out-of-state patients, authorization for multiple types of providers to offer telehealth services, reduced or waived cost-sharing for patients, and permission for federally qualified health centers or rural health clinics to offer telehealth services. The waivers also allowed for virtual visits to be conducted from the patient's home, rather than in a healthcare setting," the authors of the CDC report wrote.
The benefits of telehealth and remote-monitoring technologies have been well-covered by MD+DI and even the mass media over the past 15 months. We'll get to those "pros" in a moment. But first, let's look at some of the lesser-reported unintended consequences to be aware of as adoption continues.
The "cons" of the telemedicine boom
The most concerning "con" of the rapid adoption of telehealth technologies is the digital divide in access to telemedicine services. The American Medical Association (AMA) recognized this concern earlier this week with policy approval intended to help ensure that minority communities, individuals residing in underserved rural and urban areas, older adults, and individuals with disabilities, can reap the benefits and promise of telehealth.
The Chicago, IL-based AMA noted that in 2019, 25 million people in the United States did not have internet access at home, and 14 million did not have equipment capable of playing video – essential for two-way audio-video telehealth – such as a smartphone or computer. Bandwidth issues serve as obstacles to accessing telehealth services even for patients with internet access at home. And for patients who have only a smartphone, two-way audio-video telehealth visits can be a challenge, the organization said.
The AMA also noted that a larger percentage of Black and Latinx people do not have internet access at home. And people living in rural areas are less likely to have internet access at home than those in urban areas, the organization pointed out.
"So many people have been stuck on the sidelines as telehealth has grown during the COVID-19 pandemic. We must make sure they are not left behind as telehealth moves forward. We must recognize that broadband internet access is a social determinant of health," said David Aizuss, MD, a member of the AMA board of trustees.
At the special meeting, physicians, residents, and medical students adopted policy to promote initiatives to strengthen digital literacy, emphasizing programs designed with and for historically minoritized and marginalized populations. The AMA said it believes that telehealth solution and service providers — in their design and implementation efforts — need to work directly with the populations their products are meant to help and serve. Culture, language, accessibility, and digital literacy must be considered when designing telehealth functionality and content, the AMA urged.
"It is essential for physicians to serve as leading partners in efforts to improve access to telehealth services in historically marginalized and minoritized communities. More of our patients used telehealth during the COVID-19 pandemic, and we should take advantage of this opportunity to ensure all our patients are able to benefit from being able to access and use telehealth services – regardless of their background or geographic location," Aizuss said.
The new AMA policy calls for expanding physician practice eligibility for programs that assist in the purchase of services and equipment to provide telehealth services. This would help strengthen the broadband infrastructure and increase the connected-device use among historically marginalized, minoritized, and underserved populations.
In addition, the policy recognizes that all healthcare stakeholders must be involved in the effort to make telehealth available to everyone. In partnership with diverse patient populations, hospitals, health systems, and health plans need to launch interventions aimed at improving telehealth access, including leading outreach campaigns. To spread the benefits of telemedicine, the AMA said it will support efforts to design telehealth solutions to accommodate those with difficulty accessing technology – including seniors, vision-impaired patients, and people with disabilities.
The take-home message of the new AMA policy is that the organization supports telehealth's potential to address longstanding health inequities, while recognizing the importance of baking equity-centric design and implementation into such initiatives.
The 'pros' of the telemedicine/digital health boom
WIRED published a story this week that also raised some interesting points on the pros and cons of remote-monitoring technologies. The article, written by Neil Singh, a primary care physician in Brighton, England, and a senior teaching fellow at Brighton and Sussex Medical School, shares a case study that Singh refers to as one of his "ghosts," a 7-year-old boy who died from complications of a viral infection of the gut. Singh writes about a remote-monitoring system that he says might have saved the young boy's life.
The system in question, which is designed to continually monitor and collect patient data, has recently gone wireless, Singh said. He noted that the technology is being tested on patients in a hospital in Birmingham, England, but it and similar remote systems might be used in patients' homes in the future.
Singh also acknowledges in his article that there are drawbacks of remote-monitoring technologies, including false alarms (which could lead to a 'crying wolf' scenario), and even the potential to, "uncouple patients from their health workers, allowing theoretically limitless distance between the two."
And while Singh did raise a question regarding the socioeconomic divide concern regarding access to remote-monitoring devices, a bigger takeaway from the article is that such technology might help to improve care for underserved communities. He uses Australia as an example, pointing out that one-third of Australians live in rural and remote areas.
Singh writes about a nonprofit called Integratedliving that provides telehealth monitoring of vital signs for older Aboriginal and Torres Strait Islander people. Participants record their own vital signs, and the data is then transmitted to an automated platform, which prioritizes readings for clinical review according to the degree of abnormality. A study of the project showed that not only was the program less costly than in-person care, but it also led to more timely and accurate diagnoses, Singh noted. Moreover, he wrote, most participants found using the system reassuring, and gained insights into their own health and how to manage it.
Another major advantage of the telemedicine boom, as a new study by Juniper Research suggests, is the potential healthcare savings. The Basingstoke, UK-based firm reported in May that telemedicine will save the healthcare industry $21 billion in costs by 2025, rising from $11 billion in 2021. This represents a growth rate of over 80% in the next four years. The researchers defined telemedicine as a concept involving the remote provision of healthcare services, and includes technologies such as teleconsultations, remote patient monitoring, and chatbots. Even this study cautioned, however, that savings would be restricted to developed nations where access to required devices and internet connectivity is prevalent. That means that more than 80% of savings will be attributable to North America and Europe by 2025, the authors note in the free whitepaper: The Doctor is Always In: How Teleconsultations Improve Patient Care.
Sign up for the QMED & MD+DI Daily newsletter.
You May Also Like
---