How COVID-19 Super-Charged Telemedicine
How COVID-19 Super-Charged Telemedicine
CMOs from leading medical device and diagnostics companies discuss the long-term impact that the pandemic will have on the delivery of healthcare, and the adoption of telemedicine.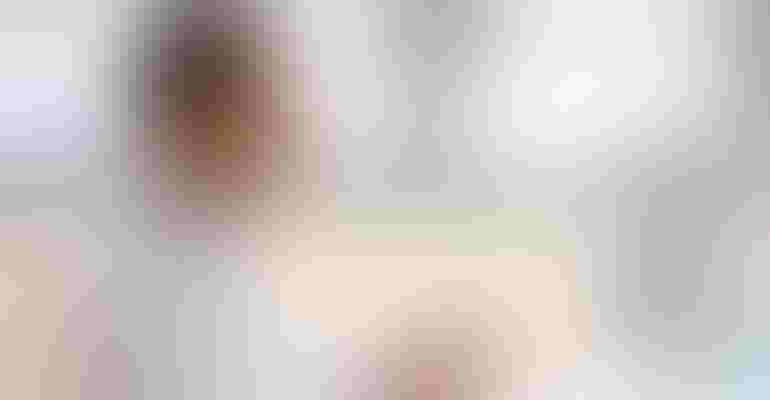 Image by JPC-PROD - Adobe Stock
Among the many lasting changes we can expect to see as a result of COVID-19 is the continued adoption of telemedicine as healthcare providers are shifting as much care as possible out of the clinics and into the home. That was one of the key takeaways of the recent Medical Device & Diagnostics Summit hosted by Veeva Systems.
said Phil Febbo, senior vice president and chief medical officer at Illumina, said he expects to see a continued focus of shifting as much care as possible out of the clinics and into the home.
"Before the pandemic we were seeing an evolution of care from hospital-based more towards clinic-based and there was a trend of bringing more of the care into the home to minimize burden, improve health, and the pandemic has super-charged that trend," said Phil Febbo, MD, senior vice president and chief medical officer (CMO) at Illumina, during the opening keynote of the virtual event. "...So I anticipate that the changes that we're seeing, and this embrace of virtual check-ups will continue."
Febbo said virtual check-ups are especially important for patients managing chronic conditions, both because of the need for uninterrupted care and because those patients typically fall into the higher risk categories for COVID-19.
Ian Meredith, MD, global CMO and an executive vice president at Boston Scientific, agreed.
"The need for delivery of care in atypical locations has pre-existed COVID," Meredith said. "With the aging of the population and the rise of non-communicable diseases, it was becoming increasingly clear that the traditional models of healthcare delivery needed to change to adapt to this aging population with multiple non-communicable diseases. COVID has simply accelerated some of those changes that we knew were coming.
Meredith also pointed out that more and more device-based surgical procedures are also shifting from in-patient hospital care to outpatient ambulatory surgical centers. The trend is creating an increased need for the industry to adapt how it supports surgical cases in virtual environments to better serve physicians and patients in remote areas by bringing in expert proctors virtually. The industry also needs to learn how best to use digital technologies appropriately to delivery meaningful education and training for physicians.
"Education and training face-to-face has different skill sets to those required to deliver successfully, meaningfully, and in a timely fashion using a virtual medium," he said.
Companies developing in-vitro diagnostics (IVDs) have learned a lot of big lessons during this pandemic, especially when it comes to balancing the importance of accuracy with the importance of turnaround time.
"When it comes to IVD development, particularly in the arena of infectious diseases, a dramatic change in paradigm we are seeing, and probably will be seeing in the future, is really ... transitioning from accuracy as a priority and going towards prioritizing turnaround time, time to results, and ease of use," said Davide Manissero, MD, CMO and head of medical affairs at Qiagen.
Manissero said the IVD industry is used to that prioritization shift to some extent in the context of sepsis, but now IVD companies are seeing it more clearly than ever before in the context of infection control. Accuracy has no meaning, he said, if the turnaround time on results is too slow.
Another opportunity for lasting change driven by the pandemic, as Febbo pointed out, is the increased development and adoption of liquid biopsy solutions to help manage disease and minimize the intensity of on-site screening, especially in oncology.
"We already saw increases in liquid biopsies in oncology, and other conditions will also see a shift to tests that you can do by blood sample rather than a check-up," Febbo said, citing noninvasive prenatal testing as an example of how liquid biopsy is helping to reduce more invasive prenatal screening methods.
Not too late to participate
Veeva's first Medical Device & Diagnostics Summit Online brought together leaders and industry experts to share best practices, see the latest innovations, and connect in group discussions. The event featured four tracks in clinical, regulatory, quality, and diagnostics. The live event was Oct. 28-29, it's not too late to register for access to on-demand presentations, including the opening keynote, which was moderated by Johnson & Johnson CMO Jijo James, MD. The on-demand sessions can be viewed through Nov. 27. Access is complimentary for Veeva customers and other medical device and diagnostics professionals.
Sign up for the QMED & MD+DI Daily newsletter.
You May Also Like
---