Johnson & Johnson to Buy Abiomed for $16.6B
Johnson & Johnson to Buy Abiomed for $16.6B
Johnson & Johnson caught the market off guard Tuesday morning with the size of the deal, but analysts expect Abiomed to fit well within J&J's business and culture.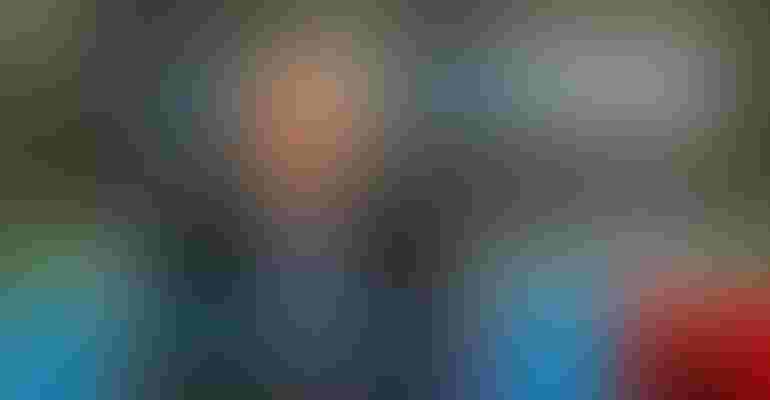 Image courtesy of Laura Cavanaugh / UPI / Alamy Stock Photo
Johnson & Johnson just revved up its M&A engine in a big way.
The New Brunswick, NJ-based company plans to acquire Abiomed in a deal valued at about $16.6 billion ($380 a share), which includes cash acquired. Abiomed shareholders will also receive a non-tradeable contingent value right to receive up to $35 a share in cash if certain commercial and clinical milestones (noted below) are achieved. The deal price is a 50% premium to Monday's closing stock price.
Abiomed shares skyrocketed on the news, jumping 50.35% to $126.92 in premarket trading, as of publication time.
Abiomed currently has a monopoly in mechanical circulatory support, an extensive pipeline, and an 18-year track record of profitable growth. The company operates in one of the fastest growing medtech segments with significant expansion opportunities in indication, geography, and product.
"The size and the target of this deal catches us off-guard," Marie Thibault, a medtech analyst at BTIG, wrote in a report shortly after the deal was announced early Tuesday morning. "However, we do think [Abiomed] is a high-quality target and fits [Johnson & Johnson's] businesses and company culture well."
Thibault has followed Abiomed for more than a decade, and she noted the management team's commitment to patients and "unflaggable commitment to growing a new therapy area" makes Impella an ideal device platform for Johnson & Johnson to scale further. Abiomed acquired Impella in 2005. Thibault also wrote that Abiomed should fit into Johnson & Johnson's cardiovascular portfolio alongside the Biosense Webster electrophysiology business.
"The addition of Abiomed is an important step in the execution of our strategic priorities and our vision for the new Johnson & Johnson focused on pharmaceutical and medtech," said Joaquin Duato, CEO at Johnson & Johnson. "We have committed to enhancing our position in medtech by entering high-growth segments. The addition of Abiomed provides a strategic platform to advance breakthrough treatments in cardiovascular disease and helps more patients around the world while driving value for our shareholders."
Abiomed's Impella heart pumps are considered a breakthrough technology with FDA approvals for patients with severe coronary artery disease requiring high-risk percutaneous coronary intervention (PCI), treatment of acute mycardial infarction cardiogenic shock, or right heart failure.
"We are pleased to have reached an agreement that reflects the remarkable value Abiomed created with our revolutionary Impella heart pump platform and promising pipeline," said Michael R. Minogue, Abiomed's chairman, president, and CEO. "This transaction partners us with an organization that shares our patients-first mindset and creates immediate value for our patients, customers, employees and shareholders. It will enable us to leverage Johnson & Johnson's global scale, commercial strength and clinical expertise to accelerate our mission of making heart recovery the global standard of care."
Johnson & Johnson expects to finance the acquisition with cash on hand and short-term financing.
After the deal closes, Abiomed will operate as a standalone business within Johnson & Johnson MedTech, becoming one of 12 medtech priority platforms as defined by annual sales of at least $1 billion each, the company noted.
Johnson & Johnson has agreed to the following milestone conditions:
$17.50 a share, payable if net sales for Abiomed products exceeds $3.7 billion during Johnson & Johnson's fiscal second quarter of 2027 through fiscal first quarter of 2028, or if this threshold is not met during this period and is subsequently met during any rolling four quarter period up to the end of Johnson & Johnson's fiscal first quarter of 2029, $8.75 per share;

$7.50 a share payable upon FDA premarket application approval of the use of Impella products in STEMI patients without cardiogenic shock by January 1, 2028; and

$10 a share payable upon the first publication of a Class I recommendation for the use of Impella products in high-risk PCI or STEMI with or without cardiogenic shock within four years from their respective clinical endpoint publication dates, but in all cases no later than December 31, 2029.
Sign up for the QMED & MD+DI Daily newsletter.
You May Also Like
---