Celebrating the 2022 Medical Design Excellence Awards Winners & Finalists
Celebrating the 2022 Medical Design Excellence Awards Winners & Finalists
The medtech industry's premier awards program honors significant achievements in medical product design & engineering that improve the quality of healthcare delivery & accessibility.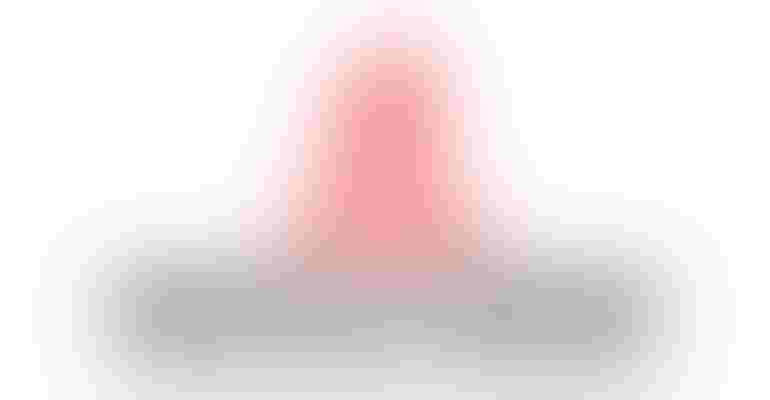 The Medical Design Excellence Awards (MDEAs), the medtech industry's premier awards program, organized by Informa Markets – Engineering, publisher of Medical Device + Diagnostic Industry (MD+DI), today announced the winners and finalists for the 2022 MDEA competition. This year, nearly 30 winners and finalists were announced in 10 product catgories on www.mddionline.com.
Since its inception in 1998, the MDEA program has honored significant achievements in medical product design and engineering that improve the quality of healthcare delivery and accessibility. More than just a beauty contest, the MDEAs convene an independent panel of esteemed jurors—made up of clinicians, engineers, and designers—to select up to six finalists, as well as Bronze, Silver, and Gold winners in each of the 10 product categories, along with overall Best-in-Show winner and Readers' Choice. The annual competition recognizes products that are moving the $450 billion medical device industry forward through life-saving innovations and remarkable technological advancements.
Entries are scored based on five criteria: design and engineering innovations, user-related innovations, benefits to overall healthcare, benefits to patients, and differentiation in the market.
"This year's entrants were amazing; each playing a significant role in changing the direction of the industry and bringing viable new innovations that overcome today's most pressing challenges in the healthcare field," said Daphne Allen, editor of MD+DI. "Congratulations to our winners and finalists who are shaping much-needed progress in a meaningful and impactful way."
The 2022 MDEA Winners are as follows:
Best in Show: HemoScreen (PixCell Medical)
MD+DI Readers' Choice: CT in a Box (GE Healthcare)
 
Cardiovascular Devices
Gold: TYRX Absorbable Antibacterial Envelope (Medtronic)
Silver (tie): HydroPICC and HydroMID (Access Vascular, Inc.), TELLTALE Electrosurgical Guidewire System (Transmural Systems)
Bronze: ASSURE Wearable Cardioverter Defibrillator System (Kestra Medical Technologies, Inc.)
Digital Health Products and Mobile Medical Apps
Gold: Minuteful Kidney Test (Healthy.io)
Silver: Oregon Capacity System (GE Healthcare)
Bronze (tie): Bigfoot Unity Diabetes Management Program (Bigfoot Biomedical), FreeStyle Libre 3 (Abbott)
ER and OR Tools, Equipment, and Supplies
Gold: MOLLI (MOLLI Surgical Inc.)
Silver (tie): Baxter EASYGRIP FLO41 (Baxter), Hugo Robotic-assisted Surgery System (Medtronic)
Bronze: TN-Advanced Tibial Nailing System (DePuy Synthes, the Orthopaedics Company of Johnson & Johnson)
Gastrointestinal and Genitourinary Devices
Gold: The iTind Procedure (Olympus Corporation)
Silver: CarePath (I-O Urology)
Bronze: EnteraLoc (Vonco Products, LLC)
Implant and Tissue-Replacement Products
Gold: ApiFix (OrthoPediatrics)
Silver: Leith Medical Patented Ankle Plating System (Leith Medical)
Bronze: KG2 Surge Interbody Flow-Thru System (Kleiner Device Labs/BAAT Medical)
Nonsurgical Hospital Supplies and Equipment
Gold: Rediroom — Instant Patient Isolation Room (GAMA Healthcare / Care Strategic)
Silver: Flusso TFI (McArthur Medical Sales Inc.)
Bronze: HydroPICC and HydroMID (Access Vascular, Inc.)
Over-the-Counter and Self-Care Devices
Gold: Quick Fold and C-Grip Canes Collection (Michael Graves Design)
Radiological, Imaging, and Electromechanical Devices
Gold: Imagio Breast Imaging System (Seno Medical)
Silver: Smart-C (Turner Imaging Systems)
Bronze (tie): AquaBeam Robotic System (PROCEPT BioRobotics Corporation), CT in a Box (GE Healthcare)
Rehabilitation and Assistive-Technology Products
Gold: INSIGHT System (Adapttech)
Silver: TrueLimb (Unlimited Tomorrow, Inc.)
Bronze: ArmMotus EMU (Fourier Intelligence)
Testing and Diagnostic Products and Systems
Gold: HemoScreen (PixCell Medical)
Silver: KneeKG (Emovi)
Bronze: ASP Device (ASP Health)
A complete list of finalists in the 2022 MDEA competition can be seen on MD+DI's website.
The MDEA program accepts entries worldwide from companies and individuals involved in the design, engineering, manufacture, or distribution of finished medical devices. The competition is open to finished medical devices, including instruments, machines, implants, in vitro reagents, mobile medical applications, or other related products that are intended for the diagnosis, cure, mitigation, treatment, or prevention of disease or other conditions in humans or animals.
To learn more about the MDEA program, visit www.mdeawards.com.
Sign up for the QMED & MD+DI Daily newsletter.
You May Also Like
---