Medtronic Isn't Ready to Throw in the Towel on Renal Denervation Just Yet
Medtronic Isn't Ready to Throw in the Towel on Renal Denervation Just Yet
Medtronic still seems confident about its renal denervation opportunity, but investors have "mostly given up," a medtech analyst observes.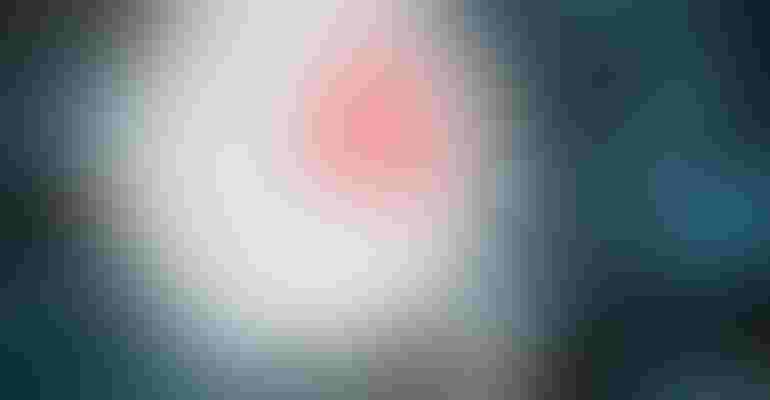 Image courtesy of Yuriy Klochan / Alamy Stock Photo
Investors may have given up on renal denervation, but we're not going to see Medtronic throwing in the towel on the opportunity any time soon.
Renal denervation is a catheter-based procedure designed to treat resistant hypertension (high blood pressure that remains uncontrolled even with medication) by using radiofrequency or ultrasound ablation on nerves in the wall of the renal artery.
The Dublin, Ireland-based company's goal was to present data from the ongoing SPYRAL HTN-ON MED clinical study of its Symplicity Renal Denervation System at the 2021 Transcatheter Cardiovascular Therapeutics Conference (TCT), but that presentation hinged on an interim look at the data by an independent monitoring board. If the board had determined that the primary endpoint had achieved statistical significance, the trial investigators would have been in position to present the data at TCT last November.
Medtronic previously noted in a regulatory filing with the U.S. Securities Exchange Commission that if the primary endpoint had achieved statistical significance at the time of that interim data analysis in late October, the company would have closed enrollment on the renal denervation study early. As it turned out, however, the monitoring board found the interim data to be inconclusive with regards to the primary endpoint, so enrollment is ongoing until the full, predefined sample size of 260 patients is reached.
To put this news in the proper perspective, we have to look back at 2014 when Medtronic's earlier high-profile renal denervation trial failed in being able to lower blood pressure in patients with resistant hypertension six months after the procedure. Soon after that news broke and well before its merger with Medtronic, Covidien too pulled the plug on its OneShot renal denervation program citing slow market growth in Europe.
Just when most in the industry had all but given up on the idea of renal denervation as a treatment for resistant hypertension, Medtronic launched a new renal denervation program involving two studies of its Symplicity Spyral catheter and Symplicity G3 radiofrequency generator. That news was encouraging because the first trial had been conducted using a first-generation single-electrode catheter, whereas Medtronic's Spyral device has multiple electrodes to provide mild electronic pulses to nerves in the wall of the renal artery. Medtronic has since remained adamant that the underlying science behind renal denervation is strong and that there is a clear unmet need for people with uncontrolled hypertension.
"After interim data from SPYRAL ON MED trial proved inconclusive, we believe that investors have mostly given up on renal denervation (RDN)," Mike Matson, a medtech analyst at Needham & Co., wrote in a report earlier this week. "But [Medtronic] management, for its part, remains bullish on RDN and the full ON MED data is expected to be revealed in [the second half of calendar year 2022]."
Medtronic is, however, blinded to the data.
Why Matson is still optimistic about renal denervation
As Matson noted in his report, Medtronic's prior three sham-controlled studies (OFF MED pilot, ON MED pilot, and OFF MED pivotal) met their primary endpoints.
"And this is supplemented by sustained blood pressure reduction seen at up to three years after the procedure in the Global Symplicity Registry," Matson wrote. "We note that the blood pressure reductions seen in both the OFF MED pilot and OFF MED pivotal studies were very similar (-5.0 mm Hg difference in blood pressure between the [renal denervation] and control groups at three months in the pilot vs. -4.0 mm Hg in the pivotal) so we would expect to see similar differences between the ON MED Pilot and ON MED trials."
The analyst also noted that the ON MED pilot had an even larger difference compared to the OFF MED pilot at -7.4 mm Hg
"The trial might have missed at the interim look due to the use of intention-to-treat analysis (any deviations should be excluded in the per-protocol analysis) or due to an impact from COVID," Matson said.
According to Matson, Medtronic estimates that the renal denervation market could reach $500 million by 2026 and between $2 billion and $3 billion by 2030. Needham & Co. analysts have "arrived at similar numbers" and previously sized the market at $1.7 billion, he said.
If the full ON MED data for 260 patients meets the primary endpoint and Medtronic subsequently submits the data to FDA, the device could be on track for FDA approval in 2023, Matson said.
Sign up for the QMED & MD+DI Daily newsletter.
You May Also Like
---