Medtronic Attempts A Do-Over On Renal Denervation
Medtronic Attempts A Do-Over On Renal Denervation
Medtronic hits the reset button on its renal denervation program by launching two global studies to test its next-generation anti-hypertension therapy.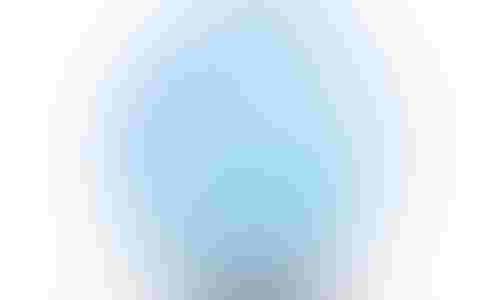 Some physicians believe renal denervation is pretty much history.
After all, back in January 2014, the biggest trial of renal denervation conducted by Medtronic failed spectacularly in being unable to lower blood pressure in patients with resistant hypertension six months following the procedure. Soon after that announcement and well before its merger with Medtronic, Covidien too pulled the plug on its OneShot renal denervation program citing slow market growth in Europe.
But Medtronic is not giving up that easily.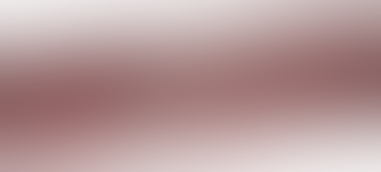 The next generation Symplicity Spyral Catheter from Medtronic
The Irish medical device maker announced Wednesday that it has begun the SPYRAL HTN global clinical trial prpgram using the Symplicity Spyral catheter and Symplicity G3 radiofrequency (RF) generator. The program will involve two studies and both have been designed such that it can address the problems encountered in the original Symplicity HTN-3 trial.
It's not surprising that Medtronic is launching two studies using a next-generation system. After Medtronic announced that the Symplicity HTN-3 trial had failed, St. Jude Medical's CEO, Daniel Starks had briefly speculated that "the trial was done with a first-generation technology" with a catheter having a single electrode doing the job of neurostimulation.
Compare that to the Spyral device that Medtronic is testing which has multiple electrodes to provide mild electronic pulses to the renal artery.
"Medtronic believes the underlying science behind renal denervation is strong and that there is a clear unmet need for people with uncontrolled hypertension. Therefore, we remain committed to exploring the clinical potential of renal denervation in this population," said Jason Weidman, vice president and general manager, Medtronic Coronary and Renal Denervation, within Medtronic's Coronary and Structural Heart business, in prepared remarks. "To get to this point, we've performed extensive analyses and conducted additional pre-clinical testing following the SYMPLICITY HTN-3 trial. We've also consulted with the FDA and reimbursement bodies, and partnered with renowned thought-leaders worldwide to develop this novel clinical trial protocol." 
It's important to note that neither of the two studies constitutes a pivotal trial, showing a deliberative, cautious approach. That's probably wise given how shocked the analyst community was when the pivotal trial of Symplicty HTN-3 failed given that they had all assumed the product would be approved based on great performance of the device in smaller studies before.
This time around the two studies will study the impact of renal denervation on patients who are currently taking anti-hypertension medication and patients who are off their medication. The studies will also enroll about 100 patients in 20 centers in the U.S. and abroad. Notably, the studies will evaluate renal denervation on patients with moderate- to high-risk hypertension instead of severe, drug-resistant hypertension.
Another difference is the number of medications that a patient enrolled in the second study that tests the therapy on patients currently taking medication. Whereas the failed trial had enrolled patients taking five drugs that control blood pressure, this time around, the trial will enroll patients who are on three drugs. Patients are also not required to be taking these drugs at their maximum dosage to qualify for enrollment.
"Studying patients both on and off medication in a less severe and more homogenous population than we saw in the SYMPLICITY HTN-3 trial is critical to gaining clarity on the true effect of this therapy," said Dr. Raymond Townsend, director of the hypertension program, University of Pennsylvania in prepared remarks. "By specifying medication classes and not requiring maximum tolerated doses, we can expect medication variability to be reduced, which will allow for a more controlled assessment of the impact of renal denervation in the presence of medication."
Based on the results of these two trials, Medtronic will determine the path to submitting a PMA submission to FDA and its equivalent agency in Japan.
Analysts have previously estimated the opportunity in renal denervation to be in the billions of dollars. 
Like Medtronic, St. Jude Medical also believes in the promise of the therapy. In September, the Minnesota medical technology company reported 12-month follow up data on patients who were treated with its multi-electrode catheter. part of it EnligHTN renal denervation system. The data shows that 78% of patients responded to the therapy.
Yet, the product is not doing well commercially in Europe and Australia where it launched in May 2012. The EnligHTN Renal Denervation System "continued to experience lower 2014 net sales ... compared to 2013 driven by expected overall market declines in the treatment of drug-resistant, uncontrolled hypertension," according to the company's 2014 annual report. 
Arundhati Parmar is senior editor at MD+DI. Reach her at [email protected] and on Twitter @aparmarbb 
[Featured Photo courtesy of iStockPhoto.com user Just_Human
 Product Image courtesy of Medtronic]
Sign up for the QMED & MD+DI Daily newsletter.
You May Also Like
---