Coloplast Expands Wound Care Offerings with Kerecis Acquisition
Coloplast Expands Wound Care Offerings with Kerecis Acquisition
The news comes as the advanced wound care market waits for CMS's proposed changes to reimbursement policies.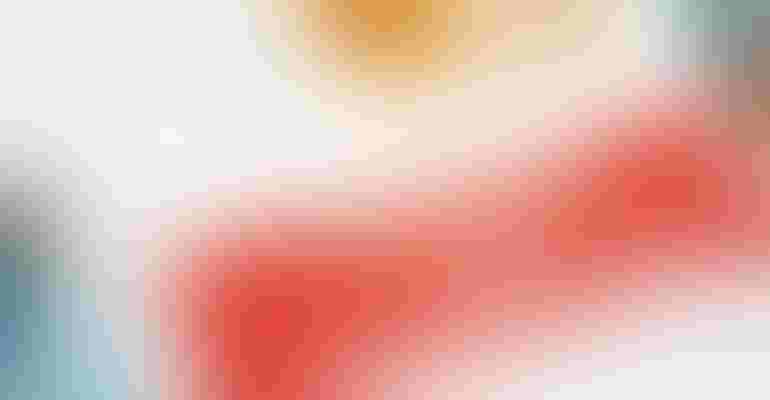 designer491 / iStock via Getty Images
Coloplast today announced an agreement to acquire Kerecis, an Icelandic wound care company, for up to $1.3 billion (around DKK 8.9 billion), attracted by the company's assumed growth potential in the United States biologics sector. Of note, Coloplast ranked 36 on MD+DI's 2023 "Top 100 Medical Device Companies" list.
Kerecis has developed patented technology to treat wounds and burns using intact fish skin. With minimal processing, the fish skin, according to Kerecis, has been clinically shown to be similar to human skin and can improve wound healing through cellular ingrowth. The technologies benefits, the company said, are backed by multiple peer reviewed articles, including publication in Military Medicine, Journal of Wound Care, and Medicina.
The acquisition transaction required Coloplast to pay Kerecis $1.2 billion of the $1.3 billion sales price upfront as a cash payment. For 2023, Kerecis expected ~5% of the US biologics market ($111 million) in sales, growing ~50% year-over-year. With the money moved during the transaction, the takeout compared to the company's 2023 would be ~11.7x FY23 sales. If one assumes Kerecis sees ~30% growth in 2024, this would equate to ~9x NTM (next twelve months) EV (enterprise value)/sales, according to BTIG's analysis on the acquisition.
"In short, this is a strong premium for the advanced wound care market and validates our belief that companies such as Organogenesis (ORGO, Buy, $10 PT), trading at Additionally, the acquisition comes at a strategic time for advanced wound care reimbursement. The Centers for Medicare and Medicaid Services (CMS) is expected to propose its changes to reimbursement within the advanced wound care market any day now, specifically focusing on treatment within the physician office setting. Last year, CMS announced several proposed changes to their policies for skin substitute products, which would include Kerecis' fish skin, to streamline the coding, billing, and payment rules, as well as establish consistency in how CMS codes and pays for the products across various settings. Additionally, the center proposed to replace the term "skin substitutes" with "wound care management" or "wound care management products" to more accurately describe the suite of products used.Based on the transactional information, Kerecis' assumed growth potential over the next 2 years, and the acquisitions strategic timing, BTIG analysts are expecting the acquisition will be positive for the advanced wound care market."Overall, the acquisition is a positive validation of the advanced wound care market," BTIG wrote.The news also comes at the tail end of a week of M&A in medtech after a relatively slow start to the year. ResMed announced yesterday it would acquire Somnoware, a specialist in sleep and respiratory care diagnostics software, continuing to capitalize on Philips massive recall woes.Also announcing acquisition news yesterday, Thermo Fisher reported it has entered into a definitive agreement to acquire CorEvitas from Audax Private Equity for $912.5 million in cash. The deal comes only two months after the company revealed it would close three facilities in San Diego and eliminate 230 positions.
Sign up for the QMED & MD+DI Daily newsletter.
You May Also Like
---