Visby Puts PCR Testing in the Palm of a Patients Hand
Visby Puts PCR Testing in the Palm of a Patients Hand
The San Jose, CA-based company raised $135 million in an over-subscribed series E round and will use some of the proceeds to bring its portable infectious disease test to the home setting.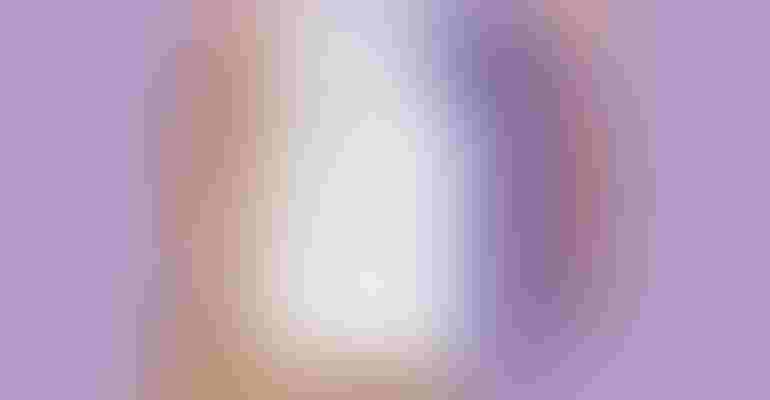 Inmage courtesy of Visby Medical
Visby Medical is taking the power of PCR testing and putting it in the palm of a patient's hand and the idea is resonating with investors.
Earlier this week, the San Jose, CA-based company said it expanded its oversubscribed Series E round to include an additional $35 million – bringing the financing to a total of $135 million.
The additional investment was led by Lightrock, who joined existing Series E investors including John Doerr, Cedars Sinai Medical Center, ND Capital, Artiman Ventures, Pitango Venture Capital, Blue Water Life Science Advisors, and J Ventures.
Visby Medical Founder and CEO Adam de la Zerda, PhD said the company's mission strikes a chord because it looks at changing how infectious diseases are diagnosed and treated.
"The fundamental thing we've been trying to solve in the last eight years is that in the world of infections, we tend to do things in the wrong direction," de la Zerda told MD+DI. "In medicine, we typically treat someone based on a diagnosis. For example, we first find out someone has cancer then we give them chemotherapy. You're never going to give someone chemo unless you know they have cancer, it would be insane to go the other way around. And yet, for the world of infections, that's exactly what we're doing. We are treating patients in the blind. There's even a [term] for it. It's called treating someone with a presumptive treatment."
He added that it's a $200 billion market that just works backwards.
To that end, the company developed the Visby Medical Sexual Health Click test. It is being used in U.S. CLIA-waived settings, such as Urgent Care and women's health clinics, to detect gonorrhea, chlamydia, and trichomonas via self-collected vaginal swabs and deliver results in less than 30 minutes, eliminating the need for presumptive treatment.
"What we've done is take a technology that takes the same instruments people are using the big laboratories, called PCR, and we've turned an instrument that is the size of a sofa that costs close to a million dollars, and we miniaturize it into something that can fit in the palm of my hands," he said. It's the world's smallest, fastest, and only single-use disposable PCR machine."
Plans eventually call for Visby to bring the test to the home setting. The company's series E will help it reach that goal by helping fund clinical trials. Proceeds will help the company continue its transition from the manual assembly of its tests to fully-automated manufacturing assembly.
"We're going to use this money from this round to really put more fuel behind us," de la Zerda said.
Sign up for the QMED & MD+DI Daily newsletter.
You May Also Like
---