Outsourcing Outlook on Testing 16276
Outsourcing Outlook on Testing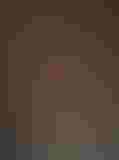 Stringent FDA, ISO, and European standards demand that OEMs thoroughly test their medical devices. From the development and prototype stage to final manufacturing, providers of outsource testing services can help to ensure the reliability of a range of products, including durable, implantable, and disposable devices and components.
To reduce the need for prototype testing, product developers are increasingly relying on the use of computer-aided engineering at the design stage. Capable of lowering R&D costs and providing engineers with insight into product performance and manufacturability, this testing approach measures material properties for use as inputs to computer simulation programs. Measuring material properties can help OEMs predict how a product designed with a given material will function in end-use applications.
At the manufacturing stage, testing services are important for ensuring that devices--including durable biomedical products--can function mechanically. Finite element analysis using materials' properties as inputs is performed to determine a product's structural integrity, long-term effects, and impact resistance. To serve the needs of OEMs, providers of testing services must also be able to measure materials' quasistatic, creep, and rate-dependent properties.
Manufacturers of implantable devices can turn to service providers to test and measure the properties of device materials in a fluid environment at body temperature. Apart from metals, many materials behave differently in warm, wet environments than under dry, room-temperature conditions. By performing tests in a 98°F saline cell, for example, testing service providers can mimic the body's in vivo environment and measure such physical properties as stiffness, strength, stress relaxation, and hyperelasticity.
Disposables must also be tested. To ensure that their products will perform properly at the point of care, OEMs should select testing service providers capable of ensuring that plastic and elastomer designs meet medical device standards and patient needs. Testing of these materials for use in injection molding and extrusion simulations can enhance manufacturability and result in products with enhanced dimensional fidelity as well. --Hubert Lobo, president, DatapointLabs, Ithaca, NY.
Nondestructive materials testing
Nondestructive testing of materials such as titanium alloys used in medical devices is performed by a company to measure such characteristics as elastic and damping properties. Testing of materials for medical device use is performed by means of a proprietary system that uses impulse excitation as described in ASTM E1876 and ASTM C1259 guidelines. Besides testing elastic properties such as Young's modulus, shear modulus, Poisson's ratio, sound velocity, and shear velocity, the service provider tests damping properties such as internal friction and Q-1. The company also tests materials at high temperatures and cryogenically low temperatures.
BuzzMac International LLC
Glendale, WI
www.buzzmac.com
 

Product, material, and package testing
Medical product, material, and package testing services are offered by a third-party testing company. Available services include shock, vibration, tensile-strength, leak, and validation testing of packages. The company also tests needles, luers, guidewires, and catheters, while checking products and packages for surface coefficient of friction, compression, peel adhesion, puncture and impact resistance, shear strength, tear strength, and flexural capabilities. In addition to testing medical parts and packaging materials, the service provider designs custom tests for a variety of products.
DDL Inc.
Eden Prairie, MN
www.testedandproven.com

Extractables and leachables characterization
Providing analytical, custom synthesis, and bioanalytical development services, a supplier helps clients develop and plan projects for characterizing, identifying, and quantifying the organic and inorganic extractables and leachables present in medical device components. Employing GC/MS, LC/MS, ICP-MS, and other analytical techniques, the service provider has expertise in FDA regulations and the ISO 10993 standard. Its portfolio supports early- to late-stage projects and includes analytical method development and validation, reference-standard characterization, impurity profiles, and contaminant studies. In addition, the company provides stability services and analytical support for formulations.
Cyanta Analytical Services
Maryland Heights, MO
www.cyanta.com




Compliance testing
An independent testing laboratory provides preliminary design testing for compliance and final compliance testing for electromagnetic compatibility and product safety. Offering testing and consulting services, the company supplements its testing services with problem solving and mitigation efforts intended to ensure that products meet applicable standards. Its program encompasses electronic or electric medical products that fall under U.S., Canadian, European, Chinese, or other regional regulatory requirements. The compliance service also supports early detection of potential design flaws through an early design-evaluation program that covers circuit boards, enclosures, displays, wireless and telecom interfaces, cabling, lighting, and laser evaluations.
D.L.S. Electronic Systems Inc.
Wheeling, IL
www.dlsemc.com



Materials testing
A service provider tests polymers, plastics, rubber, foam, metals, and other materials for properties relevant to biomedical product development and computer-aided engineering. The laboratory also supplies property measurements for materials used in durable, disposable, and in vivo biomedical product applications. Tests are performed to measure the impact resistance of orthopedic parts, the hyperelastic properties of eye-care products in saline, and the properties of materials used in hospital equipment. Using proprietary technology, the company measures materials for their suitability in injection molding, thermoforming, and blow molding applications, delivering analysis-ready material models for simulations. The ISO 17025-certified production-volume operation can deliver test results in an electronic and fully digital format.
DatapointLabs
Ithaca, NY
www.datapointlabs.com
 
Sign up for the QMED & MD+DI Daily newsletter.
You May Also Like
---