Medtech in a Minute: Mixed News for Breast Cancer Awareness Month
Medtech in a Minute: Mixed News for Breast Cancer Awareness Month
It was a busy news week in medtech. Here's what you need to know to bring you up to speed quickly.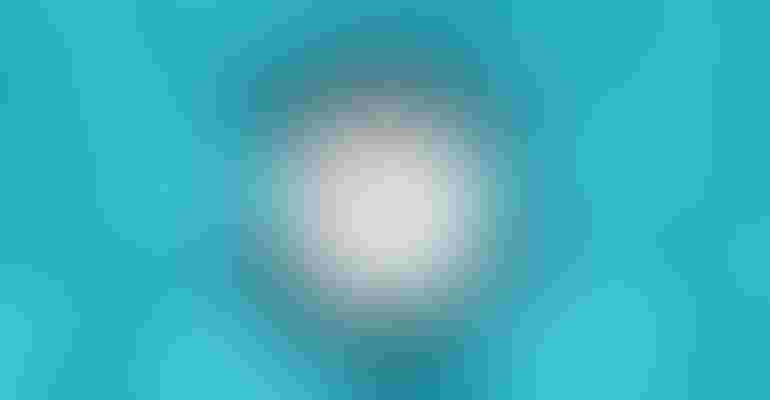 Graphic by Amanda Pedersen / MD+DI
Accuray shared good news at the American Society for Radiation Oncology annual meeting. A study published in Frontiers in Oncology found that early-stage breast cancer patients could experience significant improvements in survival if treated with accelerated partial breast irradiation (APBI) delivered using the Accuray CyberKnife robotic radiotherapy platform.
Accuray also appears to be more proactive in its marketing of its Radixact and CyberKnife systems against other radiation therapy systems, which could help the company face competitors such as Varian Medical Systems, acquired last year by Siemens Healthineers.
Integra LifeSciences's SurgiMend PRS Accellular Bovine Matrix (SurgiMend PRS ABDM) has been used in breast reconstruction for more than a decade under a FDA 510(k) clearance. However, an advisory panel on general and plastic surgery just voted against recommending FDA approval of SurgiMend for the specific indication of breast reconstruction. The company had submitted a PMA for the specific indication of soft tissue support in breast reconstruction surgery after mastectomy.
The advisory panel did not feel that the benefits of using the device for specific indication outweighed the risks. It's now up to FDA to decide SurgiMend's fate, which could have implications for patients, as the agency has not cleared or approved any surgical mesh device – whether synthetic, animal collagen derived, or human collagen derived – specifically indicated for breast reconstruction.
To help Integra Lifesciences through the next chapter will be new president and CEO Jan D. De Witte.
And in case you missed our last Medtech in a Minute report...
The development of — Ottava, a robotic-assisted surgical solution that Johnson & Johnson has been talking up for a while now — has been delayed by about two years. J&J said it has encountered technical development challenges and COVID-19 related disruptions, including supply chain constraints being experienced broadly across all industries. Last year, MD+DI interviewed Frederic Moll, MD about the new robot. Moll is credited with having pioneered the surgical robotics field. Ottava is expected to incorporate newer robotic technology as well as the integration of data capabilities intended to create a digital surgery ecosystem that will make hospitals and surgeons smarter, reduce variation in surgical outcomes, and improve patient outcomes.
In light of Medtronic's big robotics news last week (see below), Intuitive Surgical CEO Gary Guthart didn't seem to shy away from analyst questions about the changing competitive landscape during an earnings call this week. Guthart essentially said there are a number of claims being tossed around about what the newer robotic-assisted surgical systems can do, but no real evidence that he's seen so far. "I think evidence has to be generated to back up those claims. And so far, we don't see anything yet that looks like evidence, just a set of claims," he said.
Sign up for the QMED & MD+DI Daily newsletter.
You May Also Like
---