Sterilization Equipment
Sterilization Equipment

Sterilization Equipment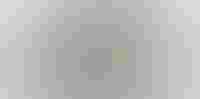 Radiation technology
Working closely with its customers, a company engineers radiation sterilization facilities to meet specific requirements. The company recently installed three irradiators offering high-volume processing. Two of the irradiators are pallet facilities that process large volumes of product and provide for minimal labor requirements. They are custom designed and feature advanced automated processing as well as on-line hydraulics and stainless-steel source passes for maximum operating time and durability. The third irradiator is based on the tote irradiator design concept and is engineered for high product throughput, high cobalt efficiency, and flexible product scheduling. MDS Nordion, 447 March Rd., Kanata, Ontario K2K 1X8, Canada.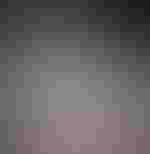 EtO gas monitoring system
An in-chamber EtO gas monitoring system is designed for the on-line measurement of the EtO concentration, relative humidity, and temperature inside the sterilization chamber during the complete conditioning and sterilization cycle. All parameters are measured by a single sensor, and a computerized evaluation of the results is provided. The intrinsically safe sensors can be placed at various desired locations within the chamber. APL Group International LLC, 862 McMeekin Pl., Lexington, KY 40502.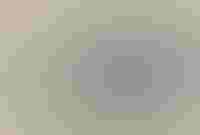 Sterilization system
An in-house medical device sterilization system can be integrated directly into the manufacturing process. The SureBeam system uses E-beam accelerator technology. It can sterilize individual devices at high volumes or process bulk products in their final packing cartons. The system also is small enough to fit into existing production facilities, and can be relocated to support changing production demands. Preengineered modules in the system include material-handling equipment, a self-contained shielding and safety system, and a control system. The manufacturer provides total support for the sterilizer, including installation, regulatory validation, operational procedures, and ongoing service. Titan Scan Systems, 3033 Science Park Rd., San Diego, CA 92121.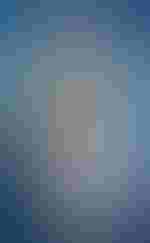 Vacuum system for autoclaves
A manufacturer has introduced a vacuum system for its autoclaves. The vacuum option provides pulsed pre- and postvacuum capabilities together with assisted drying as standard features. The system is programmed via a microprocessor following simple on-screen prompts. All eight autoclave cycles, which accommodate a variety of load types, will accept the vacuum parameters. To optimize performance, the steam generator in the electrically heated 200- and 315-L models has been upgraded to operate at 3.5 bar, and the heating power has been increased to 30 and 45 kW, respectively. LTE Scientific Ltd., Greenbridge Ln., Greenfield, Oldham OL3 7EN, England.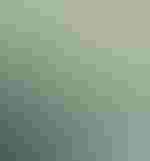 E-beam sterilizer
An electron-beam sterilization system is designed for in-line sterilization of medical products. The compact Minilac system occupies only 400 sq ft. In one factory application, the elapsed time between packaging the product, E-beam sterilization, and loading the product into shipping cartons was less than five minutes. The system may reduce costs by eliminating product handling between the production line and sterilizer, as well as eliminating added inventory expenses and transportation expenses associated with off-site sterilization. RPC Technologies, 21325 Cabot Blvd., Hayward, CA 94545.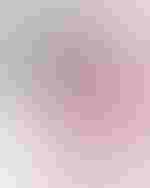 EtO systems
A company offers 100% EtO sterilization systems that employ gas-diffusion technology. This technique matches the unit dose of gas exactly to load size, maximizing validation accuracy and minimizing regulatory compliance costs. Available accessories to the Sterijet and EtOGas systems include monitors, gas-disposal systems, packaging and pouches, indicators, and instrument cleaners and lubricants. H.W. Andersen Products Inc., Health Science Park, 3202 Carolina Dr., Haw River, NC 27258.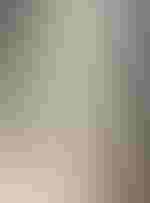 EtO sterilizers
A company designs and manufactures industrial-size, 100% EtO sterilizers. In-house welding, engineering, fabrication, and testing allow the company to maintain total quality control of its custom chambers from start to finish. Features such as its air-jacket heating system and Pro-Genesis 300 control system enhance performance and safety. In addition, the company offers a wide range of accessory equipment, feasibility studies and engineering services, postpurchase maintenance contracts, and system upgrades. Environmental Tectonics Corp., 125 James Way, Southampton, PA 18966.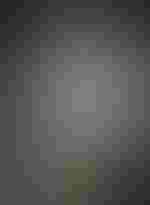 PLC-controlled sterilizers
Automatic, PLC-controlled 100% EtO sterilizers are designed for the low-volume medical device manufacturer. The Magnaflux sterilizers are available with chamber capacities of 200, 500, and 1000 L. The systems are designed in accordance with AAMI ST24, NFPA 560, and ISO 11135 standards. Gas supply inlets can be configured for use with disposable cartridges or stand-alone cylinders. Each sterilizer is equipped with a built-in steam generator that is used for dynamic steam conditioning of the product. Quetzal International Inc., Luxembourg Corporate Center, 414 Executive Dr., Langhorne, PA 19047.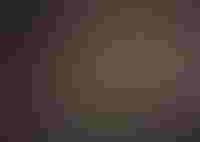 E-beam sterilization systems
Designed for in-house sterilization of medical products, an E-beam sterilizer is rated at 10 MeV and can be configured for maximum power between 15 and 35 kW. The compact Rhodotron TT100 is the smallest member of the Rhodotron family of E-beam accelerators. According to its manufacturer, a recent installation of the system for a medical device manufacturer demonstrated its advantages, particularly in ease of product handling and tracking combined with rapid processing. Ion Beam Applications, Chemin du Cyclotron 3, B-1348 Louvain-la-Neuv, Belgium.
 
Sign up for the QMED & MD+DI Daily newsletter.
You May Also Like
---