Physician: We Need A Bloomberg Terminal For Healthcare
Physician: We Need A Bloomberg Terminal For Healthcare
As we move toward an interoperable future, analytics tools need to be developed so that providers aren't overloaded raw data, says a physician, and an expert in medical informatics and clinical research.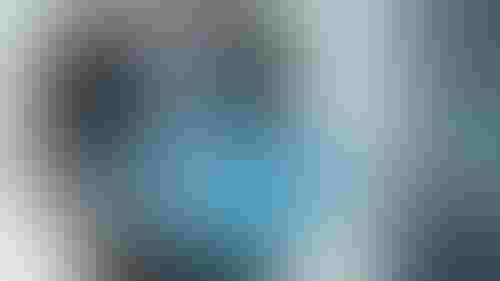 Data is not insight.
As efforts ramp up to get medical devices to talk to one another and information systems to communicate seamlessly in preparation for the glorious interoperable future ahead, one key capability is needed in earnest.
And that is the ability to analyze data and present relevant information to providers that supports proper clinical decisions.
"It is not enough to know one number. You need to know what is happening around that number," says Zia Agha, a practicing physician, and executive vice president of clinical research and medical informatics at the West Health Institute, a nonprofit, independent medical research organization. Agha will be delivering a talk on translating data to insight at the MEDevice San Diego Conference & Showcase, Sept. 11 at the San Diego Marriott & Marina. 
The need to gain insight from different data points is not unique to healthcare. Players in the financial stock market depend on their Bloomberg terminal to be able to act in real time and make decisions involving large sums of money. The Bloomberg terminal  not only provides data from stocks being publicly traded, but also brings together news feeds and data about competitors, other industries and economic data thus providing a fuller picture of a certain segment of the market.
In healthcare, there is no such box.
"We need a Bloomberg Terminal for Healthcare that tells us not only the person's blood glucose reading but that the person was admitted recently or a medication was changes or maybe he is on vacation," Agha declares. "It might be a lot of different information that informs you about your patient."
While an interoperable future may liberate data siloed in machines and information systems and allow easy flow, that data in raw form is useless. And indeed burdensome. In fact some physicians may worry that their liability would increase if they are not able to act based on the flood of data points coming at them. 
Agha, while acknowledging such concerns, believes that analytical tools and policies that will be formulated will provide clear guidelines for physicians.
"The idea here is not throw everything in its raw format on the poor doctor and poor nurse and say, "Make sense of it,'" he says. "We need to build analytic tools and algorithms. As the field of interoperability develops, we will have to come up with those solution sets, those policies and those regulations that help support it."
And those policies or regulations may provide clear pathways to say when a particular set of data points will be routed to the physician's inbox as opposed to letting algorithms dictate the next course of action, Agha explains.
Whatever the hurdles may be in achieving interoperability, Agha is convinced that is it key to the future that everyone in the healthcare is striving for: reduced costs and improved outcomes through better care coordination and population management.
But the advantages of interoperability don't end there.
"We have talked a lot about how interoperability is going to help us in providing care for people but I think interoperability will also help us in advancing medical research," Agha says.
Currently, data from patients lie scattered with many different provider organizations and it's very difficult for researchers, those doing secondary research from existing data and looking for long-term outcomes to get a complete view of a single patient. 
"One of the things that interoperability could also deliver is that you would have seamless data on every patient no matter where they went and got their care," he says. We then would create tremendous Big Data and big knowledge opportunities for doing comparative effectiveness research...and help to answer really important questions in healthcare. I think interoperability will completely change the way we do clinical research." 
[Photo Credit: iStockphoto.com user violetkaipa]  
-- By Arundhati Parmar, Senior Editor, MD+DI
[email protected]
Sign up for the QMED & MD+DI Daily newsletter.
You May Also Like
---