Bringing Intentionality & Defined Purpose to the Road to Data Intelligence
Bringing Intentionality & Defined Purpose to the Road to Data Intelligence
How is medtech utilizing data and are companies ready for the paradigm shift?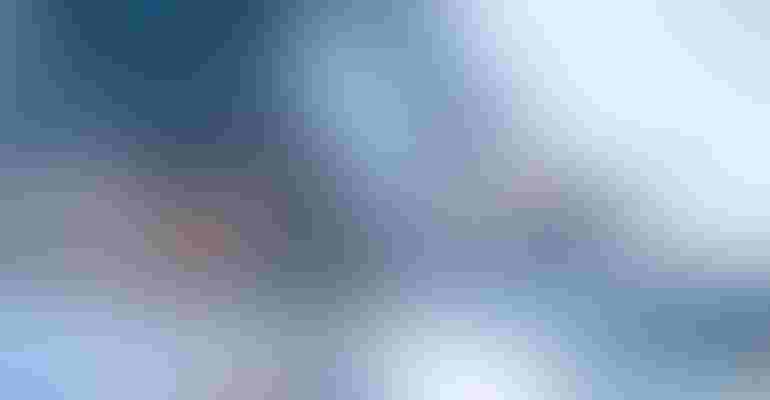 Image courtesy of everything possible / Alamy Stock Photo
Today, every company is a data company, and it's no different for those operating in the medical device space. Healthcare data makes up nearly 30% of the world's data volume, growing faster than manufacturing, financial services, and media and entertainment as it is expected to jump to 36% by 2025.
The question is: How much does a healthcare company choose to embrace this paradigm shift? Large quantities of data are being generated each day from medical devices in use in outpatient facilities and operating rooms. But are they collecting data with the intention and purpose that this will yield actionable insights? Medical device companies have the advantage to position themselves as data companies that can capitalize on the data intelligence disruption within the healthcare industry at large. Many in the industry are beginning to shift away from only the product they produce to focus on understanding the data they want and how they can acquire it. 
As with any industry, we can't ignore data, so how are we utilizing it? There remains a significant opportunity to deliberately gain new insights through patient care that are needed to advance as an industry centered around data and analytics. If you think about a navigation app that you use when you're driving or walking, we know that it has a very specific purpose of helping you get to your destination while communicating potential hazards and delays. It is also collecting very specific information about your habits to provide you with a personalized experience each time you use the app. This is the approach we should be applying to healthcare.
The road to data intelligence offers nearly limitless benefits, but there are a few critical steps along the way, including regulating the complex environment of data collection, as well as the acquisition of data, that present challenges for companies doing business in this area. 
Medical device companies that struggle to see themselves as data companies are overlooking the opportunities available to them. Legacy medical technology companies are inside operating rooms daily with their technology, but they aren't being strategic about the data they are collecting. Typically, a company delivers their implants, they are installed by the surgeon and the medical device company gets paid. Data isn't being collected during that process, nor does the implant have the capability to collect data.
A lot is happening in the operating room that would be extremely valuable if you could capture, analyze, and apply the information learned. The current state of recording audio and video in the operating room doesn't go far enough to capture, process, and analyze the data being generated inside the OR's walls. We need a system in the OR that demystifies what's happening during surgery so that it can be leveraged to support a multitude of value pathways. Most importantly, we need data streams that ultimately help with the future care of patients. We need to include information that not only creates procedural improvements but also improvements for the surgeon and surgical staff.
We need information that helps improve patient outcomes, but also economic outcomes. And lastly, we need information that increases the efficiency of intra-operative steps as well as postoperative steps the entire care continuum. We have an opportunity to develop a way to capture and utilize this information for the betterment of the healthcare system.
There's an entire universe of patient outcome insights that we've yet to tap into as an industry both from a patient benefit standpoint and from a business standpoint. As we travel down the road to data intelligence, two of the most important – but complex – areas to navigate include acquisition strategy and regulation. 
A Two-Fold Acquisition Strategy
If data is a critical asset, how do you obtain it? You need two acquisition strategies in place: one for the process to acquire the data and one for the talent and tools that will help you make sense of the data. To get both, the medical device industry is now aggressively acquiring whole companies to deliver this for them. It's inherently safer and less risky for legacy institutions to acquire smaller companies that are experts in applying and utilizing algorithms, AI or machine learning rather than trying to develop this expertise in-house. Established companies have a lot on the line when it comes to innovating internally. Most established companies will not organically develop expensive innovation because of the impact to their profit/loss sheet. They'd rather use their balance sheet to acquire innovation. Acquiring a company that has its strategies in place can make for a far smoother trip on the road to data intelligence.
Earlier this year, when IBM sold its Watson Health data and analytics assets to a private equity firm, the total purchase price was estimated to be more than $1 billion. Some experts point to the sale and the acceptance of IBM's defeat because it didn't have strong enough processes in place to make use of the data and it required too much human intervention to make sense of the data being collected. IBM might have erred in this regard, and this is an important lesson: it's not enough to have the data, and the talent, alone. To make a real difference in real-world applications, we need tools and analytics that can collect, analyze, and provide insights from this data obtained in the natural course of care delivery.  It should be focused acquisition related to the specific tasks of delivering care. That data is much more actionable and shouldn't require huge amounts to be effective. In acquiring technology and talent, the result comes from extracting insights that fuel product development or patient betterment.
Algorithms in an Evolving Regulatory Environment
While the future is bright for medical devices and data intelligence, this is a complicated area when it comes to federal regulation. The obstacles for implementing AI/ML and data intelligence are numerous. These include issues with transparency surrounding software programs, the inherent bias in the data they are fed, and how secure they are. 
FDA's approach to medical device regulation was not designed with adaptive intelligence and machine learning in mind. Because algorithms are a complex, evolving environment, the agency has entered uncharted territory. Under its current draft approach to AI/ML regulatory issues, the agency is looking to manage device modifications in a way that would allow for device modifications after FDA clearance. 
The agency also proposed a framework that would allow for algorithm modifications based on post-market learning and adaptations. Conversely, if you have data that's not considered a "medical device" and is more like consumer data, you are not in the same regulated environment so you can iterate quickly in terms of innovation as long as you're not using that data for patient care. 
Medical device companies have a huge opportunity when it comes to imagining themselves as data intelligence companies. These devices (companies) are positioned to gather valuable data every moment of the day, from multiple surgeries over time, and in a variety of other situations. By doing this, we can strategically collate statistics, trends, and insights to inform future surgical outcomes and best practices more intelligently. Medical technology companies are in the right place at the right time, and they should be seizing the opportunity to capture or acquire data.
Even if a company's device cannot collect data, they can still evaluate how to acquire data and make their devices and companies much more impactful to the healthcare continuum in future iterations.  This strategy will not only improve patient care but will also improve company value. How will we aggregate that data and what will we learn from it over time? And while some uncertainty still looms around the road to data intelligence and how it will be regulated as the world of data collection and application evolves, we do know that the potential is largely limitless and we'll be able to develop new product features, improve patient diagnosis accuracy, and much more. 
Sign up for the QMED & MD+DI Daily newsletter.
You May Also Like
---