Robotics Likely the Future of Interventional Cardiology, Says R-Evolution Clinical Study Investigator
Robotics Likely the Future of Interventional Cardiology, Says R-Evolution Clinical Study Investigator
The European study assessed the safety and efficacy of the R-One robotic assistance platform for use in coronary angioplasty procedures and concluded this month.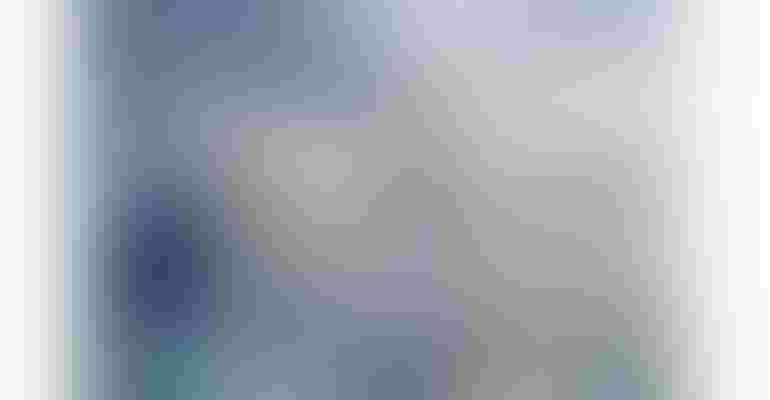 The R-One robotic assistance platform.
Image courtesy of Robocath
Sixty-two patients across six European hospital centers participated in the 'R-Evolution' clinical study of the R-One robot, which uses a bionic technology that optimizes the safety of robotic-assisted coronary angioplasty. The robot is designed to operate with precision and perform specific movements, creating better interventional conditions. Because of its open architecture, it is compatible with market-leading devices and cath labs.
Joint principal investigator Professor Eric Durand said in a recent press release that these clinical cases have strengthened his belief that vascular robotics is a necessary development in the cardiology sector. "It will allow us to offer high-quality treatment to all patients within a work environment that is far superior for both physicians and their teams," he stated. Of the R-One, he said that "the robot is intuitive, easy to understand, and offers a very fast learning curve."
Dr. Jean Fajadet, another joint investigator for the study, said that he believes the study proves that vascular robotics now enables physicians to position a stent with millimeter position and place it safely, as the robot holds and guides the instruments throughout the procedure. "Robotics will eventually enable us to complete more complex procedures and will be the main vector for global integration and transformation in cath labs," he went on to say in the company's news release.
In a prospective, randomized, controlled preclinical trial, R-One demonstrated safety and efficacy as it achieved 100% technical procedure success and no major adverse cardiovascular events. The robot received the CE mark in February 2019, and is currently commercially available in Europe and Africa.
Results from the 'R-Evolution' clinical study will be presented at the EuroPCR conference in Paris in May 2022.
Sign up for the QMED & MD+DI Daily newsletter.
You May Also Like
---