MRI-Compatible Stereotactic Neurosurgery Robot: The Future of Neurosurgical Procedures?
MRI-Compatible Stereotactic Neurosurgery Robot: The Future of Neurosurgical Procedures?
Dr. Gregory Fischer, during his keynote at BIOMEDevice Boston, discusses the journey from concept to commercialization for his MRI-compatible neurosurgical robot.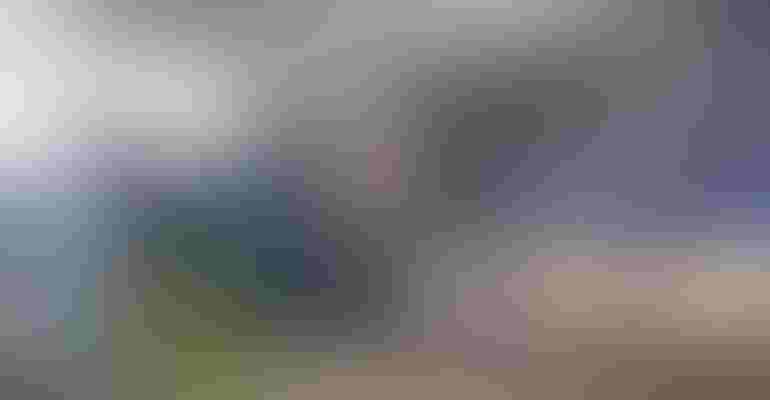 What does it take to bring life-changing medical robotic devices to reality? This is a question Dr. Gregory Fischer, founder and CEO of AiM Medical Robotics, explored in his keynote "From Concept to Commercialization: It's not Brain Surgery, or is it?" at BIOMEDevice Boston, MA. As a researcher, professor, and lead investigator supported by federal government grants, director of a state-funded medtech accelerator, and founder of multiple medical device companies, Fischer has a unique perspective on conceptualizing, refining, and commercializing medical devices, as well as the challenges that come with each step.
Focusing on neurosurgery, he highlighted specific challenges clinicians face during procedures including an inability to leverage real-time intraoperative MR imaging for precision — surgeons must transfer a patient mid-surgery to an MRI in a separate room and sometimes even a separate building within the hospital complex — resulting in inefficient workflow and interruptions in sterility and anesthesia during transfers. Additionally, he mentioned limited compatibility with various MRI scanners, and an increased risk of human errors because of complex manual processes.
Integrating robotic assistance, he said, enhances the reachable target area and improves dexterity and precision of motion during such difficult procedures such as neurosurgery, adds enhanced feedback and virtual fixtures, reduces procedure time, and avoids ergonomic issues. An increase in intervention accuracy through inherent integration with image guidance tools, and improved diagnostic and therapeutic outcomes are also advantages of robotic assistance, according to Fischer.
Going further, he made the case for direct image guided interventions in neurosurgical procedures, including the gaining traction of clinical sites building multi-modality image guided surgical suites like Massachusetts General Brigham BWH Advanced Multimodality Image Guided Operating (AMIGO) suite.
Some of the advantages of using intra-operative MRI (ioMRI) include the ability to have "real-time" internal imaging during procedures without moving the patient, no ionizing radiation, high soft tissue contrast, high resolution imaging, the ability to externally control scan geometry, is ideal for in situ imaging to target anatomy and instruments, has true 3D volumetric images, and multi-parametric imaging like T1/T2 weighting, functional, diffusion, dynamic contrast, flow temperature, and oxygenation.
However, integrating ioMRI contains roadblocks, namely that metal interferes with the magnetic field used to create an MRI image and can cause multiple safety hazards as well as making it harder to obtain clear images — imaging artifacts and interference. Other technical challenges are the spatial constraints of doing surgical procedures inside of an MRI machine, and ferromagnetic distortion.
To address spatial constraints, Fischer and his research colleagues started creating an MRI-compatible prostate intervention robot, which was later adapted to neurosurgical procedures, resulting in a commercial version of the MRI-compatible stereotactic neurosurgery robot. This is where his experience in academia came in, as he was able to gain federal grants and became director of the PracticePoint Medtech Accelerator: Accelerating Development of Healthcare Cyber-Physical Systems. The program has a flexible operating room for medical device and surgical robotics testing and user experience optimization, a motion capture Lab and home health suite, direct patient care, and ICU facility all dedicated to the research of 3T MRI for engineering and neuroscience.
Of note, Fischer highlighted that during the progression of the technologies development his research team obtained about $3.5 million from NIH funding when the device was targeted for prostate procedures, and another $7 million in NIH funding when the device was later adapted for neurological use. Additionally, they received $3.4 million in seed round financing.
Currently, through his company AiM Medical Robotics, they are now showing the first commercial prototype of the MRI-compatible stereotactic neurosurgery robot for use in preclinical trails.
The commercial prototype includes a robotically aligned drill guide based on intra MR imaging for in situ twist drill burr hole drilling which allows for the precise alignment of tiny holes, and a robotically aligned instrument holder for manual insertion along the robotically aligned guide with calculated depth stop. Of note, the company has already begun its preclinical trials evaluating robotically delivered interstitial thermal ablation fully within the MRI suite, robotically delivered deep brain stimulation fully within the MRI suite, and robotically delivered deep brain stimulation fully within the operating room.
He said that keeping the option to perform robotically delivered deep brain stimulation fully within the operating room was to encourage device adoption. "That is where most surgeries are done today – meet the surgeons where they are," according to Fischer.
Sign up for the QMED & MD+DI Daily newsletter.
You May Also Like
---