Microsure Nabs €38M Series B2 Funding for Microsurgical Robot
Microsure Nabs €38M Series B2 Funding for Microsurgical Robot
The funding with go towards the development of MUSA-3 for clinical study and, eventually, FDA clearance and CE-mark certification.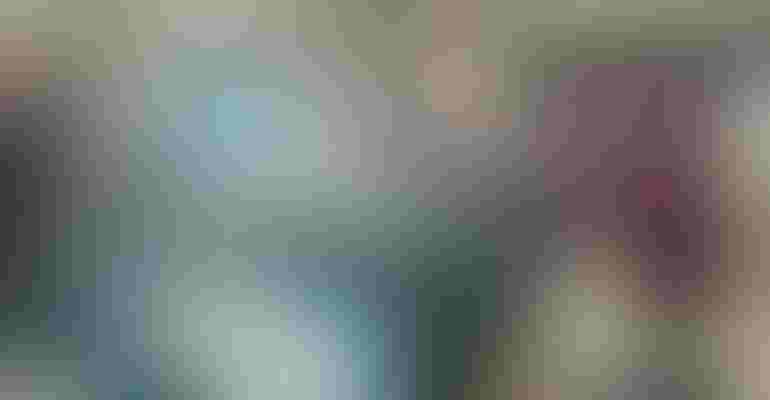 Image courtesy of Cision PR Newswire
Microsure, a company focused on robot-assisted microsurgery, has closed its Series B2 investment round with €38 million in developmental capital from both new and existing investors. New investors include a grant from the European Innovation Council Fund, Kineo, Invest-NL, and several other private investor groups. Key existing shareholders that contributed to the funding round were Innovation Industries, BOM Ventures, Ten Crate Investerings Maatschappij, Venturing Tech, Eindhoven University of Technology, and Microsure Founders.
The company has also received an Innovation Loan from RvO, a division of the Dutch Ministry of Economic Affairs and have entered into an asset financing agreement with Kineo, enabling Microsure to offer appealing MUSA-3 leasing options to hospitals. As part of the funding round, Kreske Nickelsen from Kineo will join Microsure's supervisory board.
The funding will help the company finalize the development of its newest microsurgical robot MUSA-3 for clinical studies, followed by FDA clearance and CE-mark certification. "Our progress is a testament to the exceptional talent within our growing team of dedicated individuals and the seamless collaboration with our key development and manufacturing partners," said Sjaak Deckers, CEO of Microsure, in a press release. "The continued expansion of Microsure's clinical network strategically positions the company for upcoming clinical studies, an integral part of our journey towards securing FDA clearance and CE-mark certification."
MUSA-3 consists of a surgeon console and robotic arm cart that uses the surgeons own trusted instruments through disposable adapters during surgical procedures. The system is combined with a separate digital or hybrid microscope.
The robotic arm cart allows a surgeon to suture with high precision, dexterity, and stability, allowing for the navigation of various wound plane orientations. The surgeon console allows for the physician to sit comfortably while looking at the screen and controlling the robotic arm using joysticks. While using the joysticks, the system applies movement scaling and tremor filtering to increase precision.
MUSA-3 builds off the company's previous MUSA-2 version, enhancing dexterity, and providing a wider workspace as well as introducing tremor reduction for enhanced precision and integrating surgeons existing preferred micro-instruments from different brands.
"We extend our deep gratitude to both our new and steadfast existing investors for their unwavering support, which has propelled Microsure to new heights," Deckers said. "The financing will enable us to advance our groundbreaking technology and bring innovative solutions to patients worldwide through our MUSA-3 robotic system."
Sign up for the QMED & MD+DI Daily newsletter.
You May Also Like
---