FDA Clears Zimmer Biomet's Rosa Hip for Robotic Hip Replacement
FDA Clears Zimmer Biomet's Rosa Hip for Robotic Hip Replacement
Rosa Hip is the fourth robotic system introduced by Zimmer Biomet.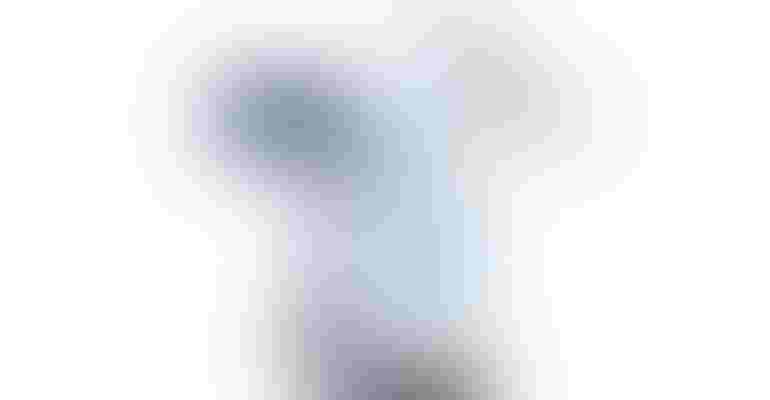 Image courtesy of Zimmer Biomet
Zimmer Biomet continues to deepen its robotic surgery offerings through its Rosa robotics portfolio. This week the Warsaw, IN-based company announced FDA clearance of the Rosa Hip for robotic hip replacement.
More specifically, the cleared indication is for robotically-assited direct anterior total hip replacement. The direct anterior approach is a minimally invasive approach to performing total hip replacement surgery. In addition to providing robotic assistance to guide accurate acetabular component orientation, as well as intra-operative assessment of leg length and offset, the application allows surgeons to create a personalized surgical plan through the use of One Planner Hip. This pre-operative planner features a spinopelvic mobility assessment tool if both a sitting and standing lateral x-ray are provided with the anteroposterior x-ray, together with an auto-plan function that allows surgeons to potentially create a pre-operative plan within five minutes. Robotic hip replacement surgery with the Rosa Hip system may also help improve procedural efficiency with a simplified set-up that doesn't require pins or reference arrays and the convenient option to use x-ray imaging instead of CT scans.
Rosa Hip is the fourth robotic system the company has introduced and adds to the Rosa portfolio, which includes the Rosa Knee for total knee arthroplasty, Rosa Partial Knee for partial knee arthroplasty, and Rosa One for neurosurgical and spine procedures. Rosa Hip is also the newest addition to ZBEdge, Zimmer Biomet's suite of integrated digital and robotic technologies. The company says ZBEdge is engineered to deliver transformative data-powered clinical insights, shared seamlessly across the patient journey, and with the goal of improving patient outcomes.
Rosa Hip is designed for compatibility with multiple implant systems, including the Avenir Complete Hip System, an evolution of the Avenir hip implant.
"Rosa Hip will allow surgeons to retain complete control over case planning and execution, while providing real-time data and visualization tools," said Atul Kamath, MD, director of the Center for Hip Preservation at the Cleveland Clinic and a Rosa Hip developer surgeon. "Even surgeons who are new to robotic-assisted surgery can easily tailor Rosa Hip to adapt to their own workflow. The robotic platform provides support during component positioning, cup impaction, and other critical steps of an anterior approach total hip replacement. By reducing the intra-operative variability and inconsistency, this new technology has the potential to give surgeons and their patients greater confidence in seeking value in contemporary total hip replacement."
Zimmer-Biomet said intra-operative data collected by Rosa Hip is combined with pre- and post-operative data collected by mymobility with Apple Watch, a remote care management platform, and it is seamlessly consolidated and analyzed by OrthoIntel Orthopedic Intelligence Platform, which is designed to uncover new clinical insights throughout the episode of care and help robotic hip replacement surgeons and care teams make informed decisions and optimize patient care.
Sign up for the QMED & MD+DI Daily newsletter.
You May Also Like
---