Are Weight-Loss Drugs the da Vinci Robot's Newest Competitor?
Are Weight-Loss Drugs the da Vinci Robot's Newest Competitor?
Intuitive Surgical executives mull over how GLP-1s could impact the company's work in the bariatric procedure space.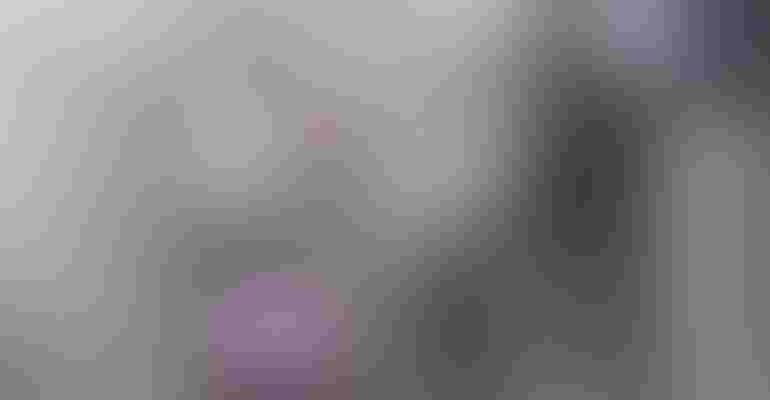 Image courtesy of Chesnot/Getty Images
Intuitive Surgical is facing competition in the bariatric procedures market – and it isn't coming from another surgical robotics platform, it's coming from a class of drugs.
The Sunnyvale, CA-based company's executives discussed the growing use of GLP-1s and what potential impact these pharmaceuticals could have on the da Vinci.
GLP-1s are a class of type 2 diabetes drugs that not only improve blood sugar control but could also lead to weight loss.
During a recent earnings call, Intuitive Surgical investors tackled the subject of GLP-1s head-on.
"I think in the short term, we will see patients who are considering or are in the pipeline for bariatric surgery going to try the drug," Intuitive's CMO Myriam Curet said according to a Seeking Alpha transcript of the call. "However, given compliance issues, costs, side effects, we expect that many of them will not stay on the drug for longer than a year or two. And at that time, we'll consider bariatric surgery. So, I think overall, we'll see an increased interest in bariatric surgery, but that will get delayed in the short term."
Gary Guthart, Intuitive's CEO, went a bit deeper into the potential impact.  
"On the issue of potential impact beyond bariatrics, there may be some, although I think as you think through the analysis, I think it will be modest," Guthart said, according to a Seeking Alpha transcript. And here's how we think about it. If you look at obesity and diabetes as risk factors in other domains and other diseases for which surgery is performed, they are sometimes positively correlated risk factors for that disease. In some weird cases, they are negative in cases that it's actually protective against disease. So, it's not entirely obvious. In most of the diseases that we treat as we look at it, it is not the dominant risk factor."
He added, "So as we look out and think about what could it be like in our TAM, we can kind of do a back of the envelope analysis. It is really early. I don't think anybody knows the exact number. What I can say is that it's not the dominant risk factor in most things that we look at. And we have a very large unpenetrated TAM. I think we're still in the early innings of what we're trying to work on. So, if these drugs are highly effective at avoiding other types of diseases, we will cheer. I still think we have a lot of upside opportunity to pursue."
Ryan Zimmerman, an analyst with BTIG, noted that despite the increased competition from GLP-1s, the company's bariatric business grew.
"Management noted that Intuitive's own bariatric business is still growing DDs in a market likely contracting," Zimmerman said in a research note. "With many variables still unknown on the drug class, we believe Intuitive actually struck a more optimistic tone on the durability of robotic demand regardless of what may or may not happen with GLP-1s. We remind investors that there is more to ISRG than bariatrics (~95% to 96% more)."
For years, Intuitive Surgical executives have been fielding questions about potential competition from Medtronic's Hugo and Johnson & Johnson's Ottava robotic systems. Dublin-based Medtronic has been the only competitor to have an approval for its robotic solution – although it has yet to secure a nod from FDA.
J&J announced in October of 2021 that it would have a two-year delay in its quest to get Ottava to the market.
Sign up for the QMED & MD+DI Daily newsletter.
You May Also Like
---