'Vicarious Walks a Tight Rope with Limited Resources'
'Vicarious Walks a Tight Rope with Limited Resources'
Will Vicarious Surgical run out of money before its robot is complete?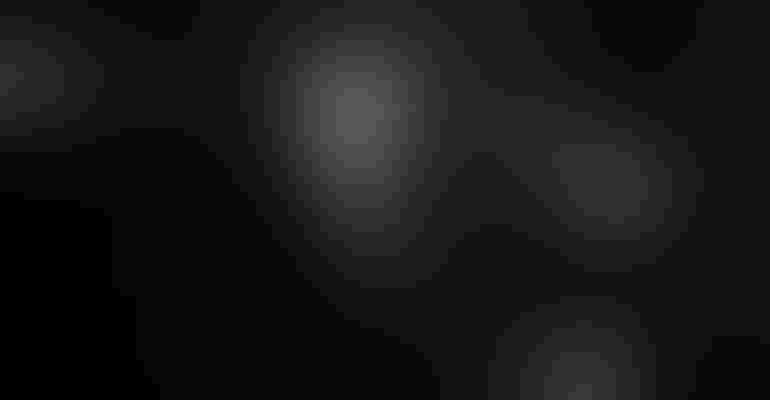 Image courtesy of Vicarious Surgical
Surgical robots are difficult and costly to build no matter how superior the technology might be, as one surgical robotics company is finding out.
Medtech analysts following Vicarious Surgical are moving to the sidelines after the company announced further delays to its development timeline due to cost cutting measures and technological integration challenges. The company is predicting a delay to the overall program of between 12 months and 18 months.
"Simply put [Vicarious Surgical] is walking a very tight rope with limited resources (and limited room for error)," Zimmerman wrote. "Even with cash burn reduced, there is still risk that these development timelines could extend further and the macroenvironment may not allow the company to get the capital it needs to get to de novo clearance."
The company doesn't expect to submit for FDA de novo clearance until mid-2026, pushing revenue forecasts out further. Vicarious took what it called a "calculated risk" earlier this year by trimming 14% of its workforce in addition to other spending cuts. Now, the Waltham, MA-based company is making even more cuts to its R&D team.
"Simply put, robots are hard to create," Zimmerman wrote, noting that Medtronic could attest to this. "And [Vicarious] is suffering from integration challenges from both software and hardware (which is extending timelines)."
Late last year, Vicarious unveiled a finalized Beta 2 version of its surgical robotics system. The company is currently working on a version 1.0 (V1.0) of the system, which involves some design changes to the system arms, patient cart docking, and the approach to access. Vicarious previously expected to finalize this version of the system in the first half of 2023.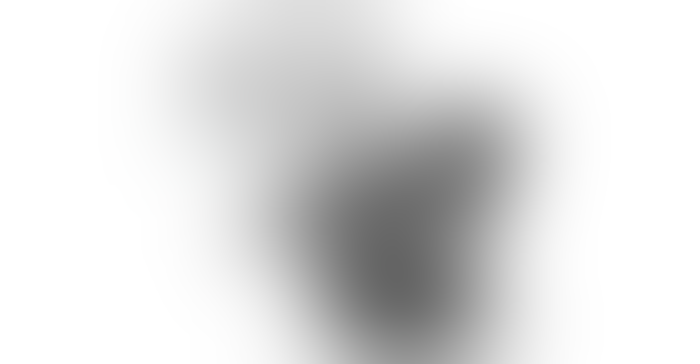 Image courtesy of Vicarious Surgical
"Challenging market conditions, and their resulting pressure on our business, drove us to make the difficult decision to once again downsize our team and reduced future plan spending in order to prioritize capital efficiency and better ensure our long-term success," CEO Adam Sachs said during the company's third-quarter earnings call, according to Seeking Alpha transcripts. "Additionally, as we entered the initial system integration process, we identified certain software and hardware components of the V1.0 system that will require additional development efforts in order to ensure system compliance, reliability, and safely ahead formal verification and validation testing."
That said, there were some bright spots in Vicarious Surgical's quarter. The company secured its fourth hospital system partnership with Intermountain Health and completed a $47 million equity follow on offering that bolstered its balance sheet and extended its cash runway.
"Developing a surgical robot is complex and capital intensive," Sachs said. "It involves building multiple medical devices and integrating them to as one to perform precise procedures safely and reliably, but we always have them and remain committed to delivering the best product possible for surgeons and hospitals. We understand the importance of this announcement and we'll continue to provide updates as we progress through the integration process and address existing software and hardware challenges. We have a powerfully differentiated technology and a unique opportunity to revolutionize robotic surgery."
Will Vicarious go broke before it crosses the finish line?
Over the next 12 months, Vicarious expects to hit some important milestones around its V1.0 system. The CEO said the first cadaver procedures should happen next spring, followed by some anticipated remediation to the system over the summer. Those milestones will lead up to the first clinical use of the system, which is expected to be in mid to late 2025, Sachs said. Next should be a clinical trial outside the United States, followed by an FDA de novo submission in early to mid 2026.
"The entire goal of these changes was to make our company significantly more efficient and more streamlined to ... get us as far as possible with the capital that we have given our current market cap," Sachs said.
To achieve this efficiency, Vicarious has made significant cuts to its team and to external spending. The company's first round of layoffs this year targeted non-R&D functions and a decrease in external R&D spending. The latest round of layoffs significantly impacts R&D functions and outsourced R&D spending.
"Most of the functions that we've cut are functions that are parallel effort functions where we're working on remediating things that we expect to come up, taking the top 10 issues or areas like that. And coming up with remediations in anticipation of challenges. Instead, we're going to do this in the much more serial, more capital efficient, but slower method of waiting until the issues come up and then remediating them at that time."
CFO Bill Kelly said cash burn will be $40 million to $55 million in 2024, and that should carry the company into 2026.
Vicarious Surgical started the year with roughly 230 people and has reduced its workforce to about 130, internally.
"I would say if you look at people touching the product between operations, quality, R&D, all those sorts of things, it's probably 70%, 75% of the business are people touching the product still in this reduced headcount," Kelly said.
The V&V silver lining
Verification and validation (V&V) testing are largely baked into the new development timeline for the company's surgical robotics system, which offers a bit of a silver lining from a risk perspective.
"So, the way to think about most of the work that we'll be doing, any remediations after next spring, it is all about the system, how it performs in our preliminary V&V testing that we perform on the subsystems, evaluating that, finding any issues that might occur in V&V and then, burning those issues down and remediating them in order to decrease risk of the V&V process," Sachs said. "So, one of the benefits, if I can call it that, of the timeline shift here is decreasing some of the risk and pulling some of the risk out of the V&V process, and into the earlier process of these remediations in the V1.0 build."
Vicarious is not riding the surgical robotics struggle bus alone
Smaller players in the surgical robotics space are finding it difficult to stay afloat in the current economic environment. Titan Medical is a prime example.
Titan Medical began reviewing strategic alternatives late last year, including a potential merger or sale of assets. The Toronto, Ontario-based company also furloughed 40 employees. Those employees, along with eight additional employees, were laid off in February, leaving Titan with a workforce of just 18 employees. That's when Heather Knight resigned from Titan's board and from its audit committee.
The following week, Titan laid off four members of its leadership team and halted all expenditures related to the development of its Enos single-access robotic-assisted surgical system, including work on an investigational device exemption filing with FDA. Titan's leaders reportedly reached out to more than 40 potential buyers, but there were no takers.
Titan attributed the lack of interest to the specialized nature of the company's technology and the time it would take to bring a product to market. The company also cited current economic environment and market conditions that are providing challenges to potential buyers, strategic partners, and investors.
Even the larger companies have encountered roadblocks along their surgical robotics journey. Two years ago, Johnson and Johnson (J&J) delayed plans for its surgical robot, Ottava. Last week, however, the company announced a major update regarding Ottava, noting that it plans to apply for an investigational device exemption for the second half of 2024 to initiate U.S. clinical trials.
The surgical robotics hunger games
Despite Vicarious Surgical's recent challenges, Sachs said he remains enthusiastic about the company's mission and potential to improve patient lives. Conversations at recent medical meetings such as the American Hernia Society, as well as the company's internal hospital partner summits, underlies this enthusiasm.
"Throughout these engagements, one common theme emerged," Sachs said. "Surgeons and hospitals are hungry for a new, truly differentiated surgical platform, and even more importantly, there is strong excitement around the unique Vicarious Surgical offering."
The question is which companies will ultimately satiate that hunger? With the surgical robotics space comprised of both smaller, more nimble companies like Vicarious, as well as larger strategic OEMs like J&J, Medtronic, and Intuitive Surgical.
Sign up for the QMED & MD+DI Daily newsletter.
You May Also Like
---