We've Seen This One Before, It Doesn't End Well
We've Seen This One Before, It Doesn't End Well
Co-founders of uBiome, a defunct fecal-testing company, were indicted on multiple federal charges. They are accused of fraudulently raising millions of dollars and duping doctors into ordering unnecessary tests.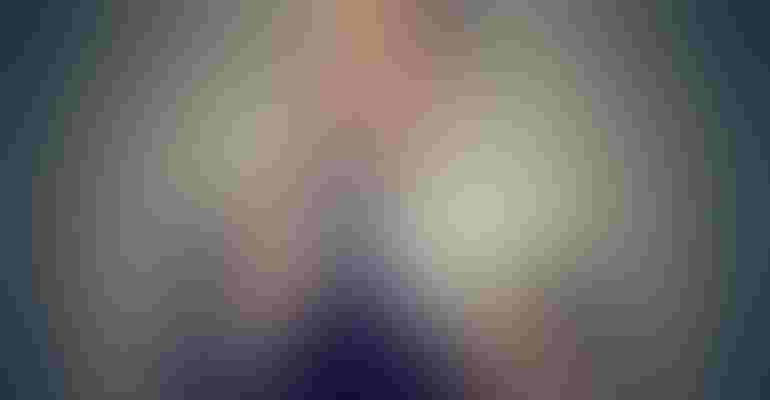 Image by pathdoc - Adobe Stock
In a case that smells a lot like Theranos, the founders of San Francisco, CA-based uBiome are facing federal charges for allegedly defrauding investors out of millions of dollars. The company developed and performed laboratory tests that purportedly identified microorganisms in the gut and genitals and assisted in the diagnosis of conditions such as inflammatory bowel disease and sexually transmitted infections.
In 2018, Jessica Richman and Zachary Apte raised about $60 million in a series C round that valued uBiome at nearly $600 million, and enriched Richman and Apte by millions each through the sale of their own uBiome shares during the round. According to the Securities Exchange Commission (SEC) complaint, Richman, who was the CEO of uBiome, and Apte, who was its chief scientific officer, painted a false picture of uBiome as a rapidly growing company with a strong track record of reliable revenue through health insurance reimbursements for its tests. Richman and Apte also had a romatic relationship and married in 2019, the SEC noted.
"Defendants also made numerous misrepresentations that were designed to assure investors that the company's business model and its tests were widely accepted by health insurance companies and downplay any risks to the company's revenue," attorneys representing the SEC said in the complaint.
The SEC said uBiome's purported success in generating revenue, however, was a sham, as it depended on "duping doctors" into ordering unnecessary tests and other improper practices. Once their actions were discovered, insurers took back their previous reimbursement payments to uBiome, SEC said.
uBiome employees allegedly raised concerns regarding the company's practices, but Richman and Apte failed to take action to remedy the improper practices. Rather than disclose those practices to investors, they tried to hide it from the company's general counsel, board, and insurers, and told employees to provide insurers with backdated and misleading medical records to substantiate uBiome's prior claims for reimbursement, according to the complaint.
The house of cards collapsed around April 2019 when uBiome's board initiated an internal investigation, following the FBI's execution of a search warrant at uBiome's headquarters. "That investigation brought uBiome's improper billing practices to light and made clear that uBiome's business model was untenable," according to the complaint.
uBiome suspended its clinical tests business and, in September 2019, ceased operations and filed for bankruptcy protection. The company is currently undergoing Chapter 7 bankruptcy liquidation.
"We allege that Richman and Apte touted uBiome as a successful and fast-growing biotech pioneer while hiding the fact that the company's purported success depended on deceit," Erin Schneider, director of the SEC's San Francisco Regional Office, said in a statement. "Investors are entitled to know the material risks of the companies they are investing in, no matter how transformative those companies claim to be."
The SEC's complaint, filed in federal court in San Francisco, charges Richman and Apte with violating the antifraud provisions of the federal securities laws. The SEC is seeking court orders, including officer and director bars, to prevent Richman and Apte from engaging in future fraud, as well as orders requiring them to disgorge their ill-gotten gains from the violations and pay civil penalties.
In a parallel action, the U.S. Attorney's Office for the Northern District of California announced criminal charges against Richman and Apte.
uBiome's story smells a lot like the Theranos story
Unfortunately for medtech, this is a story that is becoming all too familiar. One company tested people's blood, the other tested people's poop. Both companies have been accused of bilking investors and misleading people regarding the success of their technology.
The well-publicized story of Theranos' failures should have served as a cautionary tale for other medical device and diagnostic companies. The rise and fall of Theranos did not do the industry's reputation any favors, and if Richman and Apte are found guilty of the charges against them, it will be another hit to the industry.
Back in 2016, MD+DI published advice from regulatory consultant David Amor on how to avoid ending up like Theranos. This seems like a good time for a refresher:
Differentiate between user and/or other stakeholder requirements and needs, and the actual technical requirements that are written to an engineering level of detail. 

During design validation, make sure you test the technology using the same setup customers would be working under. That includes putting the device through usability testing. 

Conduct a careful risk-benefit analysis, and compare your device to similar ones that are already on the market. 

To achieve production equivalence, use product builds with the same design, components, processes, and materials you used in the design validation process, so they can be expected to perform the same. 

Be strict about document control. Have a dedicated document management system to track design changes, process changes, etc., and evidence of who signed off on each. 

Be a stickler about intended use. Make sure you only use your device for the use FDA has approved. 

Develop a clinical rationale for your technology and explain it. Many companies don't. 

Triage device nonconformances with a CAPA escalation. Consider the risks to the patient, the device's regulatory status, and the business; the frequency of the issue; and whether it would result in a significant regulatory problem such as medical device report, recall, etc. 

If you are an investor or want to attract investors, have an independent party perform due diligence on your technology.
Sign up for the QMED & MD+DI Daily newsletter.
You May Also Like
---