Utah Medical Products Prevails; Why Did FDA Bring this Case?
Utah Medical Products Prevails; Why Did FDA Bring this Case?
Medical Device & Diagnostic Industry Magazine MDDI Article Index
Medical Device & Diagnostic Industry Magazine
MDDI Article Index
Originally Published MDDI January 2006
Washington Wrap-Up
A former FDA district director talks about the mistakes FDA made in pursuing an injunction against Utah Medical, and why the agency seemed to be sunk from the beginning.
By James G. Dickinson
Somebody wanted this company out." That's the opinion of former FDA Northeast District director Ed McDonnell, discussing Utah Medical Products' historic federal court victory in October. McDonnell, now a consultant, reviewed all FDA documents and inspected Utah Medical for the defense before trial. He keeps coming back to that conclusion, or an alternative: FDA wanted to teach Utah Medical a lesson.
Utah federal judge Bruce S. Jenkins's ruling threw out FDA's increasingly prescriptive approach to its quality system inspection technique. Jenkins held that Utah Medical had been in compliance all along and lectured FDA that "many roads lead to Rome."
Jenkins ruled against FDA on its complaint for injunction. The agency had asserted that the firm had not validated its manufacturing processes, extrusion process, or software in conformance with quality system regulation (QSR) requirements. Furthermore, FDA said, Utah Medical had not maintained a uniform complaint-handling system in conformance with QSR.
However, Jenkins did not address the company's complaints about FDA abuse of process and investigator bias because Utah Medical is pursuing a claim for damages and legal costs with FDA's parent, HHS.
Even without a judgment on those issues, it was a devastating defeat for FDA. And the agency could have avoided it if even once in four years it had really listened to Utah Medical's complaints.
Who at FDA wanted Utah Medical out of business? McDonnell says he doesn't know. What he does know is that Denver District compliance officer Regina Barrell initiated all three of the office's injunction recommendations. The district sent a recommendation to CDRH each year until the case was finally launched in 2004. Barrell's district director, Belinda Collins, claimed not to have read any of the recommendations before they went to headquarters. It would seem that she assumed a blind trust in the work done by those under her—a trust that all above her would also adopt as the case approached the federal court.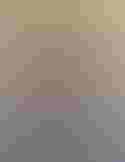 Kevin Cornwell,
Utah Medical president
and CEO.
In 2001, Barrell allegedly told Utah Medical president and CEO Kevin Cornwell his device company was "recidivist" because it had a "string of bad inspections." In actuality, it had only one bad inspection. And it was Barrell who repeatedly demanded that Utah Medical hire an outside consultant to bring itself into compliance. But Jenkins later found that the firm was already compliant.
However, there is other evidence that FDA was out to get Utah Medical. According to McDonnell, written reports about inspections conducted by Salt Lake City resident post investigator Ricki Chase-Off contained errors. Chase-Off led the two pivotal inspections at Utah Medical that set in motion the wheels of prosecution that brought FDA to defeat, but other FDA staff were also involved in issuing FDA-483s to the firm. CDRH QSR expert Kimberly Trautman helped prepare them, with Barrell's help. FDA-483s are lists of inspectional observations that are required by law to be the investigator's "own observations."
McDonnell says he is mystified by the errors he found in Utah Medical's inspection reports. He's even more perplexed by FDA management's failure to investigate the firm's complaints of abuse of process and investigator bias after those inspections.
"FDA officials at all levels were not prepared to understand what Utah Medical was doing because they were told what to believe," McDonnell said. "And what they were told to believe was not accurate and not factual. It took a judge to settle this."
Barrell made her first injunction recommendation in June 2002. In it, she said no further purpose would be served in trying to talk with Cornwell. The recommendation came one month after the firm filed a 500-page response to the FDA-483 from Chase-Off's first inspection. CDRH rejected it, asking for a second inspection. Ostensibly, it would be conducted to support the continuing nature of the citations and to resolve which products were to be deemed "adulterated."
Over Cornwell's objections, based on her behavior at the first inspection, Chase-Off arrived for her second one on February 24, 2003. She had with her what Cornwell characterized as a list of violations to find. Atlanta-based FDA national medical device expert Karen Coleman also attended. Utah Medical was not told the real reason for this inspection, says Cornwell, which was to gather evidence for the coming injunction. Chase-Off at first told the firm the inspection was just a follow-up. Later that day, however, as Cornwell's doubts mounted, she said she was getting her orders from "the center," but gave no other details. There was no mention of the injunction recommendation Barrell had sent to CDRH seven months before.
Although FDA staff received a copy of this story before it went to press, the agency has not responded to these allegations.
When Utah Medical brought McDonnell in to review the inspection records it had accrued, he was disturbed by the quality of Chase-Off's work. "There was judgmental reporting in her 483," he said later.
"I have a problem with 483 observations that go way beyond the 'what' and start taking issue with 'how' the company implemented the requirements. It's not whether they had a procedure or whether they were following their procedure, but observations that go to how. That gets you into judgmental reporting. The 'how' is left to the company."
McDonnell also criticized Chase-Off's use of information guidance documents to fault Utah Medical. He says she treated them as though they were directly from the Code of Federal Regulations. One of these cited by Chase-Off, on "worst-case" testing, is not even on FDA's Web site, McDonnell said. In fact, the FDA page links to a Global Harmonization Task Force site elsewhere on the Internet. When you hit it, an FDA sign pops up, warning that you are leaving the FDA Web site.
"Throughout the case," McDonnell said, "FDA alleged that because there was no worst-case testing, there was no validation. You're not going to find those words in the QSR."
McDonnell said this is one example of why FDA supervisory staff should have taken Utah Medical's complaints about abuse of process and bias seriously. Many officials repeatedly said, in writing, that they do take such complaints seriously. However, their claims about conducting an investigation were not borne out by documentation. When Utah Medical sought records of the investigation in pretrial discovery, there were none. And, in FDA parlance, if you didn't document it, it didn't happen.
McDonnell said that, even now, FDA needs to conduct a proper investigation. It needs to "learn the lessons about trying to use guidance documents and information documents as standards." He said it is wrong for FDA to insist that everyone follow information documents and guidances and to argue that if firms don't follow them, their product is adulterated. The agency cannot continue to deny firms export certificates, not talk to them, and not explain what the so-called deficiencies are. "The Investigations Operations Manual cautions investigators about going to guidance documents and trying to make them into requirements," he said.
FDA accepted Barrell's second injunction recommendation after the second inspection in 2003 by Chase-Off and Coleman. FDA forwarded it to the Justice Department, which converted it into an offer of a consent decree that Utah Medical rejected.
So yet another inspection was needed to build the case against Utah Medical, and yet again FDA did not tell the firm its real intent. Chase-Off did not do this inspection. Instead, it was led by Dallas District's Monica Wilkins, one of three FDA designated national medical device experts. McDonnell calls her "the shining star of FDA" in this long and sorry saga. She was able to clean up her predecessors' flawed work on sterilization validation.
"In Chase-Off's first inspection, she wrote Utah Medical up for absence of sterilization validation," McDonnell reflected. "When Coleman came along on the second inspection, it was inadequacy in the validations. And then after the third inspection, the whole sterilization thing was totally gone. And it wasn't because the company corrected things. Monica Wilkins used the same documentation that the two previous investigators had looked at and concluded that there was no sterilization issue. No failures, nothing. No packaging problems."
But there were still disagreements that FDA could not or would not understand. To all appearances, FDA was still heeding Barrell's advice that attempting dialogue with Cornwell would serve no purpose. The agency offered Utah Medical a choice of a consent decree that would require destroying all inventory and closing the firm, or a trial. Utah Medical chose a trial.
In McDonnell's view, the firm's decision to go to trial went back to the root cause of the disagreement. "When you're given the notice of inspection, the back of it says you have the right to dispute and the right to disagree with investigator observations. And there's a process for disagreeing, disputing, and the like. When this company exercised its right to dispute—to disagree with nonfactual, judgmental observations—the process got very nasty."
When he was New England District director, McDonnell said, he got lots of disputes of that kind. He estimated that "two-thirds of the recommendations that came from the Investigations Branch got turned around in the Compliance Branch and never got out of the district." He explained that compliance officers asked questions like, "So what? Where's the risk? How does failure to do this contribute to risk or to opportunities for patient harm?"
"That's what's surprising about this case," says McDonnell. "There is no demonstrated, documented evidence of nonconforming product being shipped by this company. It's a pure QSR case. Sure, the law says FDA can view any violation of the QSR as adulterating the product, and it has a lot of latitude in deciding how to bring these kinds of cases. But I don't recall another case where FDA pushed so hard where there was no demonstrated risk."
McDonnell also faulted Chase-Off for e-mailing Cornwell, at CDRH's behest, at 9:00 p.m. on Sunday before a scheduled Monday FDA-483 presentation. In the e-mail, she asked for about 40 additional documents that CDRH needed to see before it would approve the FDA-483 that she and Coleman were preparing. "She did this in writing!" McDonnell exclaimed incredulously. He noted that doing so defies the Investigations Operations Manual. The manual tells investigators they're never supposed to put any request for records in writing. Doing so makes the records inadmissible if a criminal prosecution develops. "There's a process for requesting documents, certainly, but investigators during inspections aren't supposed to be e-mailing a company—and remember, this is an injunction inspection!"
McDonnell said he hopes that in the aftermath of Jenkins's decision FDA will look at its enforcement procedures "and really tie them in to some type of risk assessment or risk management. They clearly did not like the tone and the manner in which the company spoke back to them. If an FDA compliance person had asked the question, 'So what? Did the company ship product that did not meet specs?,' they would have found that, no, they really hadn't."
McDonnell's bottom line: "It gets down to devotion, honesty, and fairness, and being able to ask the question, 'So what?' That did not happen here."
Will FDA learn its lessons and move forward, or will it appeal? This is the fourth medical device GMP/QSR court case the agency has lost in 17 years. After Jenkins's ruling was handed down, some said the agency had too much at stake not to appeal.
However, Jenkins, a 78-year-old Carter appointee to the federal bench, is deeply respected by the lawyers in his district, according to the Almanac of the Federal Judiciary. He is known for tending to favor plaintiffs and the government side of the cases he hears. FDA's grounds for appeal would seem to be scant.
Copyright ©2006 Medical Device & Diagnostic Industry
Sign up for the QMED & MD+DI Daily newsletter.
You May Also Like
---