Using FDA's Guidelines Can Help Avoid Problems with Promotions
Using FDA's Guidelines Can Help Avoid Problems with Promotions
CONFERENCE NEWS: MD&M MINNEAPOLIS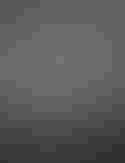 Training employees using standard operating procedures is key to compliance, according to Klepinski.
Every communication emanating from a device company is either advertising or labeling, and as such, is subject to control by FDA. But the tension created between FDA's often hard-line rules and First Amendment rights can leave device companies feeling uncertain as to what is appropriate for promotion of products.

Robert Klepinski, an attorney with Fredrikson & Byron P.A. (Minneapolis), who focuses on device, food, and drug law, spoke about how to navigate regulations dealing with product promotion. Historically, he said, FDA has kept a tight rein on advertising and labeling. Although the basic tenet is that product promotion should not be false or misleading, some criticize FDA for its overly extensive enforcement. Klepinski said that silencing companies helps FDA protect the premarket approval (PMA) system, as well as the scope of indications for 510(k) and PMA products.
Klepinski suggested that among other tools, firms could use the following methods that FDA provides for early announcements:
Support and participate in events such as continuing medical education conferences.

Disseminate articles that are written about the product.

Don't forget about notice of availability announcements.
These tools can be used for early announcements of a product, but Klepinski said device firms should work closely with its lawyers or regulatory staff to ensure compliance.
In addition, Klepinski advocated that firms mention the First Amendment in any compliance activity. "You just need to push that button, so that they know that you know," he says. Of course, he cautioned, there is no need to be belligerent. It is enough to stress that the communication is true and not misleading, and therefore not a violation.
Klepinski's advice for manufacturers is to train employees using standard operating procedures and then ensure that they adhere to those rules. "You have to pick your story, and stick to it. As long as you are being truthful, you are not violating the law," he said.
Klepinski added, however, that FDA is not interested in stopping truthful speech, and that preapproved communication is not the biggest promotion challenge facing medical device firms.
The court of public opinion presents a far greater challenge. "The press is not bound by fairness or truth," he said. The media, he reminded attendees, are looking for front-page news. Furthermore, device companies should remember that they have a responsibility to patients not to release information that could be misinterpreted and cause harm. In addition, device makers should consider Medicare and Medicaid reimbursement when advocating off-label use. "Doctors can prescribe a device however they want, but off-label uses cannot be submitted for reimbursement."
The hardest part, he said, is not bending if FDA begins issuing warning letters. "No one wants to be the test case to force FDA to acknowledge free speech rights. But someone will have to take that step, sooner or later."
Until that time, however, firms need to consider building advertising that is defensible. And even if a company is able to prove defensible practices, it should not expect a big apology from the agency. "When you prove FDA wrong, it never admits it, you just never hear about that issue again."
Copyright ©2007 Medical Device & Diagnostic Industry
Sign up for the QMED & MD+DI Daily newsletter.
You May Also Like
---