Startup Creates Avatar Tool For Virtual Joint Replacement Rehab
Startup Creates Avatar Tool For Virtual Joint Replacement Rehab
A San Diego startup is reimagining physical therapy using a virtual approach and the use of an avatar.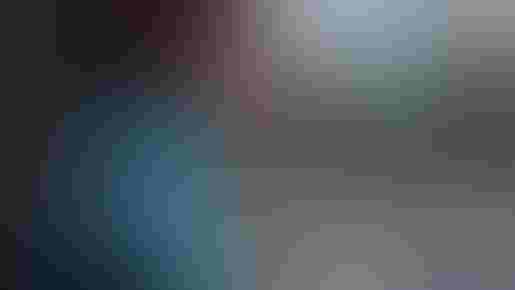 A San Diego startup is reimagining physical therapy using a virtual approach and the use of an avatar. 
Arundhati Parmar
Millions of people are referred to physical therapy regimens annually, and they usually involve doing exercises under the supervision of a therapist who also coaches them on how to perform these exercises at home.
An entrepreneur aiming to fundamentally challenge the status quo believes this current system is wholly inadequate. Too many people are left guessing whether the physical therapy routine is having a desired effect. Patients don't know whether they are performing the exercises the way they should. Referring physicians find it a '"black box" and even therapists are not sure that patients are following the paper directions properly, says Spencer Hutchins, cofounder and CEO of Reflexion Health.
That's where the San Diego startup comes in. Reflexion Health is leveraging consumer technology like Microsoft's Kinect and drawing upon medical expertise to create a virtual rehab program where an avatar - Vera - will guide and coach patients as they try to perform their exercise routine at home. 
Kinect is a motion capture camera that can record the patient actually doing the exercises and display them on a screen next to Vera. When done correctly, Vera will turn around and acknowledge that it was done correctly, just as a physical therapist would. The display has visual clues showing the rehab patient where they need to be physically in the space and the patient's silhouette turns green when he or she arrives at the correct spot for exercise." 
"It tells them if they are too far back, or too far forward," explains Drew Kayser, director of rehabilitation, Brooks Home Care, part of Brooks Rehabilitation, in a video made to promote Reflexion Health's virtual rehab technology that the facility is piloting. "It's really a great system for interaction between the patient so they are not just sitting there, doing a home exercise program by themselves." 
Hutchins believes that Reflexion Health is part of a new breed of companies that will not only leverage consumer technology to help improve patient experience but also generate the data and outcomes that clinicians desire to help them fulfill their primary mission: diagnose and treat patients.
"If you think about the first generation of digitization inside the health system, it was really on the operational side - it was moving to digitized aspects of medical records and claims systems," Hutchins declares. "Those are great and really laid an important foundation, but they are ultimately one or two steps away from the core value of the healthcare delivery system, which is around diagnosis and treatment of disease."
To do that, Reflexion Health is starting off focusing on the musculoskeletal area, particularly in joint replacements where physical therapy is mandatory and integral to the care pathway. On average, patients get Vera in their homes for six to eight weeks, sometimes less, sometimes more depending upon what the physician decides. A technician comes out to the patient's home to make sure the hardware setup is hassle free. And then its time to exercise.
"Instead of the paper handout, they have an immersive experience with Vera to be able to do their exercises as well as communicate synchronously with their therapist and physician," Hutchins explains.
In other words, the virtual rehab program acts as a communications tool as well. Aside from Brooks Rehabilitation in Jacksonville, Florida, customers of Reflexion Health include Cleveland Clinic in Ohio, West Senior Center in San Diego and Fearrington Cares, a non-profit in Pittsboro, North Carolina.
Providing patients access to physicians and the satisfaction of knowing that they are progressing well at home is of course valuable, but Reflexion Health's success also depends on validating the financial value of the software platform.
Can patients come less frequently to a clinic or rehab center if Vera is coaching them at home? Anecdotally Hutchins says that's how customers are using the virtual tool, but acknowledges that the company is in the process of validating that through structured clinical research. 
Investors seem to believe that there is value in the company's product and service. In March, the company raised $7.5 million in a Series A funding round from West Health Investment Fund, part of the West Health Institute the place where initial research was conducted.
The 20-plus strong company is cofounded by Dr. Ravi Komatireddy, Reflexion Health's chief medical officer, who is also assistant professor at the Scripps Translational Science Institute. Other employees have backgrounds in developing video games, which together with healthcare expertise is key in providing the rich experience that Hutchins hopes Vera gives to patients.
"What Reflexion aims to be is the conduit that can take some of those general purpose technologies and understand really how to build a platform to bring them into medicine and understand deeply the clinical use case and the patient mindset to build something that is really useful as opposed to off-the-shelf consumer technologies," Hutchins says.
While that may be true, he is also acutely aware that not all providers and health systems will embrace a technology-driven solution to physical therapy.
"We are overwhelmingly focused on providers who are building value-based models, so folks that have already jettisoned the mindset of 'I need to maximize the number of visits,' " he declares.  
[Photo Credit: Reflexion Health]
 Arundhati Parmar is senior editor at MD+DI. Reach her at [email protected] and on Twitter @aparmarbb 
To learn more about medical devices and trends in the marketplace, attend the two-day MEDevice San Diego conference, September 1-2 
Sign up for the QMED & MD+DI Daily newsletter.
You May Also Like
---