Standard for Novel Leak Detection Published
Standard for Novel Leak Detection Published
NEWS TRENDS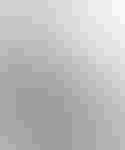 Cumulative helium leak-detection systems like the Pernicka 700G can detect leak rates 1000 times smaller than other methods can.
A standard has been published for a new kind of helium leak-detection technology. Defense Supply Center Columbus (DSCC) published MIL-STD-750, Method 1071, Procedure CH1-CH2, "Cumulative Helium Leak Detection." It can be used to detect any type of leak in any type of device in a sealed package. The standard could find a niche in high-risk implantable medical devices.

"Medical has the most urgent need for this," says John C. Pernicka, president of Pernicka Corp. (Fort Collins, CO). He helped write the standard, and his company makes the Pernicka Model 700G, a cumulative helium leak-detection system. "Any kind of leak, no matter how small, means that moisture can get in. If this happens to the electronic equipment in an implantable device, it corrodes and fails. The critical problem is that testing the [seal properties] of the device has been limited by the capabilities of existing testing equipment."

Cumulative helium leak-detection systems can detect leak rates as low as 10–13 cm3/sec, which is 1000 times smaller than rates other leak-detection methods available for use on devices can detect. It is also a single-step process and does not use chlorofluorocarbons.

The package is first bombarded with high-pressure helium gas. It is then put in a test chamber where a cryopump reduces pressure. This freezes heavier gases, like nitrogen and oxygen, and leaves any helium traces in their gaseous state. The chamber is then evacuated through a mass spectrometer, which analyzes all material.

"It is a closed system," says Pernicka. "It accumulates and analyzes all gases in the system, instead of trying to sense them as they escape. As a result, it is able to detect extremely small, slow leaks that might not show up in service for months or years."

Among the medical applications the system is being used for currently are cochlear implants, heart monitors, and medication pumps, he says.Copyright ©2006 Medical Device & Diagnostic Industry
Sign up for the QMED & MD+DI Daily newsletter.
You May Also Like
---