Standard and custom shielding
Standard and custom shielding

EMI/RFI Shielding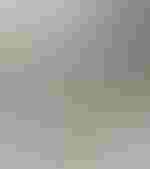 Standard and custom shielding
A company offers a range of shielding products for doors, panels, enclosures, and cabinets of medical electronics equipment. Products include wire mesh shielding with an optional elastomer core, gasket materials, fan vents, filters, and honeycomb vents. BeCu strips are offered in low-profile designs as well as with hook-on, stick-on, clip-on, and track mounting. Tech-Etch Inc., 45 Aldrin Rd., Plymouth, MA 02360.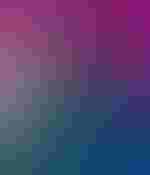 Shielding gasket
An EMI/RFI shielding gasket features two symmetrical contact bulbs. One bulb has a highly conductive coextruded outer layer for EMI/RFI shielding, and the otherbulb acts as a dedicated environmental seal to protect electronic enclosures from moisture and contaminants.The gasket provides shielding effectiveness of >100 dB up to 1 GHz. Vanguard Products Corp., 87 Newtown Rd., Danbury, CT 06810.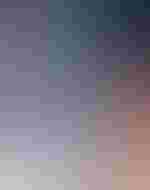 Circuit board shielding
A company offers circuit board shielding with a patented removable cover design to protect sensitive components from noise while providing access for adjustments and repairs. The company's line of rugged CBS-style shielding cans includes a 20-S surface-mount version and a versatile CBS2dual-sided shielding enclosure. Manufacturing services and custom design are also available. Leader Tech, 14100 McCormick Dr., Tampa, FL 33626.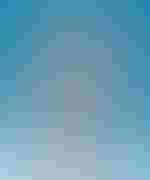 Custom switch assembly
A maker of custom control panels, membrane switches, and display filters and lenses can provide shielding for ESD, EMI, and RFI. A custom switch assembly combines plastic extrusions, a membrane switch, and mechanical actuators. The mechanical actuators placed over the membrane switchoffer the tactile response of mechanical switches while increasing the reliability and seal of the membrane switch. Unique contact and circuitline configurations can accommodate special schematic needs such as multipole switching. Silver Cloud Manufacturing, 525 Orange St., Millville, NJ 08332-5002.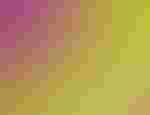 Silicone elastomer rings
O-seals made of electrically conductive silicone elastomer are available in round or rectangular cross sections.In addition to providing high electrical conductivity, theO-seals offer effective shielding and moisture and pressure sealing. Designed for static applications in which the sealed surfaces do not move in relation to each other, the O-sealsare typically used for sealing connectors, jam nuts, waveguide flanges, and caps. Tecknit, 129 Dermody St., Cranford, NJ 07016.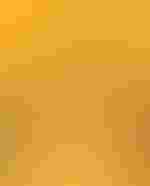 Shielded shrink tubing
Shrink tubing is designed specifically for EMI control and physical protection of wires and cables. Shrink-N-Shield tubing consists of an outer jacketing made of flame-retardant polyolefin shrink tubing lined with a metallized fabric shield. Available in ODs ranging from 1/8 to 1 in., the tubing easily slides onto wire bundles and can then be shrunk to a tight protective fit using a standard industrial heat gun. Shrink rates are 50% radially and 10%or less longitudinally. The Zippertubing Co., P.O. Box 61129, Los Angeles, CA 90061.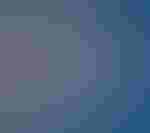 Air-vent honeycomb filters
Designed to provide consistent shielding while allowing cooling air to penetrate an equipment cabinet, shieldedair-vent honeycomb filtersare available with three levels of shielding. The Econo-Cell provides shielding effectiveness levels of 90 dB at 1 GHz , while the Spira-Cell double-panel configuration and the Brass-Cell single-panel design offer shielding effectiveness of 140 dB at 1 GHz. Spira Manufacturing Corp., 12721 Saticoy St. S., North Hollywood, CA 91605.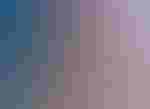 Gel rope gaskets
Gaskets made from wire mesh impregnated with cured silicone gel provide EMI shielding, electrical grounding, and environmental sealing.The silicone gel exhibits displacement characteristics under pressure, and its ability to adhere to a surface on contact enables it to form an effective moisture and pressure barrier. The dBseal EMI gel rope gaskets provide a cost-effective alternative to using two-piece rubber and metal mesh gaskets or one-piece metal-filled conductive elastomers. The gaskets incorporate a circular compressed wire mesh rope made from a low-cost copper-nickel alloy. Raychem Corp., 300 Constitution Dr., Menlo Park, CA 94025-1164.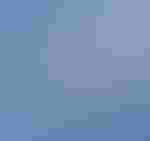 Wide release liner
Designed to reduce assembly time, a wide release liner attaches to taped EMI shielding gaskets. The oversized release liner makes pick-and-place manufacturing possibleand facilitates fast gasket installation. EMI shielding gaskets can be kiss-cut to0.118 in. with the wide releaseliner. The manufacturer's EMI shielding products are made from highly conductive materials, resilient urethane foam, structural laminates, and corrosion-resistant coatings. Schlegal Systems, 1555 Jefferson Rd., Rochester, NY 14623.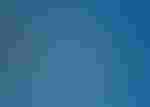 Thin-film deposition products
A company specializes in thin-film deposition through sputtering and plasma technologies. The company provides EMI/RFI shielding in rollsof flexible substrates made from polyester, polyimide, or woven fabrics. Conductive coatings are made from chromium, copper, gold, inconel, nichrome, nickel, palladium, silver, and indium tin oxide. Techni-Met Inc., 300 Lamberton Rd., Windsor, CT 06095.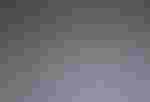 RFI shielding structures
A company offers patented RFI shielding materials for biomedical instrumentation applications. MSD-4 is available in a variety of shapes and sizes for wall-to-wall shielding or as discrete wrap-around components to envelop sources of RFI emissions within a digital system. The shielding also provides system protection in attentuating radiated EMI between the systems that originate the interference and systems susceptible to such interference. Shielding systems can be applied adhesively or mechanically using screws or solder. Topflight Corp., P.O. Box 2847, York, PA 17405-2847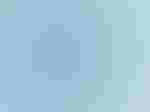 Shielded windows
EMI shielded windows featurea proprietary mesh systemthat provides good optical performance and eliminatestext distortion on CRT displays. EmiClare GP 70 windows offer a 12% improvement in light transmission compared to conventional laminated EMI shielding windows, according to the manufacturer. Aminimum of 55 dB of shielding effectiveness is provided at1 GHz. Front surfaces are treated with a nonglare hard coat for scratch and chemical resistance, and rear surfaces have a clear hard coat. Chomerics, Div. Of Parker Hannifin, 77 Dragon Ct., Woburn, MA 01888.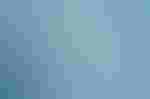 Form-in-place gaskets
A company has expandedits line of form-in-place EMI gaskets to include single-component silicone-based compounds that can reduce package dimensions and provide additional packaging space for board-level components. ElectroForm Series 8558 compounds reduce raw material, labor, and assembly requirements for shielding and grounding metal and plastic housings, substrates, and enclosure panels. The compounds are filled with proprietary conductiveparticles and provide shielding effectiveness of >120 dB at1 GHz. Because the compounds do not require mixing, theycan reduce production cycles and waste. Instrument Specialties Company, Inc., Shielding Way, Delaware Water Gap, PA 18327-0136.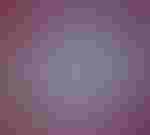 RFI ferrite
A high-impedance RFI ferrite features a multihole design that permits multiple passes of the same cable in a serpentine manner. High-frequency interference is absorbed bythe ferrite core, and lower-frequency data signals pass unimpeded. Three styles accommodate two or three cable diameter loops up to 0.365 in. diam each, or multiple cables may be inserted for a unitized bundle package. FerriShield Inc., 350 Fifth Ave., Ste. 7310, New York, NY 10118-7591.
Copyright ©1999 Medical Product Manufacturing News
Sign up for the QMED & MD+DI Daily newsletter.
You May Also Like
---