SoClean Says Philips Pointed Fingers in the Wrong Direction
SoClean Says Philips Pointed Fingers in the Wrong Direction
Philips recalled millions of ventilators and sleep apnea devices. Now a manufacturer of ozone cleaners is suing Philips, seeking $200 million.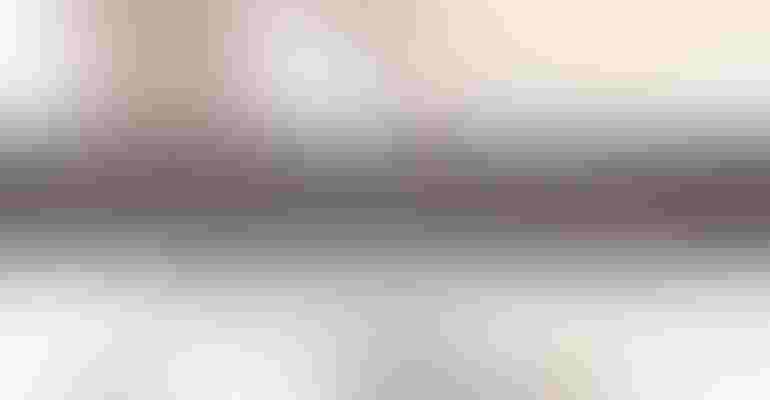 Background image courtesy of Canva Pro
Philips recalled millions of ventilators and sleep apnea machines in June, citing degrading foam used to dampen the machines' sound. So why is the leading manufacturer of ozone cleaners now suing Philips?
Peterborough, NH-based SoClean claims in a lawsuit filed Tuesday evening that Philips diverted attention away from "obvious design flaws, including a poor choice of sound abatement foam." SoClean is seeking damages from Philips in excess of $200 million.
"We are disappointed that Philips has decided to point the finger at SoClean for its product recall and has chosen to make false and misleading statements about our products," said Robert Wilkins, CEO of SoClean. "By this lawsuit, SoClean intends to defend itself against Philips' dishonest attacks, restore its hard-earned reputation, and correct the record for a consuming public that has been intentionally misled by Philips."
SoClean alleges in the suit that Philips and Frans van Houten, the company's CEO and board chairman, made false and misleading statements regarding ozone cleaners, and that these statements have had a negative impact on SoClean's business. The complaint states that Philips and van Houten suggested to consumers, distributors, healthcare professionals, and the general public that SoClean an its ozeon cleaners were somehow responsible for the product recall. SoClean is the market leader for ozone cleaners.
As of press time, MD+DI's attempts to reach Philips for comment on this story were not successful. This story will be updated if and when comment from Philips is obtained.
In a letter to consumers posted along with other information about the recall on Philips' website, Philips attributes the recall to two issues related to the polyester-based polyurethane (PE-PUR) sound abatement foam used in Philips continuous and non-continuous ventilators. The company notes that the foam may degrade into particles which may enter the device's air pathway and be ingested or inhaled by the user, and that the foam may off-gas certain chemicals. The letter also says that the foam degradation may be exacerbated by use of unapproved cleaning methods, such as ozone, and off-gassing may occur during operation. The letter also includes a link to an FDA safety communication posted Feb. 27, 2020 — about 16 months before Philips initiated the recall — in which the agency warns of potential risks associated with the use of ozone and ultraviolet (UV) light products for cleaning continuous positive airway pressure (CPAP) machines and accessories, which are commonly used to treat patients with sleep apnea.
In its safety communication, FDA notes that it has not authorized any products using ozone gas or UV light to clean, disinfect, or sanitize CPAP devices and accessories, including hoses, masks, tubing, and headgear. The agency said it has not evaluated the safety and effectiveness of ozone gas or UV light products claiming to clean, sanitize, or disinfect CPAP machines and accessories in the home or healthcare setting, and that exposure to excessive amounts of ozone gas or UV light could lead to irritation to the nose, throat, and lungs, particularly for patients who have respiratory sensitivity such as asthma or allergies. The notice urges consumers to follow the CPAP manufacturer's instructions and recommended cleaning and replacement guidelines for the CPAP machine and accessories.
During Philips' first-quarter earnings call on April 26, van Houten said the company had identified possible risks related to the sound abatement foam used in certain sleep and respiratory care devices, and that this is primarily related to the first-generation DreamStation product family. During the question and answer portion of that earnings call, van Houten said the recall stemmed from post-market surveyance where the company had picked up reports from users that lead to the recall. He did also mention the use of "unauthorized" detergents in cleaning the machine, such as ozone, as one contributing factor to the degrading foam issue, however.
"In the U.S., there's quite a lot of locations that have started to use Ozon to disinfect the machine and in fact that has an impact on the foam used in the machine, which makes it degrade," he said.
Another factor van Houten mentioned during that call is high humidity and high temperature environments.
"You mentioned that people are using ozone, which is against the FDA regulations, are against your user manual," Michael Jungling, an analyst at Morgan Stanley, told van Houten during the Q&A of that earnings call. "Why is it your problem then, if someone wants to use a cleaning agent that is not even permitted? Why are you taking responsibility for that in those provisions?"
van Houten responded that it was about putting patient safety first.
"We don't want to debate culpability at this time or who has done it because that doesn't help the patient," he said. "...So if there is something to be said about what is the root cause, and why did people choose a certain way of cleaning the device, yeah, then that can be an endless debate. At this time, that should not be the debate."
He added that the use of ozone is primarily a U.S. issue and that within the United States "certain companies have been very active in marketing that method." 
MD+DI found no mention of SoClean by name in the call transcripts or in the recall information posted by Philips.
In the complaint, SoClean notes that the true reason for the product recall was that Philips chose a material for sound abatement (polyester-based polyurethane foam) "known to degrade in the presence of heat and humidity" and "off-gases harmful chemicals right out of the box." If anything, the complaint asserts, the use of ozone cleaners would help mitigate the off-gassing of harmful chemicals by destroying them through chemical reactions.
The 'dirty secret' of the CPAP industry
The complaint also reveals a so-called "dirty secret" of the CPAP industry, claiming that CPAP and BiPAP machines are often returned within a matter of weeks, only to be refurbished and shipped out to other customers without their knowledge. The SoClean complaint alledges that this could happen five to 10 times with "new" CPAP equipment, and that in the absence of any cleaning standards or regulations for refurbished equipment, "no one knows what happens to these devices" before they find a permanent home and what has been done to sanitize them between users.
Sign up for the QMED & MD+DI Daily newsletter.
You May Also Like
---