Smith & Nephew's Novel Syncera Program Isn't For Everyone
Smith & Nephew's Novel Syncera Program Isn't For Everyone
Smith & Nephew's CEO called the company's nascent Syncera program disruptive, but it's not meant for every hospital system.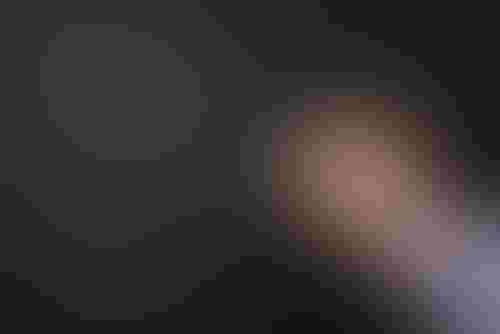 Smith & Nephew's CEO called the company's nascent Syncera program disruptive, but it's not meant for every hospital system. 
Arundhati Parmar
Generally when something is intended to be disruptive, it's meant to shake up old models and accepted standards.
For Smith & Nephew, it appears the company's Syncera program seeks disruption but on a limited, "don't-rock-the-boat-too-much basis." 
Syncera is the company's novel model whereby two older, but clinically established, generations of Smith & Nephew's hips and knees are sold at a cheaper price to hospitals and where surgeries using those devices are performed without the presence of a manufacturer's rep in the operating room. The program which leverages technology, automation, and through which hospital staff are trained to support the surgeon in lieu of the manufacturer's rep was officially launched in August, says Stuart Morris-Hipkins, senior vice president and general manager of Syncera. and continues to be in a limited launch.
It continues to be in a limited launch, he said in a recent interview, although the company is putting in some resources to support it. Last week, U.K-based orthopedics company Smith & Nephew announced that it is buying two software products to drive success for its nascent Syncera program and help Syncera's hospital customers achieve more savings.
While Syncera has won some customers, executives are striving to emphasis that the program is aimed toward a small segment of the overall orthopedics market in the U.S.
"There is no danger of cannibalizing newer products at all," Morris-Hipkins declares when asked whether Syncera can undermine the sale of new hips and knees. "It's really less about cannibalization and it's more about transformation based on the inflection point within US healthcare."
And yet that inflection point - huge pricing pressure in the orthopedics market and other implant markets leading to consolidation, more physicians becoming hospital employees, and hospital administrators concerned with cost becoming more influential in purchasing- is disrupting business-as-usual in the orthopedics world.
Even though Syncera only involves two products and related instrument sets incorporating 700 SKUs (stock keeping units), they satisfy 80% of the standard procedures done in the U.S. for total primary joint replacements, Morris-Hipkins explains. Smith & Nephew's CEO has called Syncera disruptive to the orthopedics business model. As disruptive as it may be, Morris-Hipkins repeats that the model is not for everyone. 
"We believe 5%-10% of the U.S. market is ready for a program like Syncera," he says. 
An medtech watcher believes that the company is deliberately marketing Syncera as a separate entity.
"In essence [Syncera and other Smith & Nephew products] are not being synergistically marketed or positioned," says Venkat Rajan, industry manager for medical devices with Frost & Sullivan, in an email. "I would equate it more to an automotive company having a Toyota brand and a Lexus brand."
Syncera of course being the Toyota — dependable but with less oomph, and bells and whistles - in this analogy.
Two primary joint replacement products — the Genesis II knee and the Synergy Reflection hip and related instruments — are available for hospitals who want to take part in the Syncera program. Aside from training OR staff, the program also provides technology enablers like error checking software thereby automating some of the functions of the manufacturer's rep.
"So what you have in this process is training, you have error checking which reduces substantial waste in the OR and then these automatic interfaces with the EMR and the hospital's ERP system," Morris-Hipkins says.
There are also financial benefits to going the Syncera route. For a hospital that does 700 joint standard joint replacements annually, the net cash flow after paying for the instrument sets and initial working capital is more than $4 million over three years. Morris-Hipkins declares.
As several hospitals and health systems will be reluctant to go the rep-less route, Syncera targets a specific hospital profile - "...those hospitals that have physician employees, those hospitals that are supply chain, administration led ...and those hospitals that want to commit to a program like this," he says.
The program has a few takers, but Morris-Hipkins declines to identify them. Wall Street analysts have also noted that executives are tightlipped about Syncera — "For [Smith & Nephew] Syncera was an area of focus, and while management 'won't disclose anything,' it did comment that there are a number of accounts already asking for the program," wrote Joanne Wuensch, an analyst with BMO Capital Markets, in a research note following the annual meeting of the American Academy of Orthopaedics Surgeons in Las Vegas in March.
Yet, there might also be another reason why Smith & Nephew executives are keeping information about Syncera close to the vest. Andrew Smith, an analyst with Barclays for instance listed the "rep-less discounted distribution models like [Smith & Nephew's] Syncera program" as one concern related to orthopedic pricing although he expected a "worsening trend" and not a "big step down."
Meanwhile, Syncera is being launched globally for any value-minded hospital eager to win savings. 
[Photo Credit: iStockphoto.com user Thinglass]  
Arundhati Parmar is senior editor at MD+DI. Reach her at [email protected] and on Twitter @aparmarbb   
Stay abreast of industry trends at the MD&M East Conference, June 9-11 at the Jacob J. Javitz Convention Center in New York
Sign up for the QMED & MD+DI Daily newsletter.
You May Also Like
---