On Medical Device Tax Repeal, Erik Paulsen Asks Medical Device Community for Help
On Medical Device Tax Repeal, Erik Paulsen Asks Medical Device Community for Help
In an open letter to the Medical Devices Group, Rep. Erik Paulsen asks for grassroots support. Is he doing enough?
"The question must now be asked: What is driving these jobs away? The answer is a new $30 billion tax on medical devices in the president's new health care law. It's a 2.3 percent tax on revenue, not profit, and equates to a $30 billion burden being placed on the backs of medtech companies around the country." —Representative Erik Paulsen (R-MN)
Representative Erik Paulsen wrote these words to the LinkedIn Medical Devices Group today. The congressman's note is the latest in an unrelenting effort to repeal the device tax. It comes on the heels of Paulsen's latest piece of legislation produced with Ron Kind (D-WS) introduced to repeal the tax. In his letter to the online group, Paulsen reported that H.R. 523, the Protect Medical Innovation Act has gained 187 cosponsors.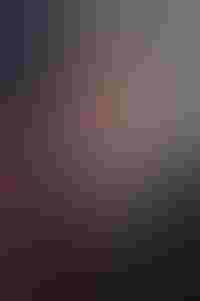 "What is amazing is the noise I'm hearing about the device tax," says Joe Hage, who leads the Medical Devices Group on LinkedIn. "I'm continuing to see a groundswell, despite the notion that a repeal seems doomed. Maybe it's my own echo chamber, but it seems to me that industry just will not go quietly into the night."
Hage said he has seen increased interest in repealing the device tax, noting that his grassroots advocacy Web site, no2point3.com, has more than 9500 signatures.
And that sort of support is exactly what Paulsen asks from Device Group members. We need your help in making this legislation a reality," he says, asking readers to find their own local representatives on the House cosponsors and Senate cosponsors to thank them for support, or to ask them why they haven't signed on. ?
"It is essential that U.S. medical device manufacturing remains a vibrant, innovative, and successful industry that employs thousands of Americans," Paulson concludes. "The President and Congress have an opportunity to help American manufacturing by working together on pro-growth policies that will prevent jobs from going overseas and help create new jobs here at home."
While I applaud Paulsen's efforts, some lingering questions remain. Why, for example, has he introduced standalone legislation, particularly, as Hage points out, "Obama has stated he will not sign such a bill if it comes across his desk."
In the face of such combative language from the President, wouldn't it seem prudent to try tactic that doesn't take such a head-on stance? I've heard others, such as Advamed's Dave Dvorak mention bundling a repeal of the device tax along with several other packages to promote innovation.
If Obama really does support innovation, wouldn't it be a wise strategy to provide an innovation package so sweet, he couldn't help but sign it? I would love to hear that Paulsen's plans don't end when this latest H.R. bill—which right now has a 2% chance of passing—goes down.
Read Paulsen's letter in full at http://medgroup.biz/Paulsen
 
—Heather Thompson is editor in chief of MD+DI.
Related Content
Sign up for the QMED & MD+DI Daily newsletter.
You May Also Like
---