Medical Device Manufacturers: Learning All We Can from 21st Century Cures
Medical Device Manufacturers: Learning All We Can from 21st Century Cures
Medical device makers are uniquely affected by the 21st Century Cures Act, including at least one immediate impact. Here's what you need to know.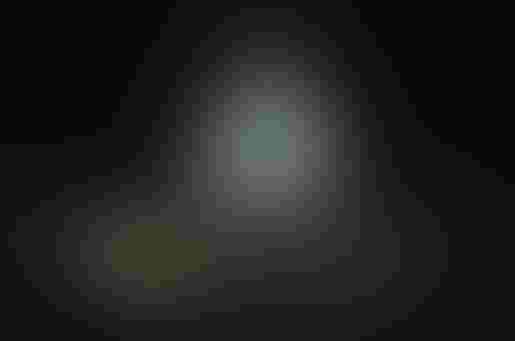 Medical device makers are uniquely affected by the 21st Century Cures Act, including at least one immediate impact. Here's what you need to know.
Brian Scogland
The  21st Century Cures Act left much for consideration and learning after being signed into law in December 2016. The Cures Act authorized $6.3 billon in scientific funding and has been closely scrutinized for its impact on patients and the healthcare industry overall. Manufacturers of medical devices were impacted uniquely by the act.
I work closely with several global device manufacturers and my colleagues and I are closely monitoring the long-term impact of the Cures Act, and how best to strategically align to navigate the special considerations of 21st Century Cures, including:
Breakthrough Devices Pathway--The new legislation requires FDA to create an expedited process when there are no other cleared or approved alternatives currently on the market. This new requirement is intended to be much broader than the current Expedited Access Pathway. Manufacturers can expect FDA to decide within 60 days of applying for this new pathway and a new guidance document is required within one year to clarify the process.

Least Burdensome Device Review--In a process improvement move, FDA will be required to train staff on the existing statutory requirement that they consider the least burdensome means of showing substantial equivalence or reasonable assurance of safety and effectiveness. Accountability is built in to the legislation, so FDA will be required to measure the effectiveness of the training by auditing and reporting outcomes.

Combination Products Innovation--A major portion of the Cures Act was put in place to clarify industry's current pain points in the clearance or approval of combination products. An effort has been made to clarify Primary Mode of Action (PMOA) determinations.  Specifically, FDA shall not determine the PMOA is a drug/biologic solely because the combination product has any chemical action in or on the human body. Sponsors may request FDA's rationale for PMOA determination and may now register disagreement and appeal. The Act introduces a meeting request provision here and that meeting must be granted by FDA in 75 days.
Industry has long been calling for clarification on this point and others related to the premarket review of combination products. We support multiple global medical device manufacturers who will benefit from this long-awaited clarification around combination products.
Humanitarian Device Exemption (HDE)--The Cures Act changes requirements to the current HDE program and increases current limitations from 4000 individuals to 8000 individuals allowed under this designation. Again, new guidance document is required from FDA within 18 months on "probable benefit" of the change.

Reusable Devices Cleaning Data & Validation--With many stories of negative outcomes from physicians using reusable devices (see: duodenoscopes), Congress acted on this issue. The Act is requiring manufacturers of reusable devices to submit 501(k) submissions that will include clear Instructions for Use (IFU) and validation data on cleaning. FDA is to publish the list of reusable device types that are subject to this new regulation. 

Clarifying Health-Related Software Regulation--In a move of significant deregulation, the Cures Act identifies five different types of medical device software that will no longer be considered a "device." This immediately affects manufacturers of these five types of software that are now excluded from regulatory oversight by FDA:
Administrative support of healthcare facility (including lab workflow)

Software that maintains healthy lifestyle unrelated to diagnosis, cure, mitigation, prevention, or treatment of disease condition

Electronic health records (EHR)--software that transfers, stores, converts format, or displays patient information (i.e. does not "interpret or analyze")

Software that transfers, stores, converts format, or displays lab test or device data (MDDS)

Decision Support Purposes 
This carve-out has an immediate impact on industry and we have clients who will see their products become deregulated with this action. The impact to your organization should be assessed and your reaction should be carefully measured. For example, you may no longer be required to maintain a quality system per FDA regulations, but you may wish to maintain an existing quality system to promote future growth and secure new business.
Classification Panels for Class I and Class II Devices--To continue to lessen the regulatory burden for sponsors, the Cures Act requires FDA to identify additional Class I and Class II medical devices that no longer require a premarket notification (510(k)) to market them. FDA has acted on this provision and on March 13, 2017, the agency published the draft list of Class II devices that will no longer require a 510(k).  FDA will accept comments and will consider whether the list of Class II devices should be modified prior to final publication. Additionally, FDA must maintain classification panels and these panels are required to update the reclassification list every five years. 

Institutional Review Boards (IRBs)--Previously in multicenter device clinical trials, IRBs were required for every center. The Cures Act now allows for one IRB to oversee the entire trial. This should allow sponsors additional flexibility and is intended to make the oversight of these complex multicenter trials more efficient.
Looking Ahead
While FDA has already taken steps to implement some of these measures, it remains uncertain how much FDA will be able to accomplish under the current Administration. The 90-day hiring freeze of federal employees and the "Two-for-One" executive order have temporarily stalled the momentum of the 21st Century Cures Act and most certainly had a chilling effect on FDA. It will be interesting to see the full impact of 21st Century Cures on medical device manufacturers and the changes made to the industry as a result.
Brian Scogland is a senior consultant at Halloran Consulting Group, a national life sciences consultancy. He has more than 10 years of experience in regulatory affairs and quality system development. He can be reached at [email protected].
[Top image courtesy of SKEEZE/PIXABAY; Headshot courtesy of HALLORAN CONSULTING GROUP]
Sign up for the QMED & MD+DI Daily newsletter.
You May Also Like
---