Latest Legislative Salvos on Medical Equipment Servicing
Latest Legislative Salvos on Medical Equipment Servicing
Legislation purporting to focus on the safety and effectiveness of medical equipment servicing is underway, but is there a problem with the quality of equipment servicing?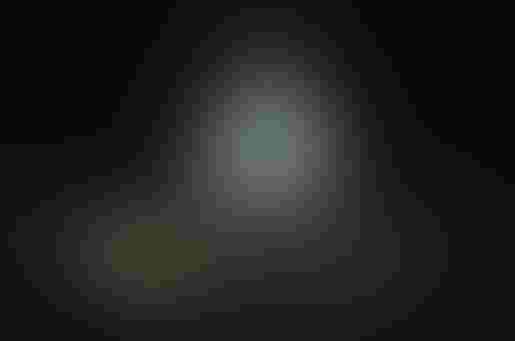 Legislation purporting to focus on the safety and effectiveness of medical equipment servicing is underway, but is there a problem with the quality of equipment servicing?
William A. Hyman
Who services medical equipment, and how or if they should be regulated is an occasional hot topic. A key question here is whether there is a systemic problem with respect to inadequate service which leads to harm, noting that a systemic problem does not mean an anecdote or two, or a hypothetical scenario.
Part of this issue is the classic struggle between manufacturers and in-house and third part service organizations. Manufacturer's desire to curb outside service is typically couched in terms of patient safety and at least uncertainty about the quality of work by others. Other service providers argue it is about manufacturer service being a profit center, with squeezing the non-OEMs out aimed at little more than feeding the manufacturer's bottom line.
Subtexts here include battles over the availability of parts, service manuals, and service tools as well as whether appropriate economies in service can be achieved by limiting the manufacturer's control of the service process. Another issue in today's connected world is the logistics of having multiple separate individual manufacturers servicing only their own devices versus a more integrated approach.
FDA has toyed with the service issue, once seeking to regulate servicers, then deciding not to, and more recently asking for input on the subject via a Federal Register call for comments and an associated workshop. There has also been some interest from Congress, including a bill in the House to mandate servicer registration and complaint handling processes, as well as a House amendment to the FDA user fee act which calls for FDA to further study the service issue.
Registration and complaint handling for servicers is addressed in HR 2118, the "Medical Device Servicing Safety and Accountability Act," which is currently in committee (where most bills die). Somewhat inexplicably the provisions of this bill would not apply to device user facilities (an FDA term that is mostly hospitals and surgery centers but not doctors' offices), or those that contract with device user facilities. Given these exemptions, it isn't clear to me who is left, except perhaps when the focus shifts more to refurbishing and remarketing rather than routine maintenance and repair. Also curious is that the definition of "servicing" excludes original manufacturers.
The FDA user fee act which passed the House on May 18 differs from the Senate version passed earlier, so the next step is a House-Senate conference. The House version included a number of amendments to the Senate version, including a section entitled "Report on Ensuring Quality, Safety, and Continued Effectiveness of Devices that Have Been Serviced." This provision directs FDA to report to Congress within 180 days of final passage how FDA intends to ensure the safety and effectiveness of devices following servicing by any entity. Here, the definition of servicing excludes the original manufacturer, implying that there are no potential problems with manufacturer-provided service, a view that would be disputed by users and other servicers.
The report is to include (1) FDA's findings from the previously mentioned call for comments and workshop, (2) a review of FDA's statutory or regulatory authority with regard to service, (3) how FDA will protect the public from service-related issues, (4) how FDA will determine the scope of the servicing industry, (5) how other entities such as the Joint Commission address service, and (6) the proverbial "other," including whether additional statutes are needed to accomplish whatever it is that FDA thinks needs to be accomplished that is different from the current status quo.  The language of this amendment seems to assume that there is a problem that needs to be solved, skipping over the question of whether there actually is such a problem.
The next step is to see if this amendment survives the conference and final passage. If it does it is a mandate to FDA to report on a subject they were already studying. Whether this happens within the mandated 180 days will be another question.
The pending bill and the one passed are just a few of the many FDA-related bills that have been introduced in the current Congress. Most will never clear committee, but a few may make it into law and impact FDA, industry, users, and related entities to small or large degrees, in both intended and unintended ways. What we will never actually know is whether any safety related measures actually increase safety, in part because there is little or no before data and there will be equally little after data.
William A. Hyman is a professor emeritus in the department of biomedical engineering at Texas A&M University and adjunct professor of biomedical engineering at the Cooper Union. Reach him at [email protected].
[Image courtesy of SKEEZE/PIXABAY]
Sign up for the QMED & MD+DI Daily newsletter.
You May Also Like
---