House Subcommittee Secures Bipartisan Vote on Faster Access to Innovative Medtech
House Subcommittee Secures Bipartisan Vote on Faster Access to Innovative Medtech
The subcommittee voted to require Medicare to cover all medical devices approved under FDA's Breakthrough Device Designation for four years.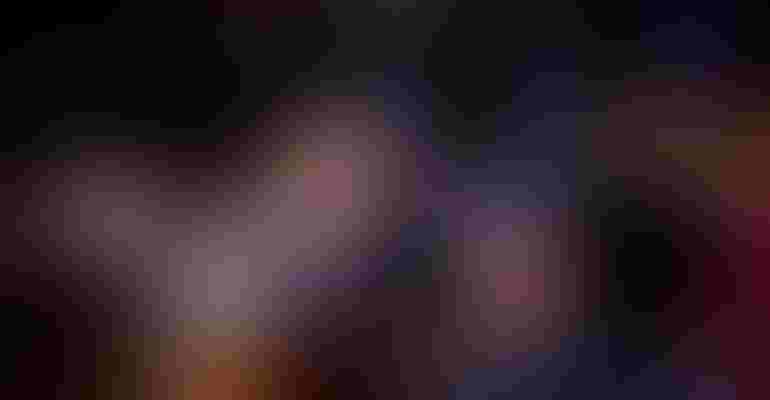 Anna Moneymaker / Getty Images News via Getty Images
Recently, the United States House of Representatives Energy and Commerce Committee Subcommittee on Health passed the HR 1691, "Ensuring Patient Access to Critical Breakthrough Products Act 2023" in a bipartisan vote. HR 1691, which was introduced by subcommittee chair Brett Guthrie (KY) with help from Suzan K. DelBene (WA), Gus M. Bilirakis (FL), Tony Cardenas (CA), Blake D. Moore (UT), Terri A. Sewell (AL), and Anna G. Eshoo (CA), would require Medicare to temporarily cover all medical devices approved under FDA's Breakthrough Device Designation for four years.
"With a finite number of Medicare resources and an aging population, it is absolutely imperative for policy makers to ensure we are appropriately striking the balance of rewarding innovation while providing access to quality care in a way that doesn't bankrupt the system," Guthrie said, when giving his opening statement to the subcommittee on July 18.
During the four-year temporary coverage, the Centers for Medicare and Medicaid Services (CMS) would be required to determine if the devices should be given permanent coverage under Medicare.
The proposed act came out of CMS's decision to repeal the Trump-era Medicare Coverage for Innovative Technology (MCIT) rule, which would have established a coverage pathway to provide Medicare beneficiaries nationwide with faster access to recently market authorized medical devices designated as breakthrough by FDA for up to four years.
"HR 1691… would codify the Trump-era MCIT rule and provide automatic Medicare coverage for four years for FDA approved breakthrough technologies, which I know is important to the Ranking Member as well as myself," Guthrie said at the subcommittee markup for the act, and with 20 other legislative proposals to improve patient access to care and support providers.
He continued, "We're working to enhance [senior] access to services and providers, by making sure that payments to doctors can sustain the independent practice of medicine, and that the rules that determine coverage enhance, not restrict, patient access to the most up-to-date, best technology our health care ecosystem has to offer. Fortunately, we have a number of physicians on both sides of the dais in this subcommittee who can attest to these challenges."
Reactions from medtech organizations to the bipartisan passage have been positive. The Medical Device Manufacturers Association (MDMA) issued a statement applauding leadership for securing the vote.
"MDMA thanks Chairman Brett Guthrie (KY) and Ranking Member Anna Eshoo (CA) for their leadership in securing the first legislative vote for the 'Ensuring Patient Access to Critical Breakthrough Products Act 2023,'" said Mark Leahey, president and CEO of MDMA, in a statement sent to MD+DI. "The bipartisan support for this legislation is a testament to the broad agreement in Congress that we need to remove barriers that patients and providers face when seeking access to the most innovative, safe, and effective medical therapies. While much more work needs to be done, today's vote sends a clear message that there is strong momentum for this bipartisan solution."
The Advanced Medical Technology Association (AdvaMed) also commended the House's progress on the legislation.
"I want to thank Chair McMorris Rodgers, Chair Guthrie, and Ranking Member Eshoo for their focus on ensuring seniors on Medicare have access life-saving, FDA-approved breakthrough medical technologies," said Scott Whitaker, president and CEO of AdvaMed, in a statement sent to MD+DI. "Because there currently is no pathway for Medicare coverage of these breakthrough treatments, millions of patients are missing out on the latest innovations that could extend, improve, and even save their lives. It is critical that Congress and the Administration move these policies forward, and the broad, bipartisan support this bill has received shows that it can and should be passed and signed into law. We look forward to continuing our work together to make it happen."
Of note, AdvaMed board member and CEO of Pavmed and Lucid Diagnostics, Dr. Lishan Aklog, testified before the subcommittee on the "importance of ensuring equitable access to life-saving innovations by developing a predictable pathway to Medicare coverage for emerging technologies," according to the organization.
Now that the act has passed through the committee, it will need to be passed in the House, then Senate, and signed by the President to become law.
Sign up for the QMED & MD+DI Daily newsletter.
You May Also Like
---