FDA Widens Access to Device Safety Data
FDA Widens Access to Device Safety Data
As part of a new transparency-seeking project called OpenFDA, a new API is giving medical device developers and researchers easier access to MAUDE reports.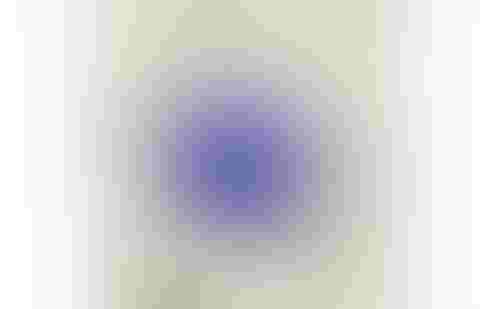 By Jim Dickinson
FDA's oft-criticized 20-year-old, lumbering, and frequently ignored adverse event database for medical devices is getting a new lease on life.
Stay on top of all the goings-on at FDA by attending the MD&M Minneapolis conference October 29 & 30, 2014.
Earmarked for replacement five years ago after a scathing HHS Office of the Inspector General report, the Manufacturer and User Facility Device Experience (MAUDE) database got a shot in the arm in August, when CDRH director Jeffrey Shuren joined FDA chief information officer Taha Kass-Hout in an FDA Voice blog post that announced expanded access to it.
They wrote that as part of a new transparency-seeking project called OpenFDA, an application programming interface (API) is giving medical device developers and researchers "easy access" to MAUDE reports.
This, they wrote, "can be a powerful tool for generating hypotheses for further investigation or inquiry and can inform the development of safer, more effective technologies.
In 2009, this "powerful tool" was faulted by the HHS inspector general for its inability to connect a particular adverse event report to a specific device and for not connecting with other CDRH databases, thus making trend analyses difficult.
"CDRH does not consistently read adverse event reports for the first time in a timely manner," the report said. "Analysts read fewer than one-third of adverse event reports for the first time within 30 days and less than half within 60 days in every year from 2003 to 2007. CDRH's procedures require that high priority adverse event reports be in MAUDE and ready for analysts to review within 96 hours of receipt; however, we were unable to verify CDRH's compliance with these procedures through its documents."
In addition, the inspector general found that CDRH rarely acted when manufacturers and facilities submitted reports late. Analysts reported that they generally forwarded concerns about timeliness only when they noticed pervasive problems, and they usually handled concerns informally by calling the manufacturer.
Since then, CDRH speakers at various venues have said the center was planning to replace MAUDE. In June 2012, Surveillance and Biometrics director Thomas Gross told an FDLI audience in Washington that CDRH was establishing a new platform that will "help us have much more sophisticated capabilities for searching the database and analyzing the data." The hope was to have something fully functional in 2014.
Apparently the blog by Shuren and Kass-Haut is it, preserving the tattered old name and attaching it to the new platform and its new capabilities.
In the blog, the two reminded potential users that the dataset is a record of reports submitted to FDA and not a definitive accounting of every incident with every device. It may contain incomplete, inaccurate, unverified, or biased data, and thus cannot be used to determine incidence. Also, the appearance of a device in a MAUDE report does not mean that cause and effect have been established, they caution.
"The API is the latest in a series of openFDA releases that have made publicly available data more easily accessed and queried," Shuren and Kass-Haut wrote. "We believe that these tools can be used by developers and researchers to make insights that fuel new, innovative products (such as mobile apps and Web sites), and that help protect and promote the public's health. Over the last two months, openFDA has released several APIs related to drugs, food, and devices. Together, they help provide perspective on the work FDA is doing, and make the public health data the agency is developing easier to access and utilize."
Stay on top of all the goings-on at FDA by attending the MD&M Minneapolis conference October 29 & 30, 2014.
Jim Dickinson is MD+DI's contributing editor.  
[image courtesy of STUART MILES/FREEDIGITALPHOTOS.NET]
Sign up for the QMED & MD+DI Daily newsletter.
You May Also Like
---