FDA's Hamburg Assures Senate Committee on Superbug Scope
FDA's Hamburg Assures Senate Committee on Superbug Scope
FDA commissioner Margaret Hamburg was questioned Tuesday during a Senate hearing about duodenoscopes associated with drug-resistant infections.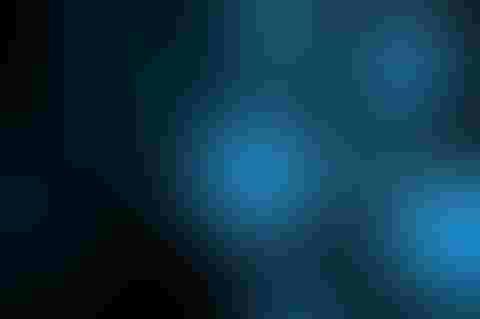 Marie Thibault
FDA is prioritizing a fix for the endoscopes that have been linked to outbreaks of a superbug infection around the country. That was the message from FDA commissioner Margaret Hamburg Tuesday morning, as she was asked about the issue during a Senate committee meeting.
Hamburg was questioned about FDA's plans for duodenoscopes, which are a type of endoscope used to diagnose and treat diseases of the liver, bile duct, and pancreas. Over the past couple years, there have been numerous cases of carbapenem-resistant enterobacteriaceae (CRE) infections in patients who had endoscopic retrograde cholangiopancreatography (ERCP) procedures done with the duodenoscopes. Recent cases have been seen at Ronald Reagan UCLA Medical Center and Cedars-Sinai Medical Center in Los Angeles, Virginia Mason Medical Center in Seattle, and Advocate Lutheran General Hospital in Illinois.
FDA said last week that one duodenoscope model, made by Olympus Corp. of the Americas and blamed for the infections at UCLA, never received FDA approval because the maker initially did not think agency review was required.
Senator Patty Murray (D-WA), ranking member of the Senate Health, Education, Labor, and Pension Committee, referenced the infections in her home state at Virginia Mason and asked Hamburg what FDA plans to do about this issue. Hamburg responded by assuring the committee that FDA is very concerned and that remedying the problem is a major focus.
Hamburg underscored that duodenoscopes are critical devices that are less invasive than open surgery and used in more than 500,000 procedures annually. She said the agency had seen isolated cases of infection with the scopes before, but those had been associated with lapses in disinfection protocol. In 2013, she said, cases with drug-resistant bacteria strains were found in situations where all cleaning protocol had been followed. FDA has been working with Centers for Disease Control and Prevention and the scope manufacturers to address device design issues and sterilization techniques.
Duodenoscopes are difficult to sterilize completely because their unique design includes what FDA calls a "movable 'elevator' mechanism…[that] changes the angle of the accessory exiting the accessory channel," making the procedure easier and more useful. The design of the elevator feature includes minuscule spaces that can be hard to brush or clean perfectly.
In response to a related question from Senator Michael Bennet (D-CO), Hamburg agreed that is it important to facilitate the development of new antibiotics that can fight resistant infections like CRE.
Hamburg noted that FDA will hold an advisory panel meeting on the issue. A date for that panel has not yet been publicly released. She did not elaborate on why the Olympus duodenoscope model had not been FDA approved. MD+DI reported last week that differing views between industry and the agency on when a new 510(k) application is needed may have been an underlying factor in the regulatory lapse.
Hamburg was speaking Tuesday at a Senate hearing called "Continuing America's Leadership in Medical Innovation for Patients," held to start an effort similar to the House of Representatives's 21st Century Cures Initiative. The 21st Century Cures Initiative is an effort to ensure patients have timely access to breakthrough drugs and devices.
Marie Thibault is the associate editor at MD+DI. Reach her at [email protected] and on Twitter @medtechmarie.
[Image courtesy of RENJITH KRISHNAN/FREEDIGITALPHOTOS.NET]
Sign up for the QMED & MD+DI Daily newsletter.
You May Also Like
---