FDA's Hahn Apologizes for Overstating Effectiveness of Convalescent Plasma
FDA's Hahn Apologizes for Overstating Effectiveness of Convalescent Plasma
The potential COVID-19 therapy received Emergency Use Authorization this past weekend and has been controversial. Critics say that more data was needed before it would receive EUA.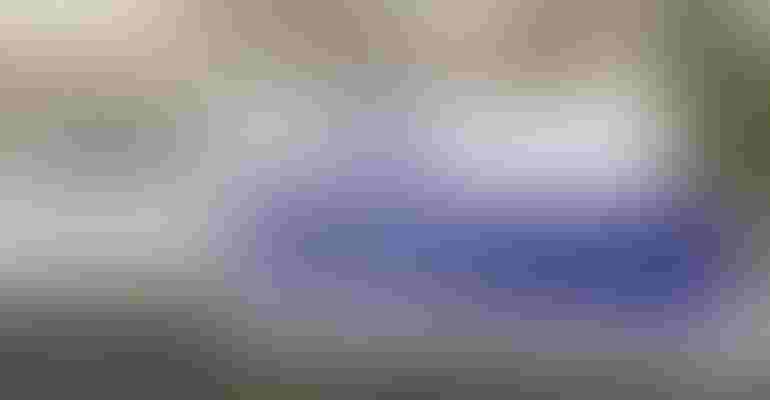 In the latest chapter of the convalescent plasma saga, FDA Commissioner Stephen Hahn is apologizing for overstating the benefits of the therapy for COVID-19 patients.  
The bone of contention stems from Hahn saying that preliminary findings from a Mayo Clinic study showed there was 'absolute' instead of 'relative' risk reduction of COVID-19 in patients who were treated with convalescent plasma.
On Tuesday, Hahn tweeted "I have been criticized for remarks I made Sunday night about the benefits of convalescent plasma. The criticism is entirely justified. What I should have said better is that the data show a relative risk reduction, not an absolute risk reduction."
Convalescent plasma is a century-old approach to treating the flu, measles, and other viruses. 
The theory behind convalescent plasma is that people who have been afflicted with COVID-19 that have recovered will have antibodies in the blood that helped fight off the infection. The thought is that if people who are sick with the virus are given this plasma they could recover.
FDA gave emergency use authorization to the therapy last weekend. The EUA was based on clinical results from the Mayo Clinic study.
In an interview with CBS This Morning on Tuesday, Hahn warded off criticisms that FDA was pressured to grant the therapy EUA.
"I could have done a better job and should have done a better job at that press conference explaining what the data show regarding convalescent plasma. I can assure the American people that this decision was made based upon sound science and data."
Initially, FDA was close to doling out an EUA to the therapy but pulled back citing the need for more data, according to a report from The New York Times.
Last week, during a White House Press Conference, the president indicated the reason for a potential hold on the EUA for convalescent plasma could be political. Trump alleged there might be some people in FDA that would want to wait until after the election to grant the EUA.
Peter Pitts, former FDA Associate Commissioner and current president of the Center for Medicine in the Public Interest weighed in on the controversy applauded Hahn for admitting his mistake.
"Hyperbole has no place in regulatory science. In announcing FDA's EUA for convalescent plasma, FDA Commissioner Hahn confused "absolute" vs. "relative" risk reduction, "Pitts wrote in an emailed statement. "[Hahn] admitted this mistake and corrected himself. That's what scientists who are worth their salt do."
Pitts added, "Dr. Hahn's error does not change the equation. Convalescent plasma is an important tool in the COVID-19 therapeutic armamentarium. Do we need more research? We do. We always need more and better data. But, we must also strive to save the lives of those most at risk — and the use of convalescent plasma for those in hospital and suffering from serious manifestations of COVID-19 virus is a proven life-saving tool. Kudos for Dr. Hahn for admitting his mistake and reaffirming the political independence of FDA."
Sign up for the QMED & MD+DI Daily newsletter.
You May Also Like
---