FDA Enforcement Actions Loomed Large in 2005
FDA Enforcement Actions Loomed Large in 2005
Medical Device & Diagnostic Industry Magazine MDDI Article Index
Medical Device & Diagnostic Industry Magazine
MDDI Article Index
Originally Published MDDI December 2005
Washington Wrap-Up
From postmarket approval studies to QSR violations to warning letters,
FDA's enforcement activities kept device manufacturers on their toes in 2005.
By James G. Dickinson
Despite numerous and earnest efforts by FDA leaders to ensure user-friendly policies and a sincere, functioning partnership with industry, the reality in 2005 turned out to be something different.
Without anyone wanting it to be so, FDA enforcement—long in decline—loomed large. The agency turned its scarce resources on Baxter Healthcare in October, seizing 6000 Colleague volumetric infusion pumps and 850 Syndeco PCA syringe pumps. That sort of seizure is often seen as a precursor to a federal court consent decree.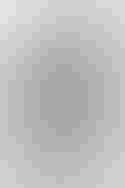 FDA seized Baxter's Syndeco PCA syringe pumps in October. The seizure may result in a court consent decree.
Earlier, FDA told a federal judge it needed an injunction against Utah Medical Products. But on October 21, Judge Bruce S. Jenkins released Utah Medical from FDA's demands, ending the bitter four-year confrontation. The U.S. Federal District Court in Salt Lake City confirmed that Utah Medical is operating in compliance with 21 CFR Part 820. The court dismissed the lawsuit filed in August 2004 that sought to shut the firm down. "The safety of the products manufactured by Utah Medical has never been at issue," said Jenkins in his memorandum opinion and order. That high-profile federal court case stopped just short of seizure. The agency wanted to show that it is FDA, not an individual firm, that decides which quality system regulation (QSR) requirements must be honored in a particular manufacturing facility.
As recently as September, FDA had argued in the Utah trial that manufacturers have a duty to keep up-to-date with its quality expectations and are not free to choose which regulations suit them best. The agency further argued that Congress had entrusted these decisions to FDA.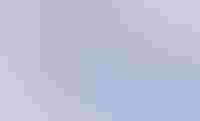 FDA warned doctors about Guidant's Ventak Prizm 2 DR defibrillators once the firm admitted it had not recalled them after it discovered a short-circuit problem.
And in an even-higher-profile case that again stopped short of seizure, FDA warned doctors about Guidant Corp.'s Ventak Prizm 2 DR defibrillators. The warning came after Guidant admitted it had not recalled them after dozens of short circuits occurred during a three-year period. This case, and CDRH director Dan Schultz's reported comment about it, prompted calls for action. Schultz said that sifting through massive numbers of MDR reports isn't an efficient use of scarce FDA resources. In response, the advocacy group Public Citizen petitioned FDA to require device makers to remove outdated models of safety-improved devices from the market.
In its letter, Public Citizen noted a related case involving a pacemaker manufactured by St. Jude and FDA's alleged complicity in the firm's "inaction." About 180 St. Jude pacemakers were removed from patients because of potentially lethal early battery depletion, the group said.

Maisel thinks device makers should report all malfunctions publicly.
The letter also provoked William H. Maisel to say that device makers should be required to publicly report every confirmed device malfunction. Maisel, who is FDA Circulatory System Medical Devices Advisory Panel chair, made this comment in the Journal of the American Medical Association. Maisel also leads the cardiovascular division at Harvard's Beth Israel Deaconess Medical Center.
A New York Times editorial said the Guidant case and FDA's weak and late response were part of why "Americans have lost faith in FDA." The piece also said that FDA is in need of reform.
Among other noteworthy events during 2005 was FDA's effort once again to gain industry participation in its third-party inspection program. Section 201 of the Medical Device User Fee and Modernization Act (MDUFMA) sanctions the program. FDA issued a document and sent speakers to industry meetings to argue that device firms requesting an outside inspection under this program could reduce those performed by other regulatory agencies. According to a just-released guidance, firms that are eligible for such inspection must meet certain requirements. For firms that market their products overseas, the foreign country's government must recognize the inspector.
At press time, no firm had volunteered for the program, despite three years of FDA urging. CDRH's current bias toward an enforcement mind-set is keeping industry away from its third-party program, said an anonymous respondent to an FDA Webview online poll in October. FDA must "return to an approach to interpretation and application of the GMP/QSR for its positive intent rather than its enforcement potential," the respondent said. Until it does, "it is unlikely that a third-party inspection approach would be viable."
Another of FDA's motivations might be its recognition of the growing burden of FDA-conducted inspections under the quality system inspection technique (QSIT). These inspections now average about 56 hours each, a steady creep upward from an average of 45 hours in 2002, said Robert Ruff. The New Jersey District consumer safety officer spoke at an August industry presentation.
Among other enforcement actions in the past year, FDA issued two warning letters to Boston Scientific, citing it for QSR violations in two of its plants. The Glen Falls, NY, and Watertown, MA, facilities had problems involving the firm's Vance implants, accessories, and infusion ports. There was a time when a second letter for more or less the same kind of problem would not have been issued; instead, a federal prosecution would have been initiated. This is especially true for a firm like Boston Scientific, which has had a checkered compliance history at FDA over quality issues with other devices.
In June, Boston Scientific agreed to pay $74 million to settle a federal civil complaint. The suit concerned the firm's continued distribution of coronary stent delivery systems in 1998 despite a manufacturing flaw. The flaw prevented some of the stents' balloons from deploying. The complaint alleged that the company distributed 34,589 premounted coronary stent delivery systems after an internal investigation revealed the defect. The devices, which could have been defective, were later recalled.
In July, whistleblowers alleged that CDRH compromised confidential corporate data. An Office of Science and Engineering Laboratories laptop was lent to a favored job applicant to use in making a presentation to agency workers. Although the Office of Special Counsel blocked the applicant's hiring based on the charges, CDRH downplayed the event and suppressed the complaints.
Also in July, an Institute of Medicine (IoM) report declared that FDA does not have useful procedures for monitoring the status of required postmarket device studies. The report, which MDUFMA mandates, also said FDA fails to make enough data about such studies public.
It suggested that Congress require FDA to create a system for monitoring and publicly reporting the status of device postmarket study commitments. It also said voluntary studies negotiated between FDA and device makers should be part of the approval or clearance process. The report also calls on FDA to provide more-open access to data about required pediatric studies.
CDRH, though, was already aware of the postmarket approval problems. In March, a CDRH report on the condition-of-approval (CoA) studies found that more than half were never conducted. Moreover, CDRH had no formal tracking system to monitor them. CDRH management responded by moving monitoring responsibility from the Office of Device Evaluation (ODE) to the Office of Surveillance and Biometrics. It hired three epidemiologists to work with firms and ODE early in the premarket approval (PMA) application review process. They were to design CoA studies and install an electronic tracking system. They were also charged with preparing a draft guidance for industry and FDA reviewers on the content, format, and due dates of CoA study reports.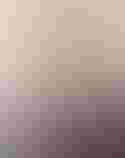 Stephen Ubl succeeded Pamela Bailey as president of AdvaMed.
In response, AdvaMed conducted a survey of its members in March. It found that 100% of the CoA studies required by CDRH were accounted for and complied with the PMA orders. Thus, in a letter to Schultz, AdvaMed said that the center's report "is both inaccurate and unfair based on the full facts, which were easily obtainable from the sponsors of the cited PMAs."
Postmarket studies were a hot topic in other areas as well. In July, FDA issued an approvable letter to Mentor Corp., which sought marketing authorization for its Memory Gel silicone-gel-filled breast implants. The letter outlined conditions that Mentor must meet to receive final FDA approval. Rival Inamed Corp.'s similar prosthesis received a negative recommendation from an FDA advisory panel in April. That firm is still responding to requests for more information.
In this year's personnel news, AdvaMed in May lost its president and CEO of six years, Pamela G. Bailey, to the Cosmetic, Toiletry, and Fragrance Association. Four months later, AdvaMed selected Stephen Ubl, who returned after a year spent running his own consulting firm, to succeed Bailey. He had served as AdvaMed's executive vice president for government relations from 1998 until last year. Ubl began his Washington career as a special assistant to Senator Chuck Grassley (R–IA) and later was vice president for legislation at the Federation of American Hospitals.
Copyright ©2005 Medical Device & Diagnostic Industry
Sign up for the QMED & MD+DI Daily newsletter.
You May Also Like
---